How was everyone's Labor Day weekend? I love three day weekends, and we had a really busy one: Friday night was our friend's wedding rehearsal dinner, then Saturday was the wedding (which was a ton of fun), and yesterday we went to the Renaissance Festival (see
last year's post
about Renn Fest).
Here's what I wore to the Renaissance Festival (photos by my boyfriend).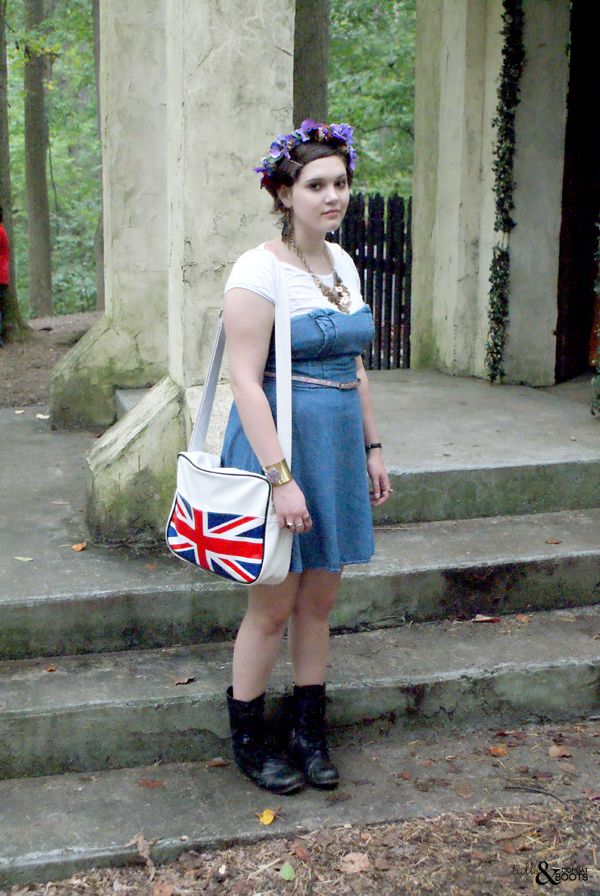 I'm wearing:
Flower crown: vendor at Renaissance Festival
Necklace: vendor at Renaissance Festival
Earrings: Urban Outfitters
Cuff: antique shop
Dress: Urban Outfitters
Boots: shoe shop in Oxford
Bag: vendor in Camden Market
It's been a while since I've been able to wear a slightly ridiculous outfit, and it was fun to pull out my fun jewelry and my flower crown. We had so much fun at Renn Fest (as we do every year)—it's a great place to people watch, and I always get the delicious chocolate covered cheesecake on a stick. And my boyfriend bought me a gorgeous rose! It was a great weekend.
Have a great week!

follow along!
twitter
|
facebook
|
bloglovin