Day 3! My color for today was pink, since I'm going clockwise around the color wheel. I have a few variations of pink hues in my closet, so I was planning on coral and peach for the next two days, but I feel like that might be a bit repetitive. But the original premise of the
Color Wheel Challenge
was for me to wear every dress in my closet, so I guess it works? And plus I want to wear those two dresses. I feel like I just can't neglect them in this challenge because they're some of my favorite dresses.
Anyways, today's outfit. It's not a dress! Hah! The two light pinkish dresses I have are both vintage and borderline ridiculous, and given how much I had to do today, I needed something that I could actually move around in. So, I turned to one of my favorite tops (which is almost long enough on me to pass for a dress) which has an adorable pink floral pattern. Also, just excuse my face today; I look tired and just bleh.
Photos by my friend Katie.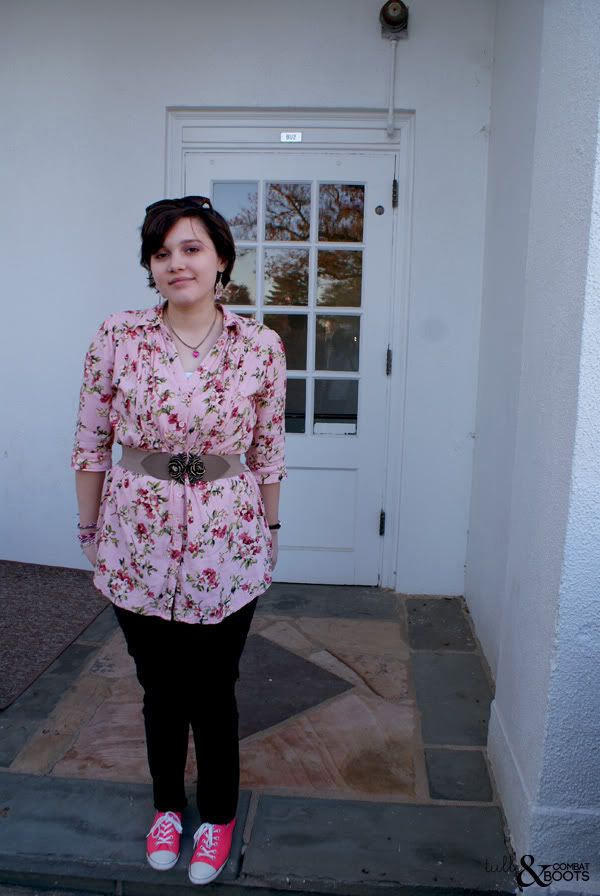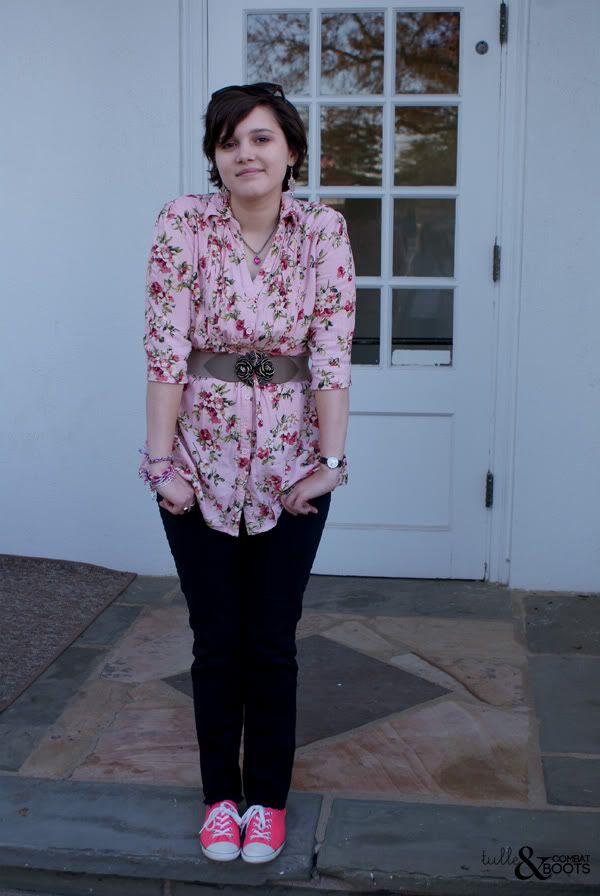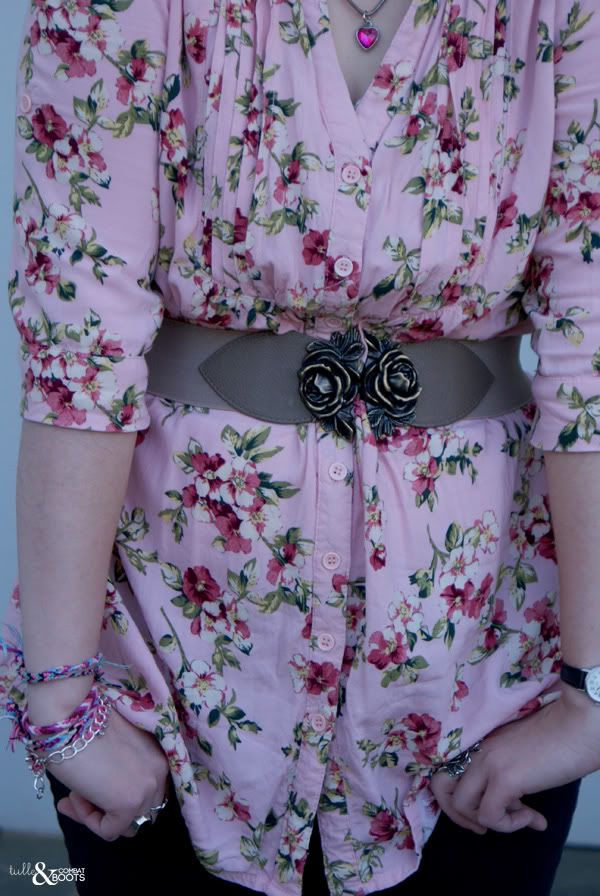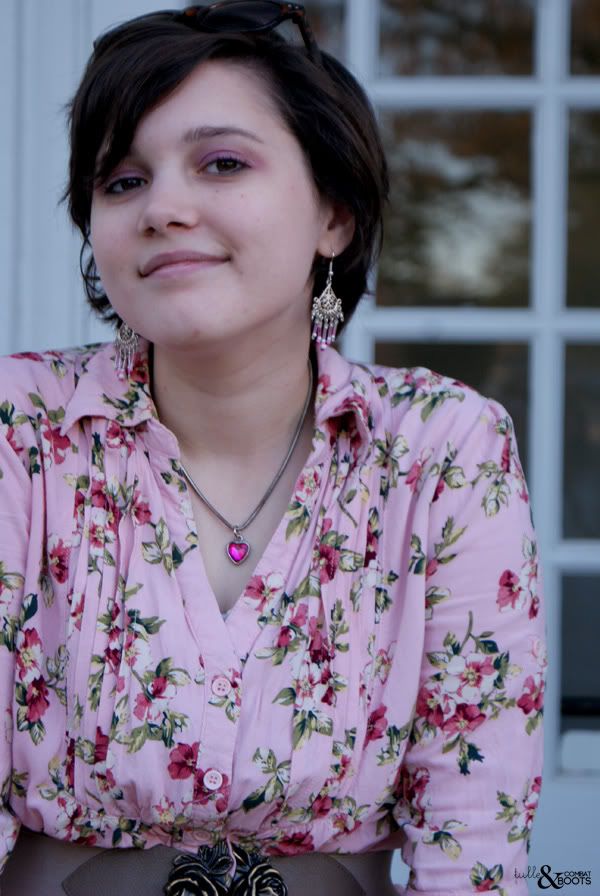 I'm wearing:
Top: thrifted
Pants: Talbots
Belt: Oasis
Shoes: Converse
Necklace: gift from many, many years ago
Earrings: handmade gift from a friend
Bracelets: made by me, gift
And of course, I could not have a pink-centric outfit without my wonderfully obnoxious neon pink chucks! One of my friends once said to me while I was wearing them, "I can't hear you, your shoes are too loud!" I love them. As for the color bar...for some reason, the colors that the color drop tool was picking up from the photo were much more bluetinted and desaturated than the colors are in real life.
You know what? I think I'll do purple tomorrow, and save the coral and peach dresses for next week. Sound good?
Until tomorrow!