Day 2 of the
Color Wheel Challenge
! Today is red! I loooove red, it's my favorite color and I think one of my favorite colors to wear in the fall. I have so many red things: 2 red coats, 2 red dresses, red shirts, but I decided on this red dress because it's one of my favorites.
Photos by my friend Katie.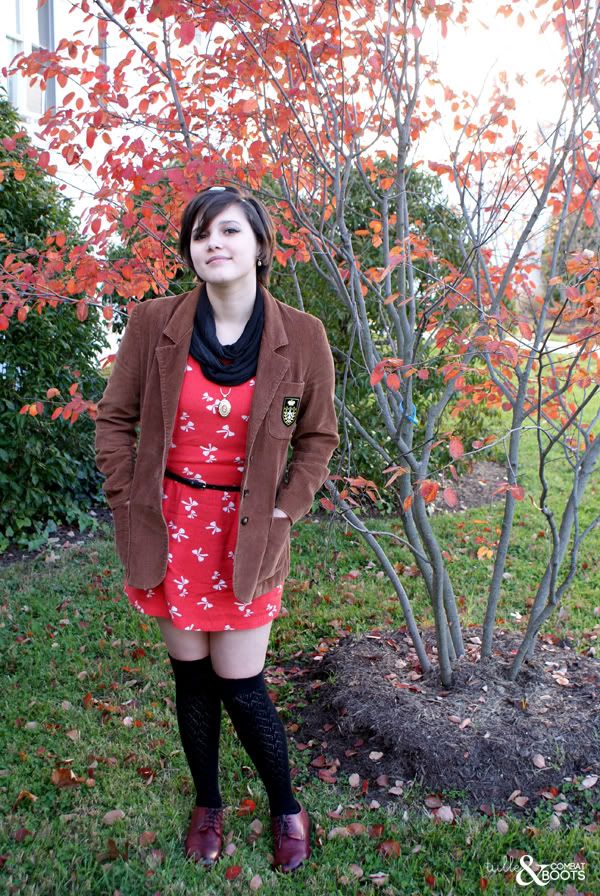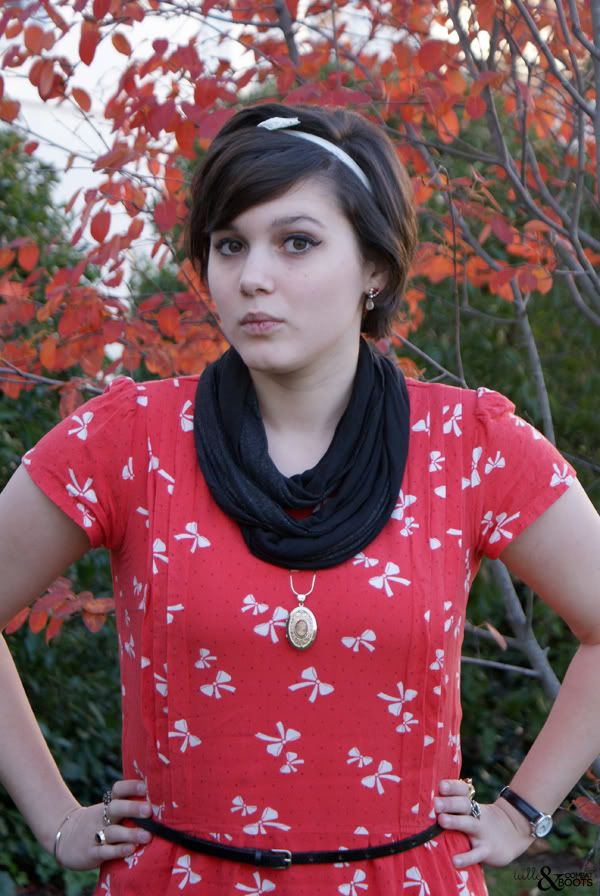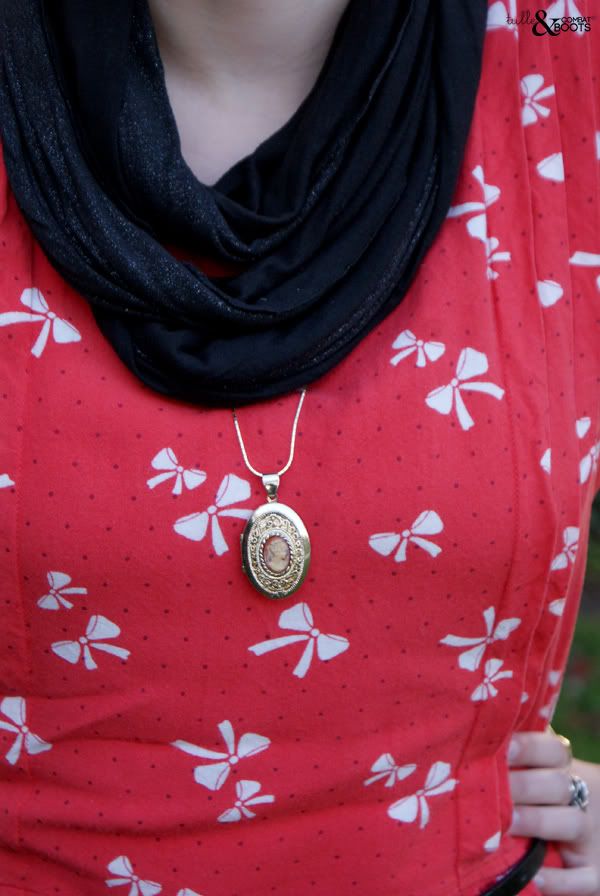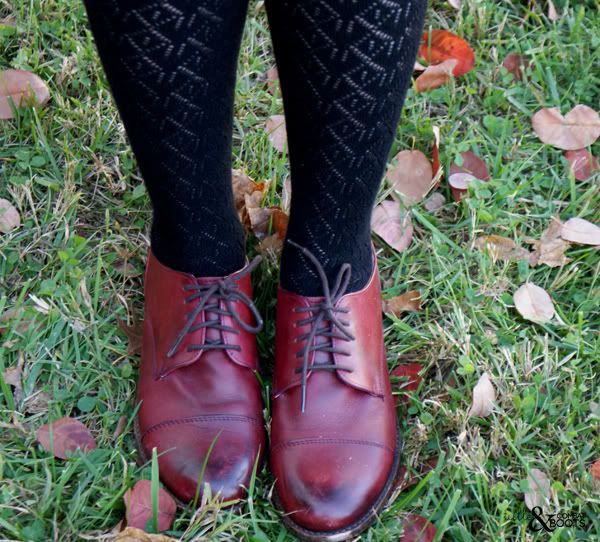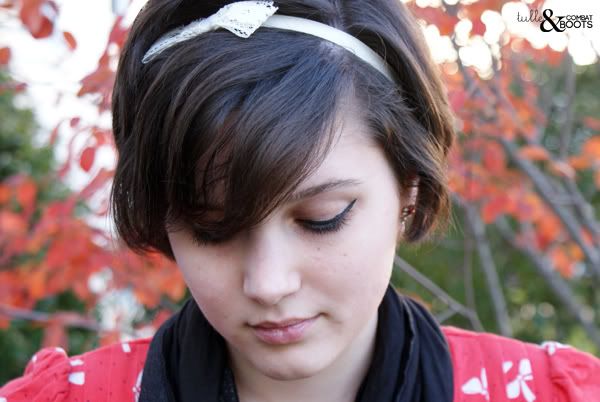 I'm wearing:
Blazer: Urban Renewal / Urban Outfitters
Dress: Urban Outfitters
Socks: Urban Outfitters
Shoes: Frye
Scarf: Urban Outfitters
Necklace: antique
Earrings: thrifted
Bracelet: gift
Headband: Urban Outfitters
Oh dear, I accidentally wore head to toe Urban Outfitters again. I've worn a similar outfit before, and even though this dress is shorter than I'd like, I still like it. I just love the bow print—so I matched it with this cute lace headband I haven't worn very much. I looove how the last picture turned out. Katie and I keep finding tree leaves that match my outfit!