I've been feeling rather blah about my wardrobe lately, and I think the constant coldness has made me a little lazy about coming up with outfits. At work I'll cycle through similar outfits that I know are work appropriate and comfortable, but I want to work on putting together more outfits that I really like and want to put on the blog.
Anyways, I threw this together on Sunday before going out to brunch with my boyfriend & his parents, and I really like how it turned out.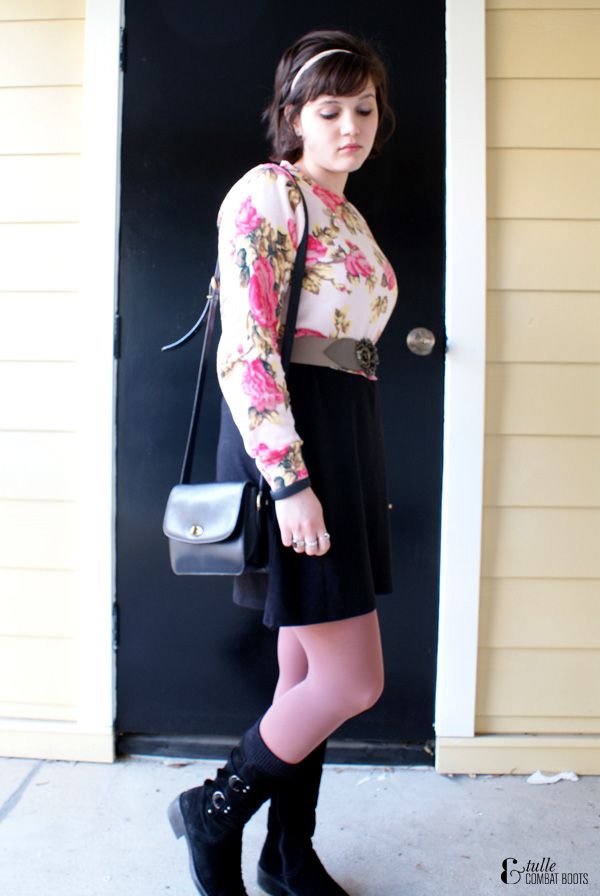 I'm wearing:
Sweater: ASOS
Dress (worn as skirt): made by me
Tights: Target
Boots: Nordstrom
Pin: antique
Purse: vintage Coach, gifted
Belt: Oasis
Fun fact: it was 28 degrees outside when I took these photos on the balcony. I am getting quite tired of this winter business. As you can probably tell, I'm so ready for spring. I feel like as the weather gets warmer I'll be able to have more fun with my outfits.
Have a great rest of the week!

follow along!
twitter
|
facebook
|
bloglovin