I finished the blog redesign!
Look
! I'm really happy with it (at least for now). What do you think? I'm also thinking about posting an overview of the brand redesign and such.
Anyways, yesterday
Hannah
& I met up at Northside Social in Clarendon (I think it's safe to say it's our favorite coffee spot, especially for catching up) for coffee & deliciousness. And of course, we took outfit photos!
Photos by Hannah.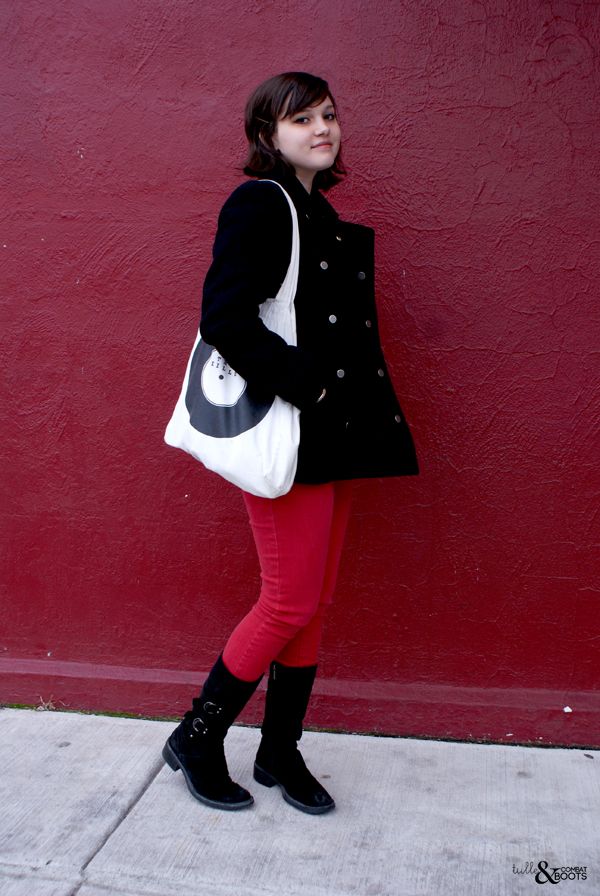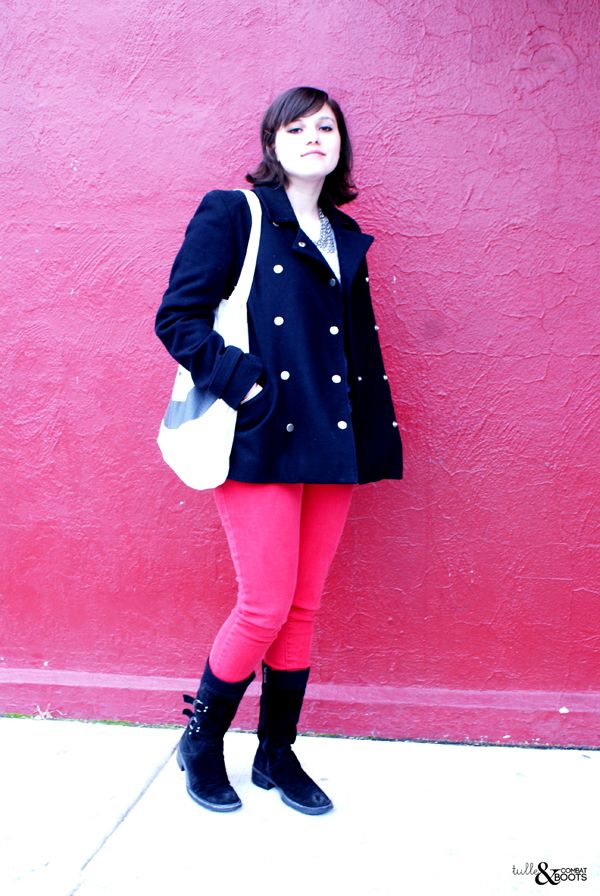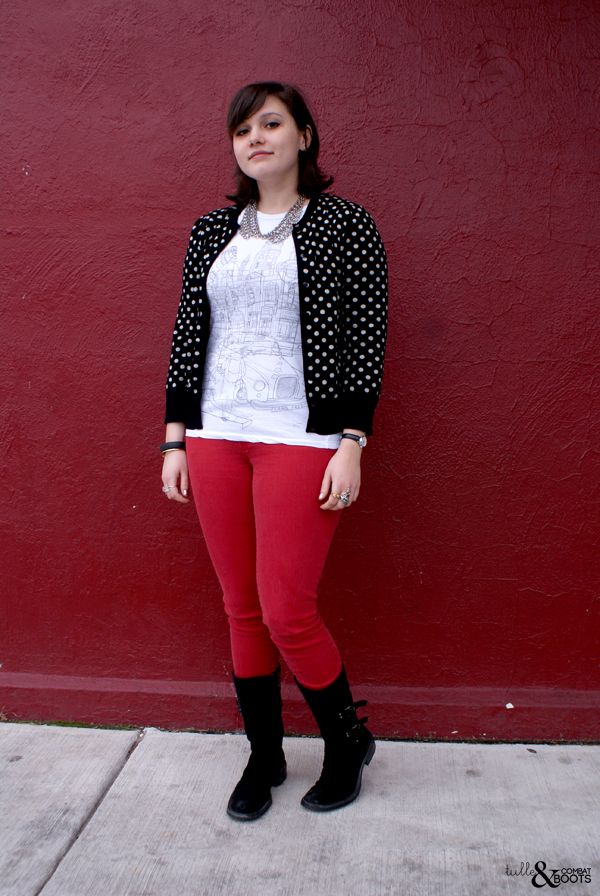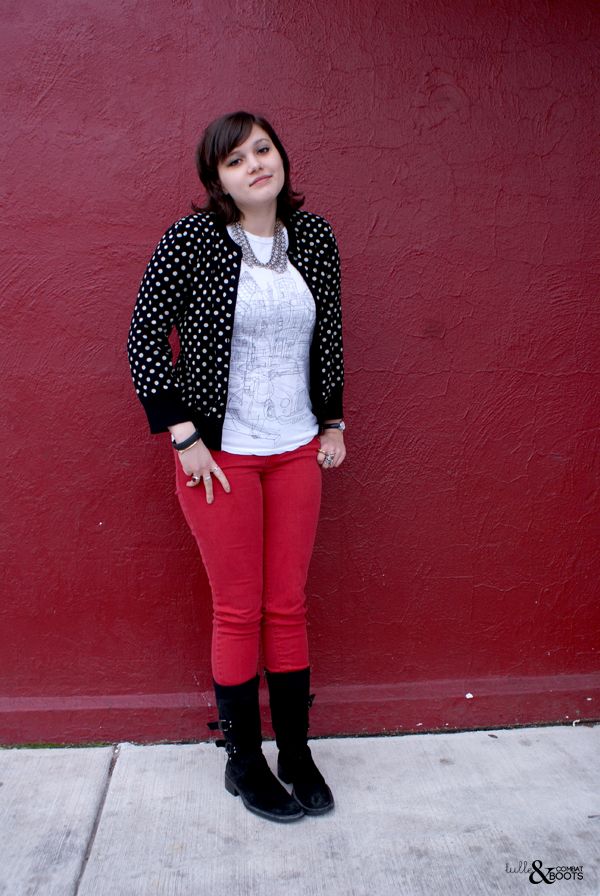 One of my new year's resolutions is to smile more in outfit photos. Seriously.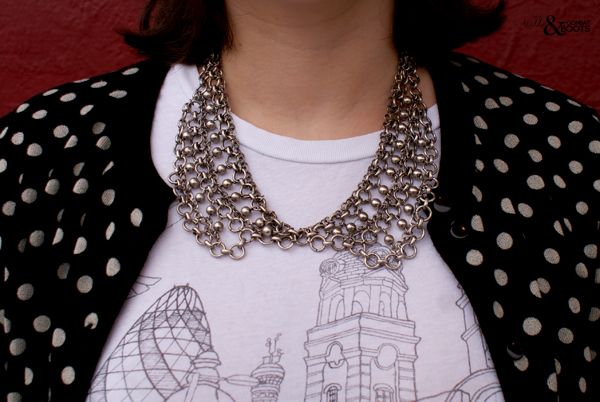 Look at the awesome skull bangle Hannah got me! I love it!
(And yes, my Nike+ Fuel Band has joined my daily accessory lineup.)
I'm wearing:
Coat: Nordstrom, years ago
Cardigan: Nordstrom Rack
T-shirt: Threadless
Jeans: Forever 21
Boots: gift
Collar necklace: Target
Bracelet: gift from Hannah
Tote: The Kills concert
I'm a little obsessed with this sweater—I found it for $22 a week or so ago when I ventured into the Nordstrom Rack up the street, and I'm so glad I did. It's so comfy. And my hair was obviously cooperating surprisingly well with me yesterday.
And as you can tell from the new blog design & these photos, I will never tire with the color red.

follow along!
twitter
|
facebook
|
bloglovin