Hello all! Did everyone have a good weekend? I did, but it went by too quickly, as always. And I can tell it's going to be another busy week, but hopefully a good one!
Also, today marks the launch of the blog redesign I did for my friend Shannon's blog,
Polka Dot Prose
! Go check it out; I'm really happy with how it turned out, and more importantly, so is Shannon!
And very appropriately, my outfit has a good amount of polka dots...
Photos by my boyfriend.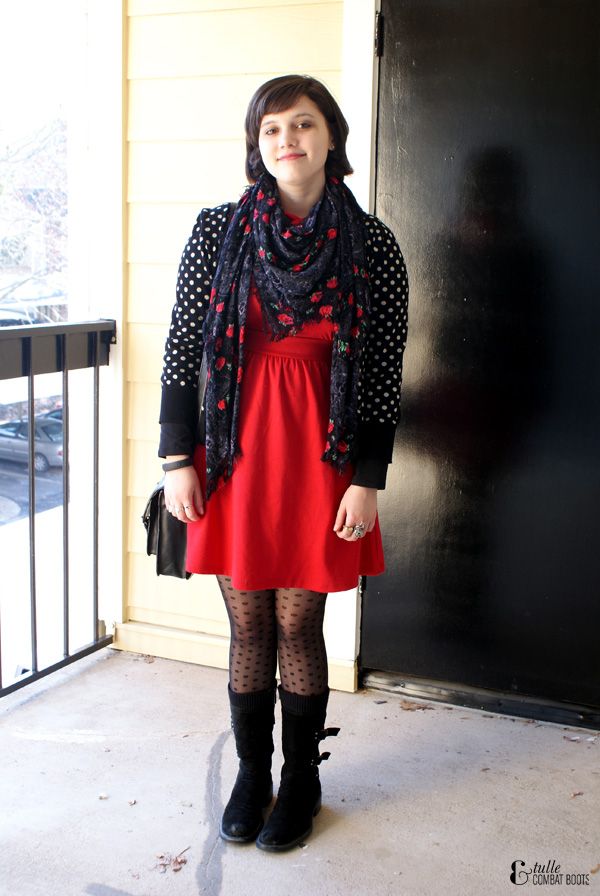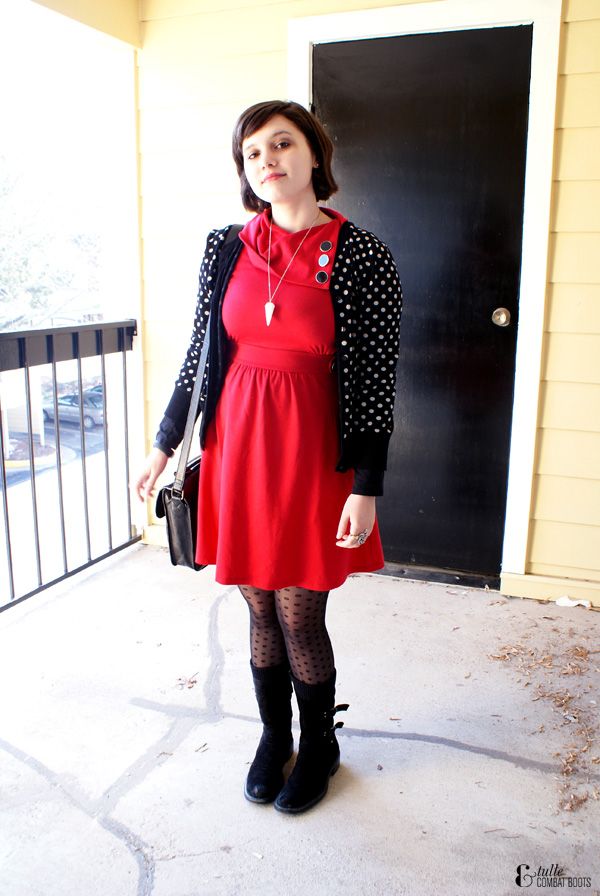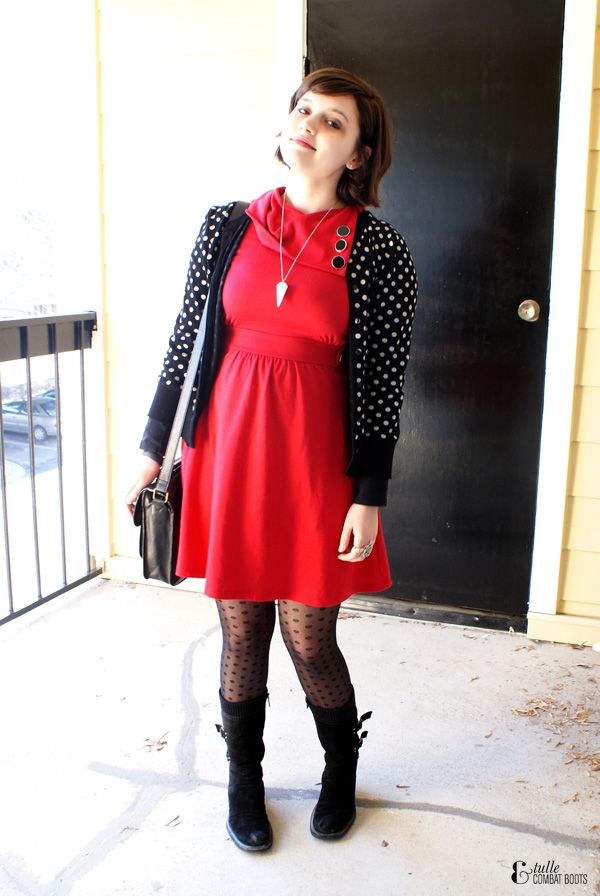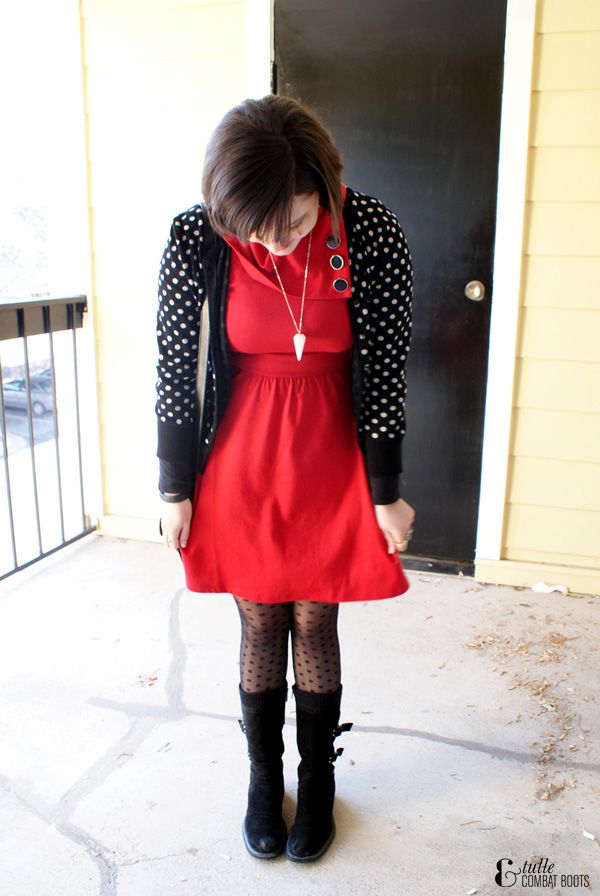 (awkward blogger pose)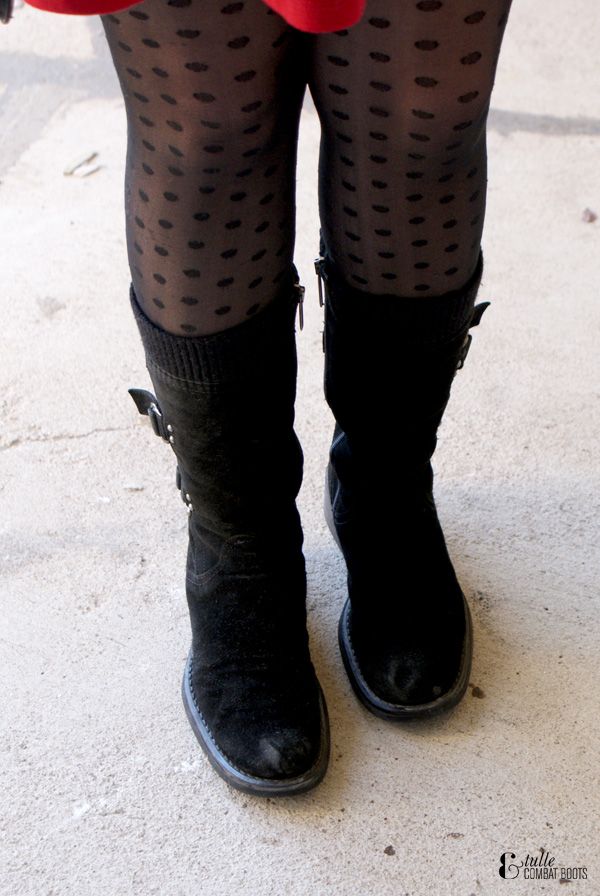 I'm wearing:
Cardigan: Nordstrom Rack
Tights: Gap
Boots: Nordstrom, gift (years ago)
Bag: Urban Outfitters
Scarf: Urban Outfitters
I don't know when or how my love of polka dots fully emerged, but it is apparently here to stay. Also, I highly recommend any of
ModCloth's Coach Tour dresses
—this is my second and in my experience, they are very well made and go great with anything. I've worn this quite a few times since I snagged it for half price on Black Friday, but for some reason hadn't gotten photos of it until now (unless you count mine & my boyfriend's Christmas card photos!).
Until tomorrow,

follow along!
twitter
|
facebook
|
bloglovin