Wait, it's Wednesday already? Thank god, because I'm convinced this week is slowly trying to kill me. But only two more days of ye olde 9 to 5 before the long weekend!
You'll understand the title of this post once you see the photos—and keep in mind the fun fact that I was "asked to leave" ballet class when I was little (like 5?) because I didn't follow the rules and did my own thing. Foreshadowing much?
Photos by my boyfriend.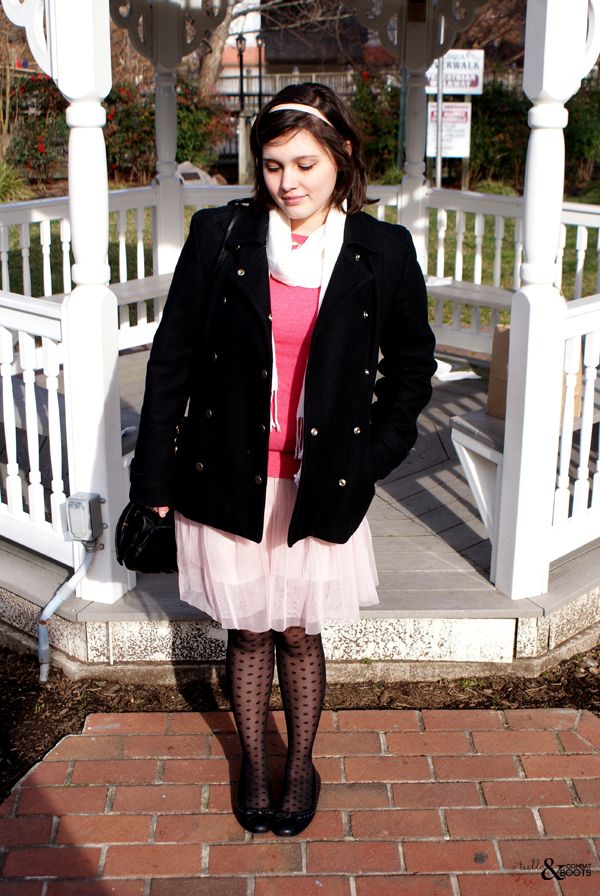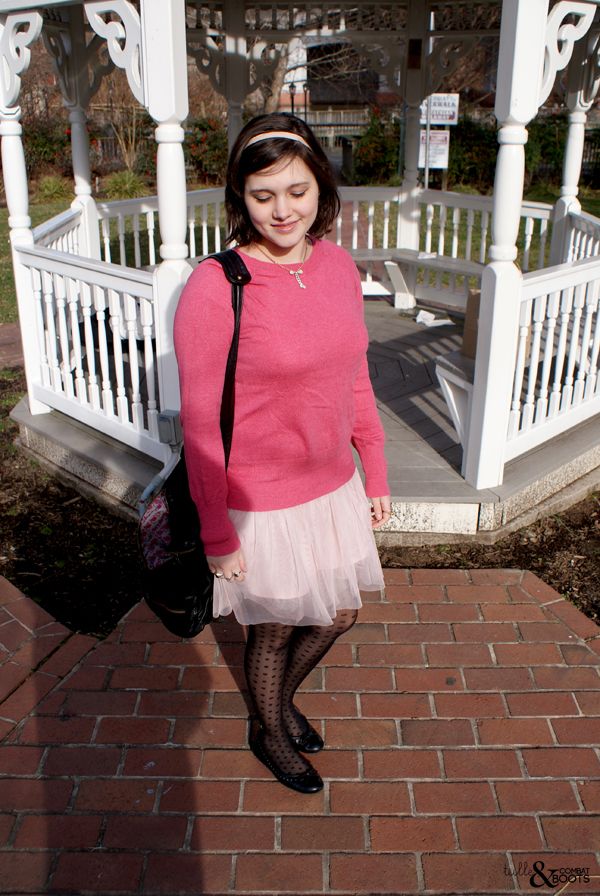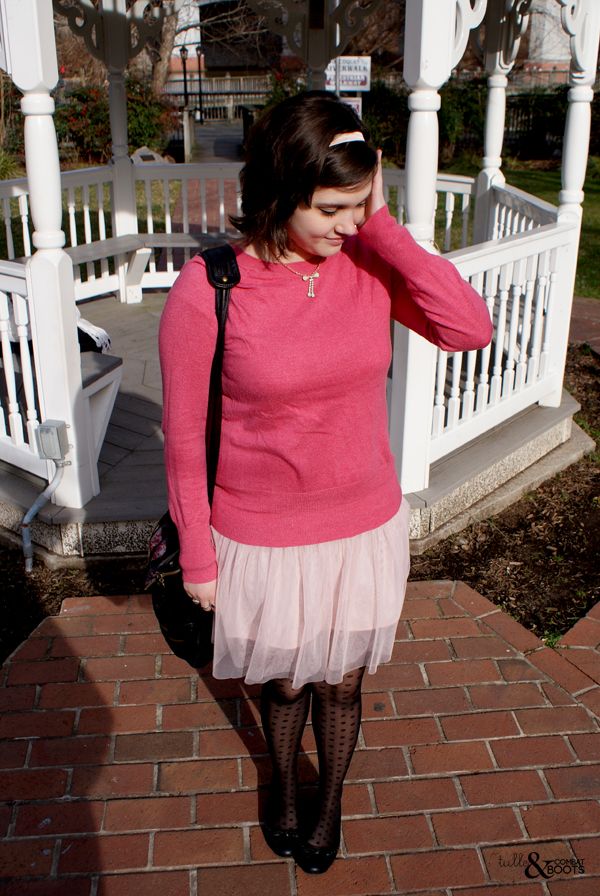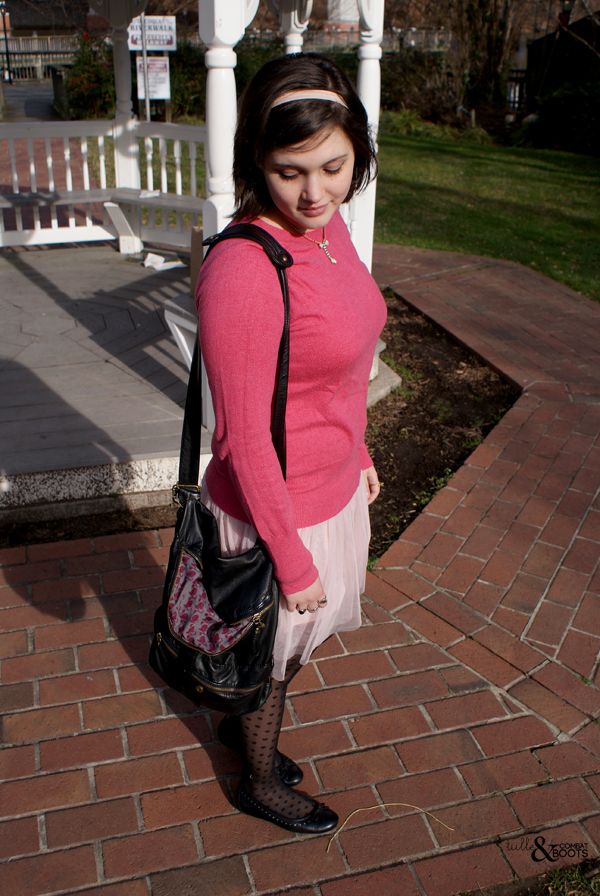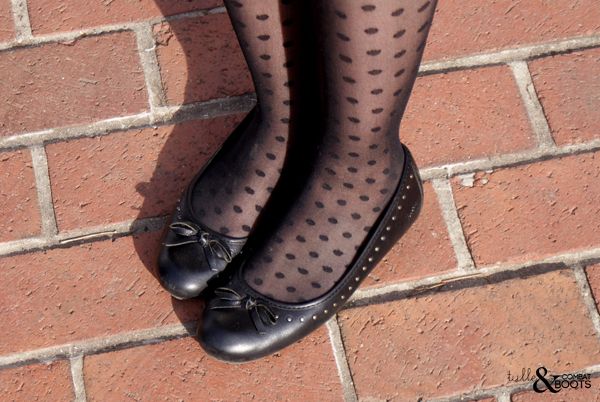 I'm wearing:
Coat: Nordstrom, years ago
Sweater: Target
Skirt: Forever 21
Tights: Gap
Flats: Born Concept via DSW
Necklace: antique, DIY'd
Bag: Urban Outfitters
This is definitely more girly than I usually go for, but I felt like I just had to try this sweater & skirt together. Plus I hadn't worn this skirt in a long time, and I felt like it needed to come out and play. It was a nice sunny day in Old Town Occoquan and we walked around and looked at antiques, went to a beer tasting, and bought pie (a lot of pie, actually). But it was so sunny that day that I was trying super hard (and failing) not to squint during these photos that I'm looking down in most of them. So there you have it. Looking down beats my squinty face, that's for sure.
What I really liked about this outfit is I felt so cute in it (I think my hair cooperating with the headband & my makeup turning out nicely helped). It's nice to have a fun outfit like that.
Anyways, until tomorrow!

follow along!
twitter
|
facebook
|
bloglovin