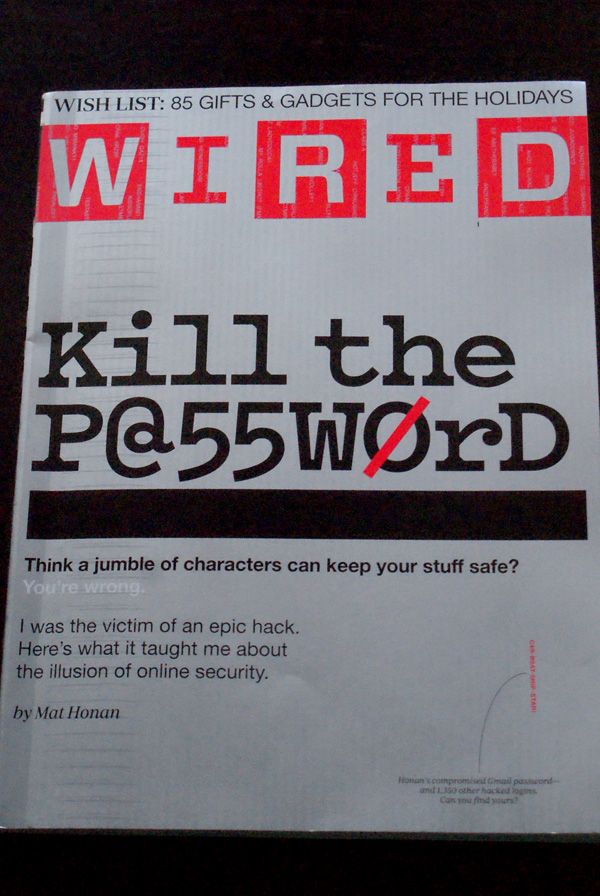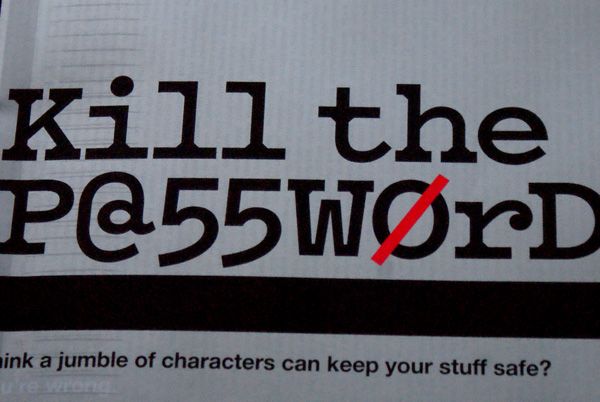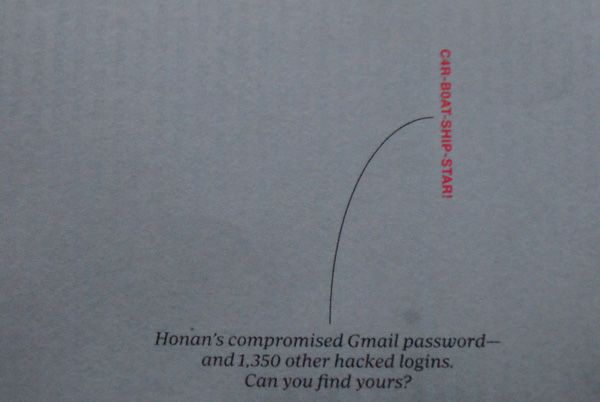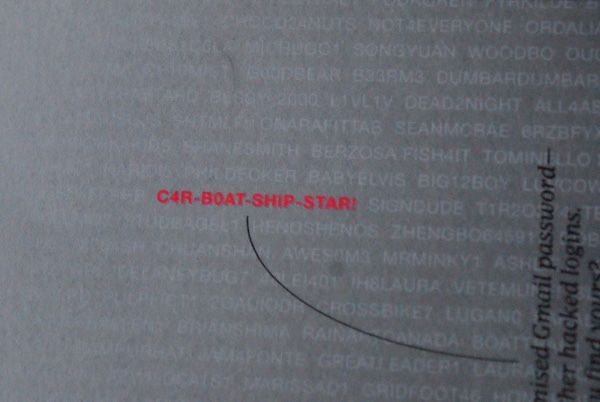 Although this is the December 2012 issue of
Wired Magazine
, I just got my hands on it because I had forgotten to update my address, so this was in the stack of mail at my parent's house. I was instantly fascinated by the cover—it appears fairly simple, but when you look closer, the details are amazing. In the background, almost translucent, are lines of text containing 1,350 passwords of hacked accounts (including the password of the author of the cover story, Matt Honan). The way the small words are laid out is slightly reminiscent of
the Matrix
in how the lines of code came down, especially in the way that the passwords overlap the nameplate.
I love designs like this, that are fairly straightforward on the surface but when you look closer, have way more depth than you expected. The feature design is phenomenal as well: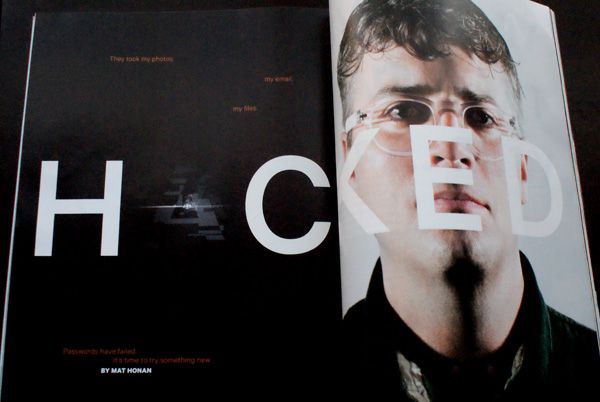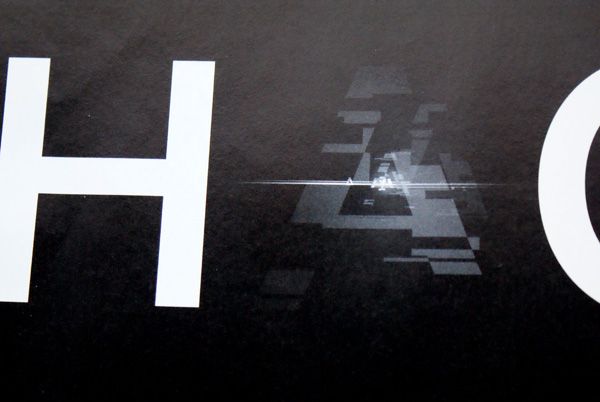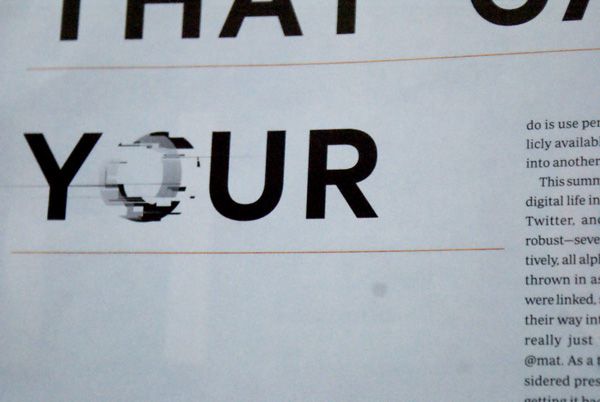 Again, pretty straightforward, but with some great details. Choice letters within the title and heading type have been carefully manipulated to show how that letter has been broken apart, echoing the feeling a victim of hacking may have.
I must admit I have not yet had the chance to read the article in it's entirety, but you can read the article on Wired's website
via this link
.
Credits
Cover Story written by Mat Honan / Creative Director: Brandon Kavulla /
Design Director: Leo Jung / Art Director: Bradley R. Hughes
Photographs are my own, but all content is copyright 2012 Wired Magazine.
No copyright infringement is intended.
What do you think of this cover & feature spread design?

follow along!
twitter
|
facebook
|
bloglovin