I'm usually not big on print mixing, but this is one of those outfits that just came together perfectly, and was also super comfortable and work appropriate! I loved it so much I wore it again a few days later to a party with a bunch of my friends from high school.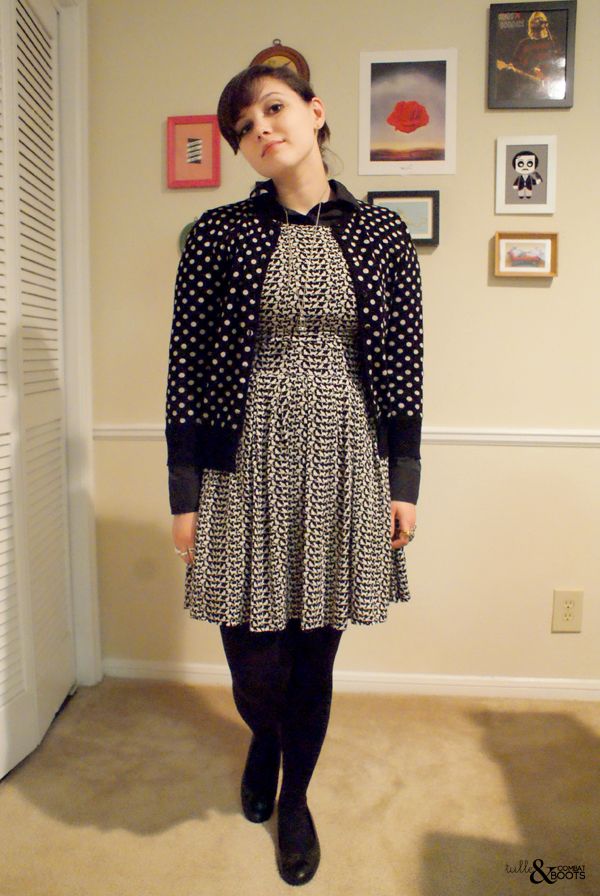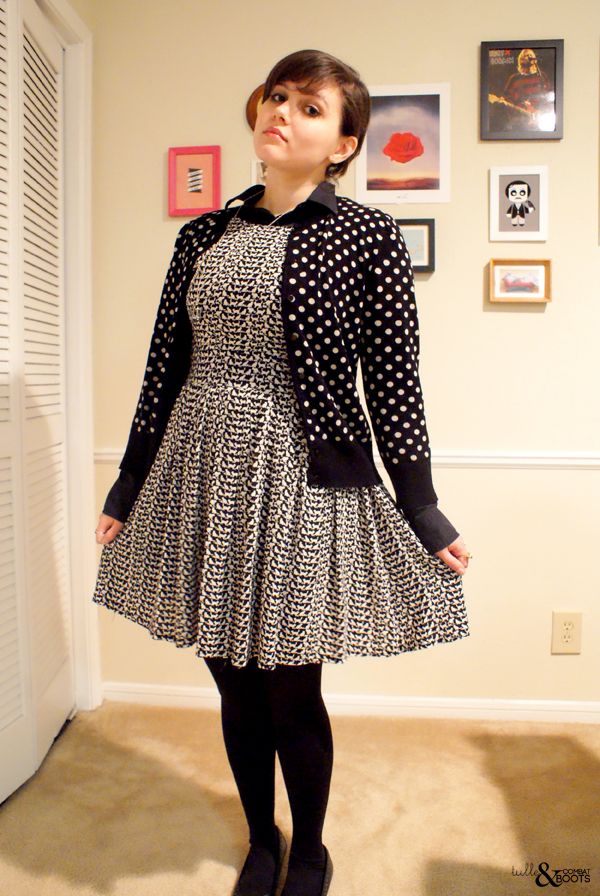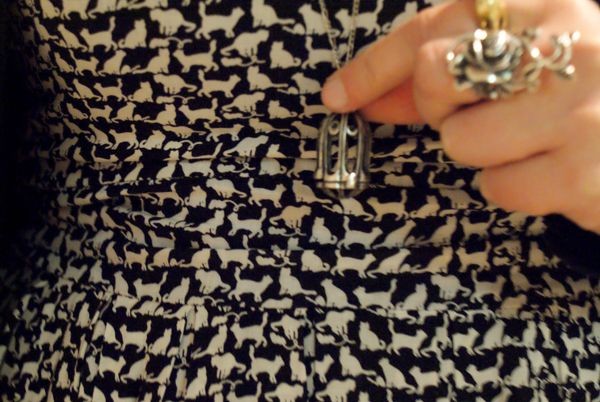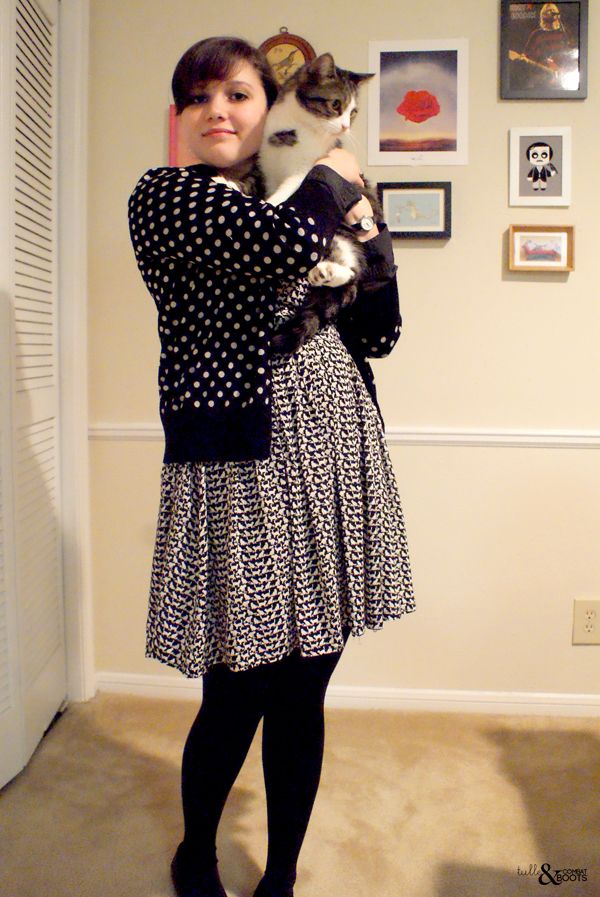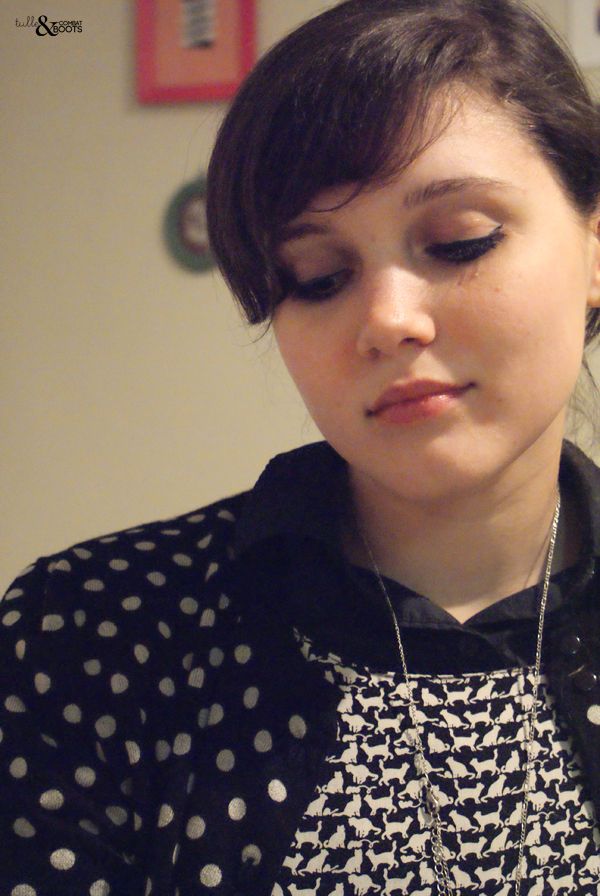 I'm wearing:
Blouse: Gap
Dress: Camden Market vendor, London
Sweater: Nordstrom Rack
Shoes: Born Concept via DSW
Since Mungo was wandering around nearby while I was taking outfit photos and my dress is covered in cats, I felt it appropriate to include him in a couple photos (he was not thrilled with this idea, and was quite perplexed as to why I kept picking him up). We've had him for a little over three months now and I still can't get over how adorable he is. Crazy cat lady, right here.
Have a great day!

follow along!
twitter
|
facebook
|
bloglovin