Helloooo lovelies! This is the outfit I wore to the Quarter Life at Ginger Root mixer event, which I'll be doing a recap of tomorrow. This is one of my favorite outfits of late, it just felt so...me? I'm not sure if that's the way to describe it.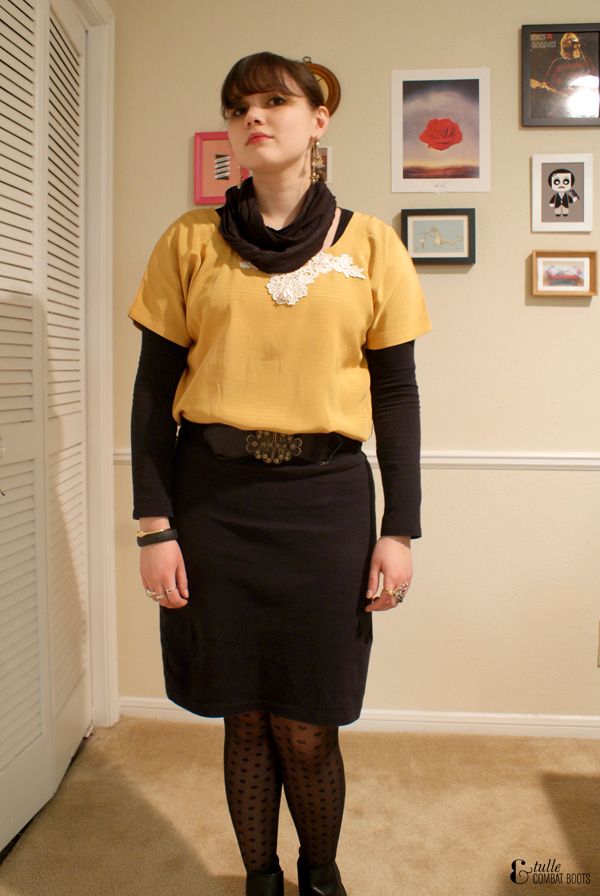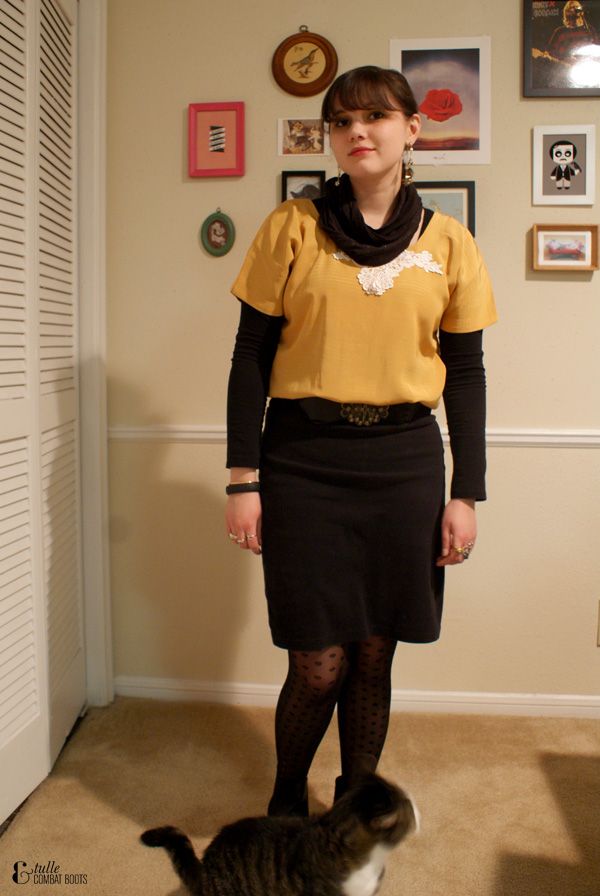 Mungo made an appearance!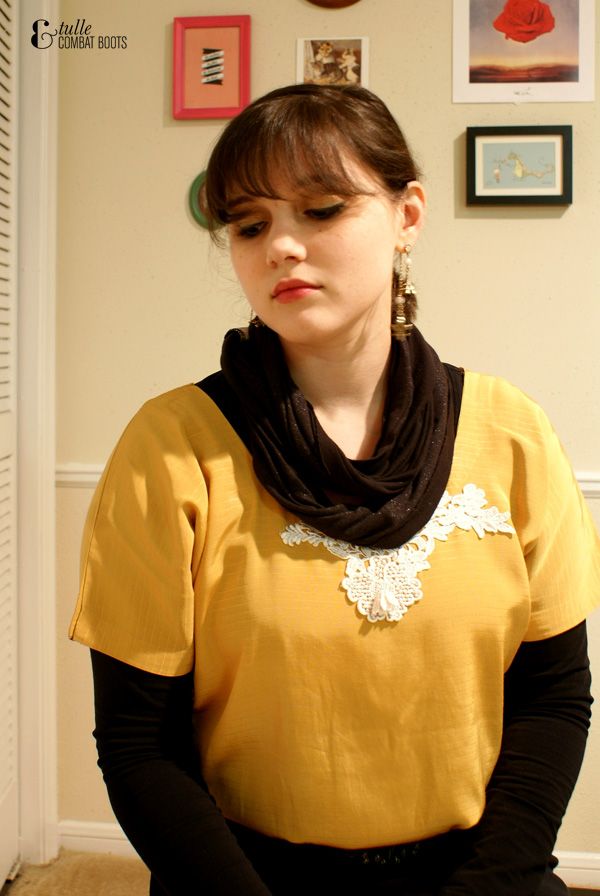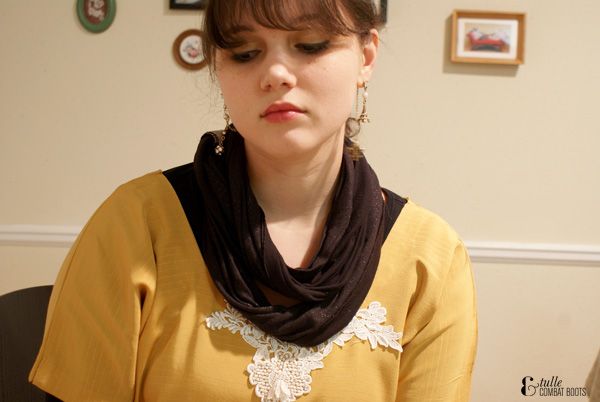 I'm wearing:
Shirt (underneath): Old Navy
Skirt: American Apparel
Tights: Gap
Boots: Target
Scarf: Urban Outfitters
Earrings: Betsey Johnson, gift
Belt: eBay
When I first got this top I thought mustard wouldn't work on me, but with all the black to contrast with it I think it works. My makeup is all Urban Decay eyeshadow—the best, in my opinion. Also, my bangs were actually cooperating! Until I got to the event, when they decided to get all curly and ridiculous and had to be pinned back.
Anyways, more details on the actual event in tomorrow's recap!

follow along!
twitter
|
facebook
|
bloglovin