I can't even type "happy Monday" with a straight face anymore, because it's just too ironic. Today dragged, and I am very happy to be home with my cat, cooking (and later baking cookies!) and blogging.
And now, one of my favorite recent outfits which I actually got decent photos of!
Photos by my boyfriend.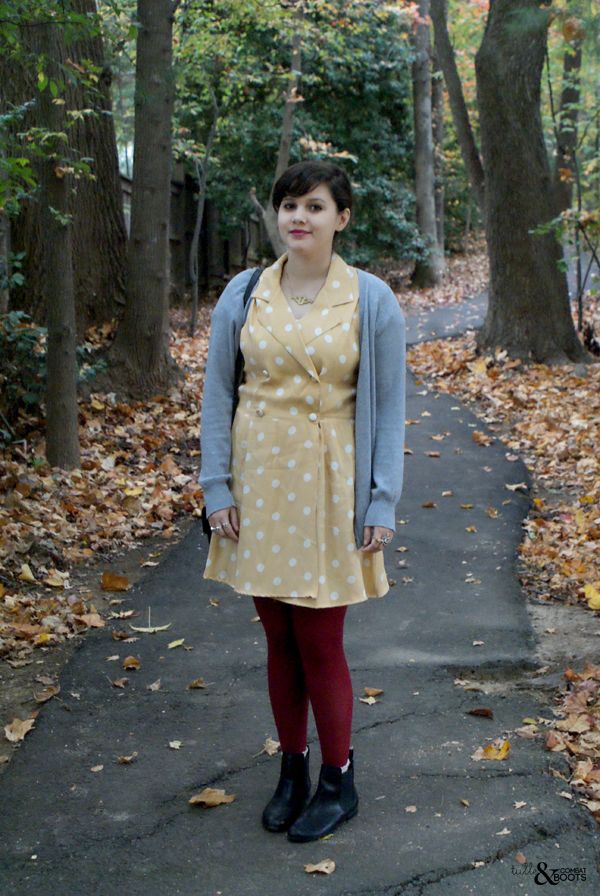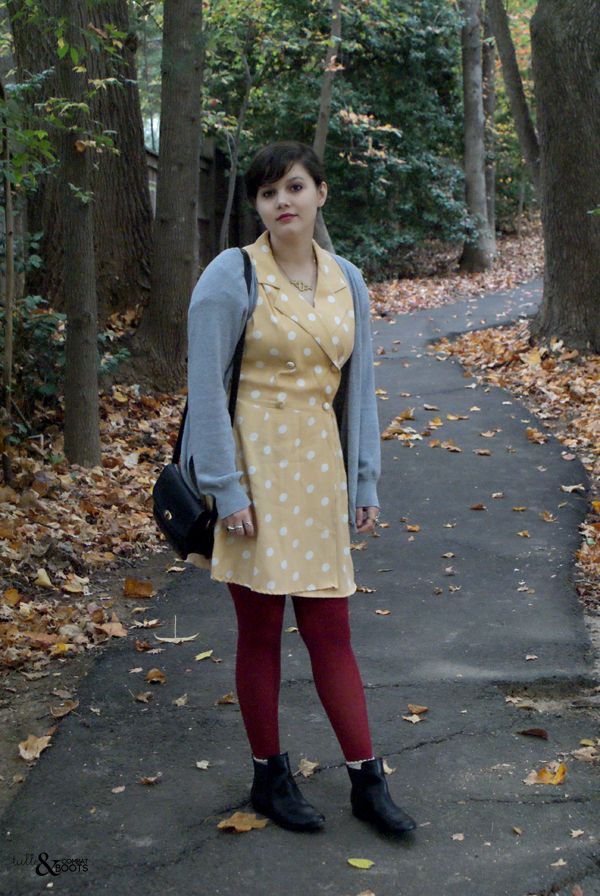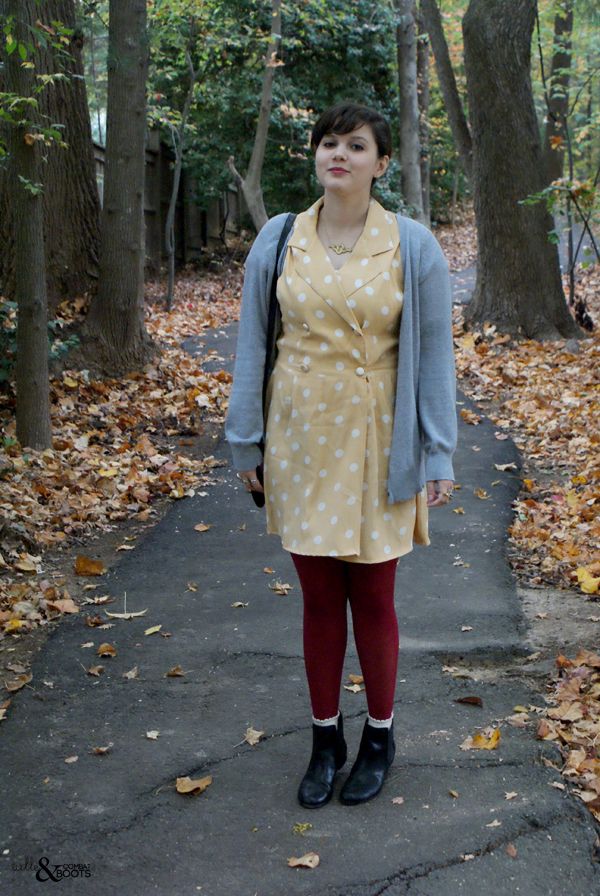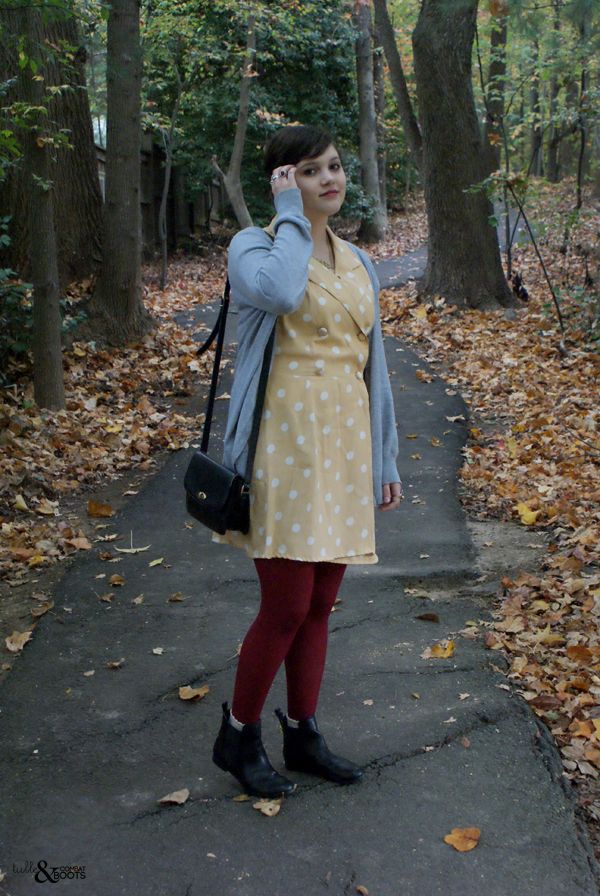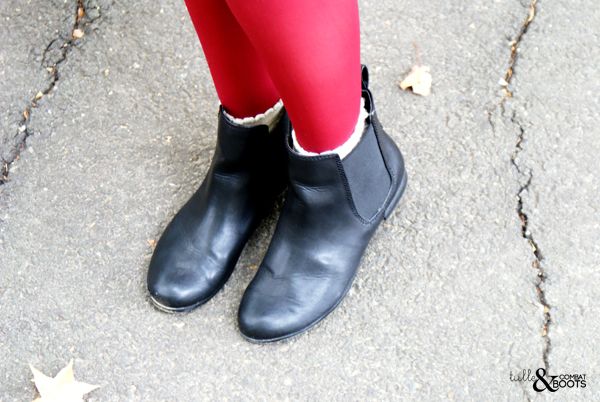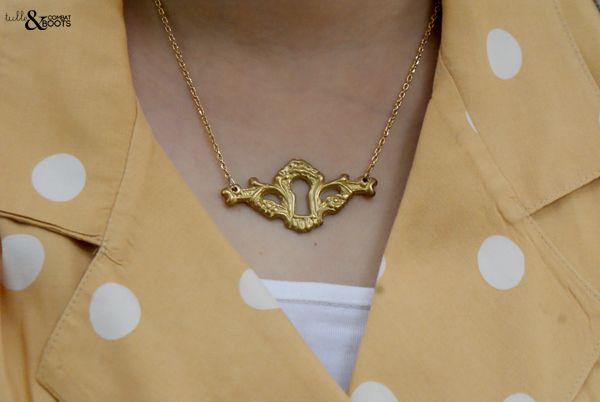 I'm wearing:
Cardigan: Old Navy
Dress: thrifted & altered
Tights: Target
Socks: Forever 21
Boots: Target
Bag: vintage Coach
Lipstick: Raspberry Lace, Clinique
You can always tell when my boyfriend takes my photos because I make the silliest/weirdest faces. I blame him.
I found this dress in late August on a thrifting trip and it looked too big and it was waaaay too long. But for $8 (I think), I figured I'd see if I could make something out of it. Once I finally got a chance to use my sewing machine for the first time in forever, I shortened & hemmed it. And it has a tie in the back, so that solves it being a bit big! I love the color & the polka dots (I used to dislike polka dots, if you can believe it!). I felt like it needed some contrast in terms of color, so voila, burgundy tights!
Have you ever altered any good thrift store finds?
Have a great week!