Happy November! I can't believe it's November already, this year has gone so fast. It's been almost six months since I graduated from college! So crazy. Sometimes I have to remind myself that I don't have homework or classes and I'm continuously thankful for the fact that I no longer live in a dorm (although I miss my photo-taking spot behind my old dorm).
Anyways, here's an outfit I wore to work last week: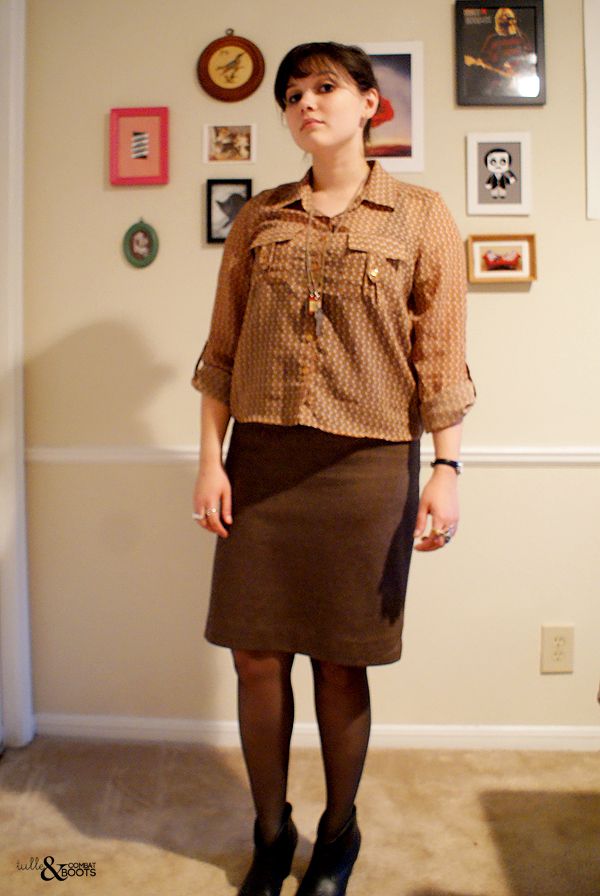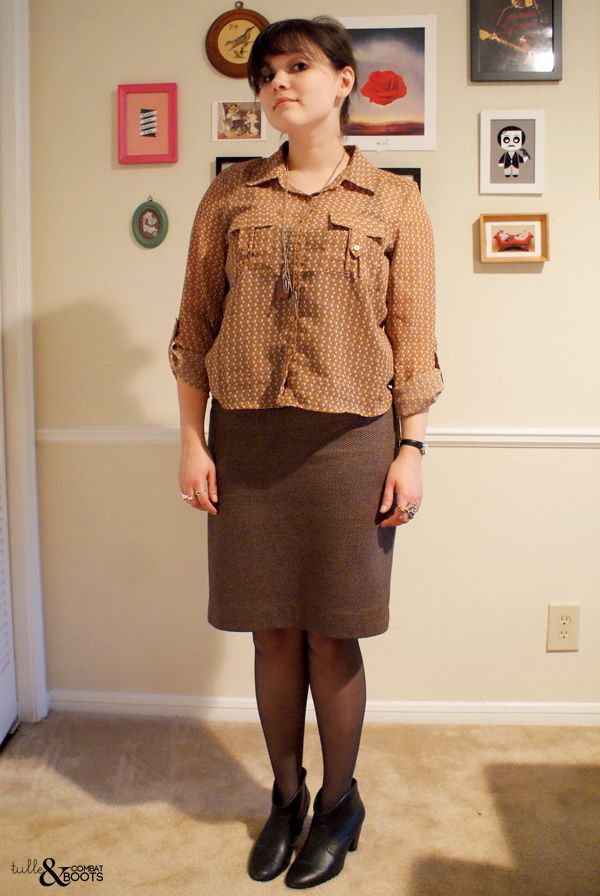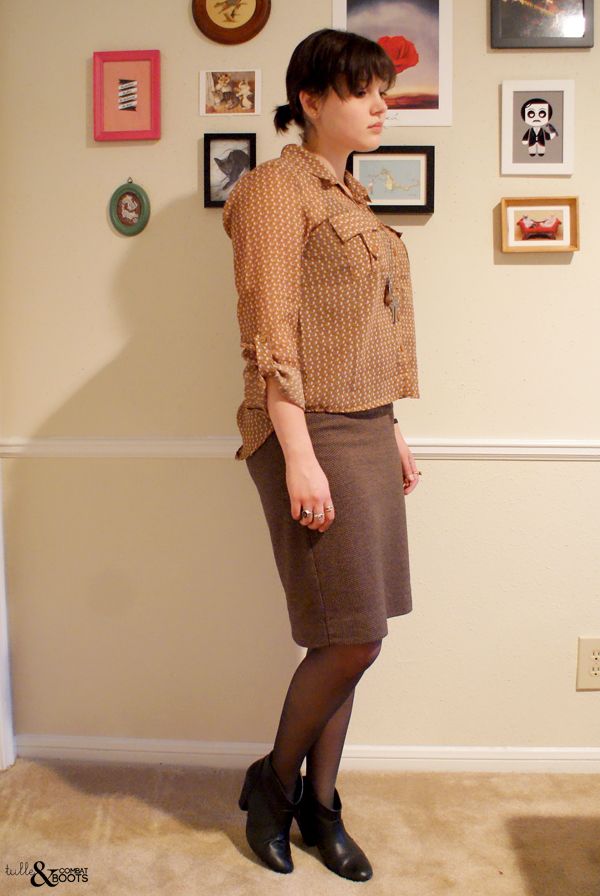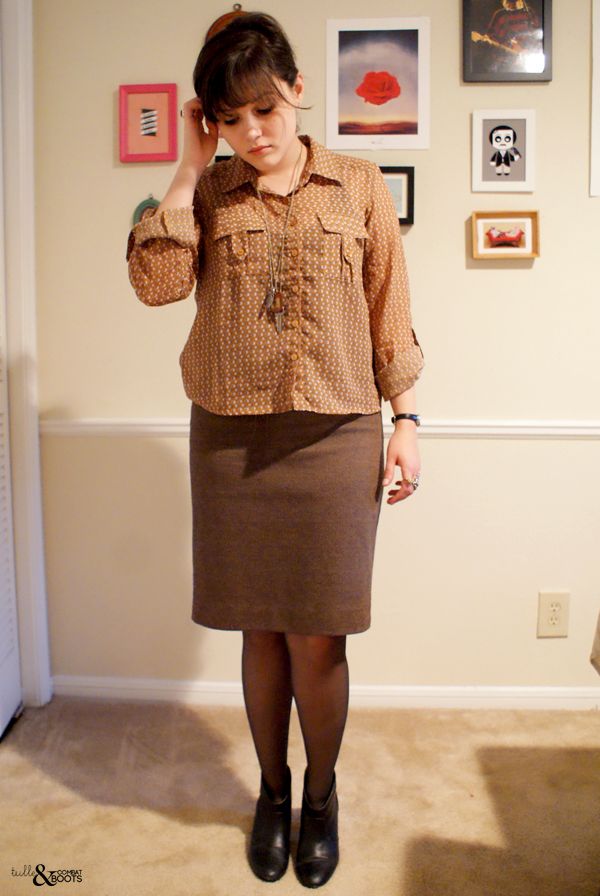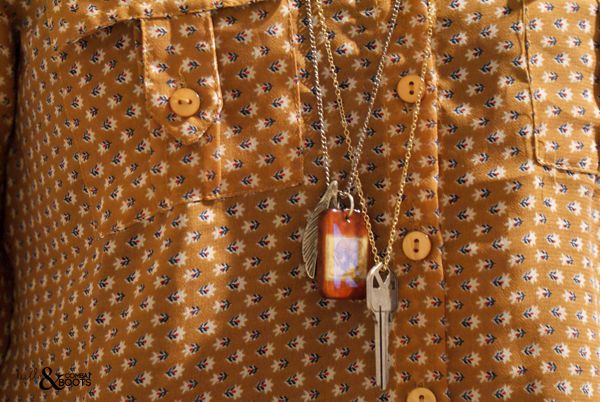 I'm wearing:
Blouse: TJ Maxx
Skirt: Nordstrom
Hose: stolen from my mom
Shoes: DSW
Necklace: Urban Outfitters
This top isn't something I feel like I would normally buy, but the last time I was at TJ Maxx (to return something), this top caught my eye—and it had caught my eye the time before when I was there. I figured I'd try it out, especially since it was only $12. I actually really like the print and the color—very fall appropriate—and I'm intrigued by high-low hems, for some reason. This outfit is a little monochrome, but I felt like the pencil skirt was a good complement to the hem (I'm also planning to try it with my black pencil skirt).
Also, I love the look of this necklace, but I almost never wear it because it makes the most annoying clinking sound. I wish there was a way to quiet it down! Any ideas?
Have a great end of the week!