As you can tell by the fact that I'm finally updating, we survived Hurricane Sandy, thankfully unscathed. We didn't even lose power, which I was very thankful for. Now, first things first:
For our friends' Halloween party on Saturday I went as Lisbeth Salander from The Girl with the Dragon Tattoo—one of my favorite movies (both versions) and one of my favorite books.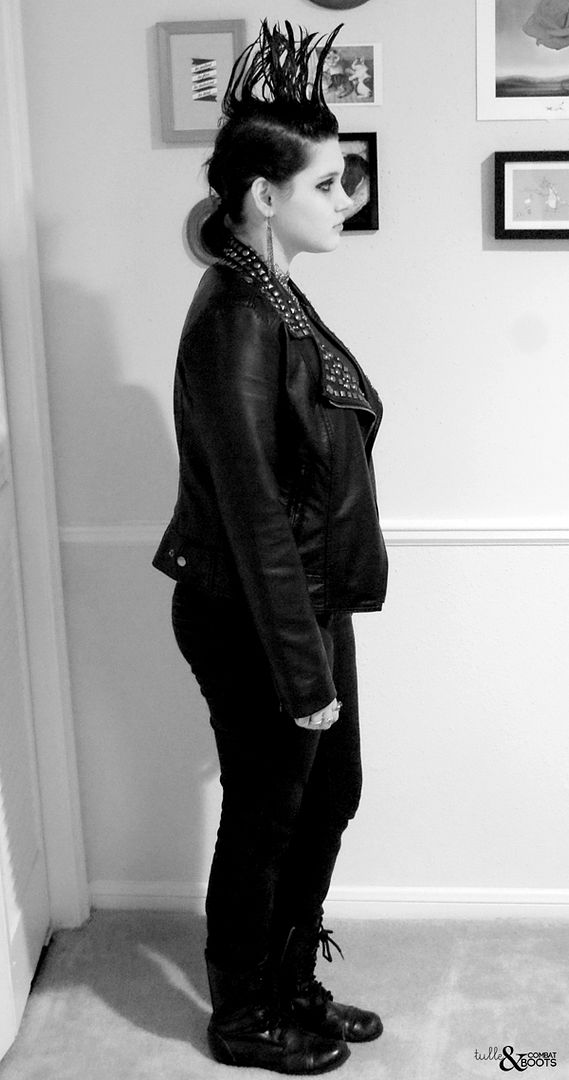 I'm wearing:
Jacket: Forever 21
Jeans: Old Navy
T-shirt: can't remember
Boots: shop in Oxford
Necklaces: had both for years
Earrings: Annie Creamcheese
Eyeshadow: Urban Decay
Eyeliner: Urban Decay "Perversion"
Hair glue: Got2b Ultra Glue
Yes, the mohawk is real! It required my boyfriend's awesome mohawk skills (when I first met him way back when he had a mohawk) and a loooooooot of hair glue—I think we used half the bottle! But I was sad when I had to wash it out. Having a mohawk makes you feel like such a badass. And you know, the studs and chains helped.
What do you think, did I make a good Lisbeth?
Here's Rooney Mara as Lisbeth, and Noomi Rapace, the original Lisbeth in the Swedish films.
Hope everyone has a safe and happy Halloween!