Am I the only one that's really glad this week is almost over? I have an after work thrifting trip with a friend planned, and then lots of prep for Saturday—my boyfriend is running the
Tough Mudder
! And I will be getting my exercise by walking the 10 mile course as a spectator.
Anyways, outfit post! I wore this last week and I really like how it turned out. I'm becoming a big fan of polka dots.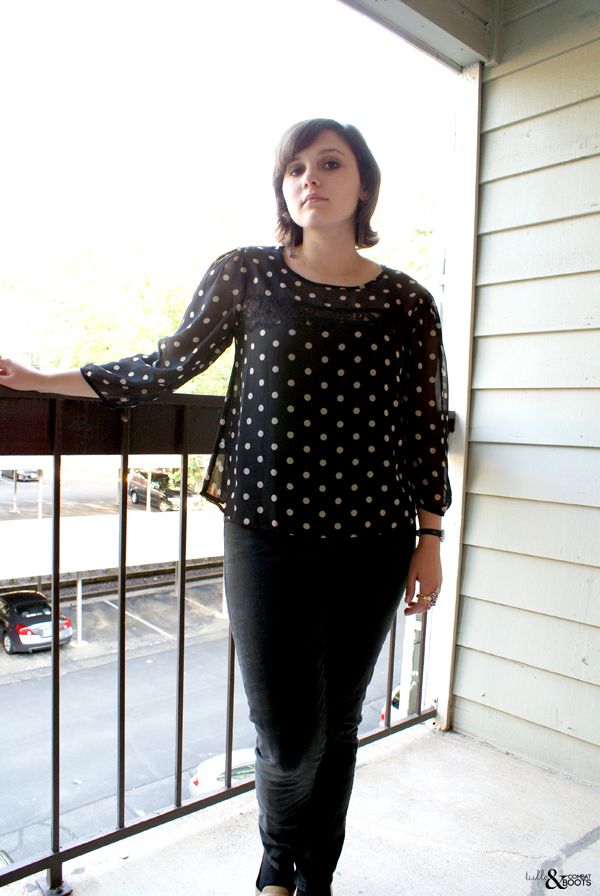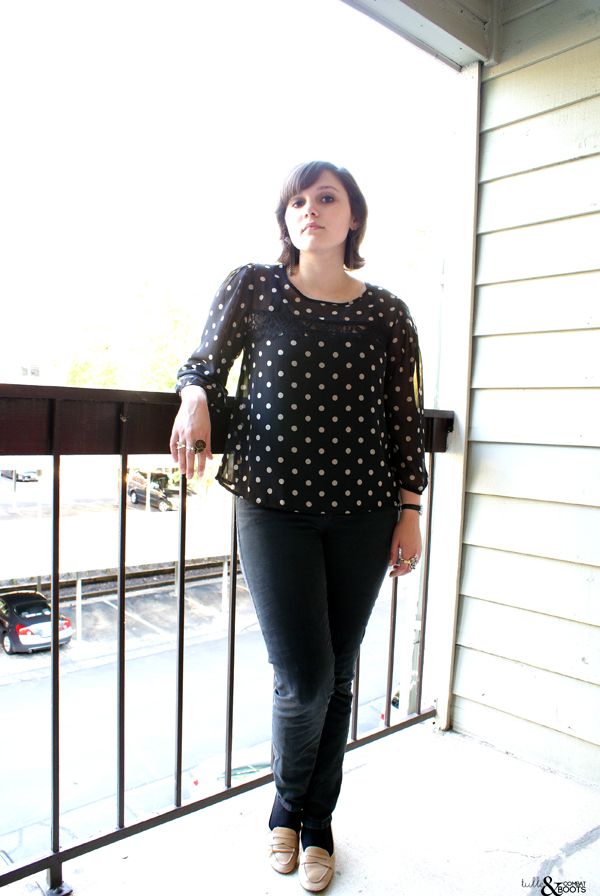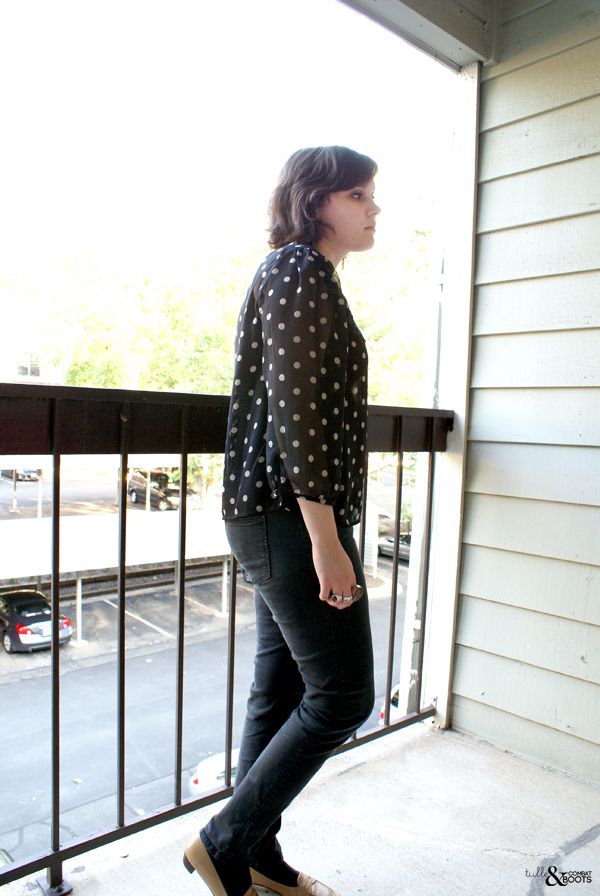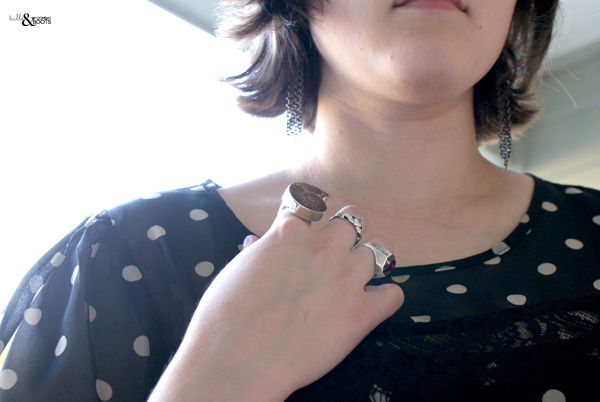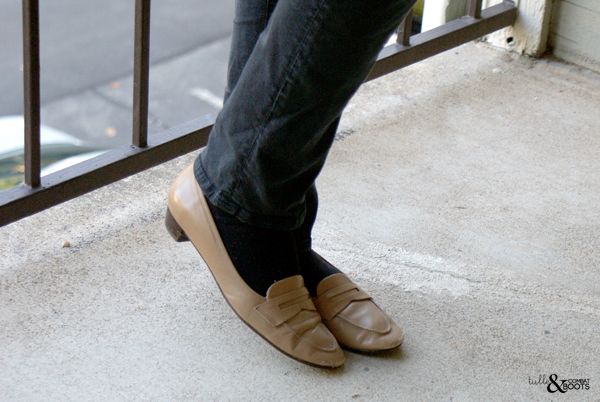 I'm wearing:
Blouse: TJ Maxx ($13!)
Pants: Talbots outlet
Loafers: Talbots, thrifted
Earrings: Annie Creamcheese
Rings: Urban Outfitters, gift, school ring
I feel like this outfit needs a mocha frappacino to match. Mmm, frappacinos. Obviously I'm struggling with my sugar addiction.

follow along!
twitter
|
facebook
|
bloglovin