Hellooooo! This week has been so busy, hence the lack of posting. I wore this yesterday to work and a work photoshoot and one of my co-workers said I looked Amish. Not sure how I feel about that, but whatevers.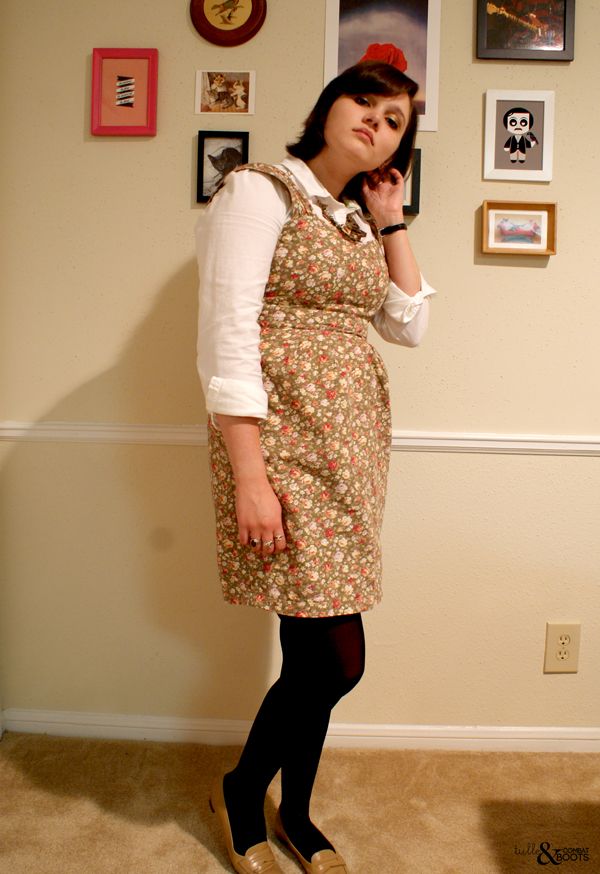 I'm wearing:
Dress: ModCloth
Shirt: Old Navy
Shoes: thrifted
Necklace: vendor at Renaissance Festival
I've been waiting until fall weather to layer a button down shirt under a dress, specifically this one. I feel like it worked out rather well. One of the reasons I love this dress is because it is good for transitional seasons since it's a more subdued floral. And yay tights for making short dresses okay!
What do you think of layering shirts with dresses?
Have a great rest of the week!

follow along!
twitter
|
facebook
|
bloglovin