I never know how to start off my posts. I was going to post on Tuesday, and then yesterday, but obviously that didn't happen. Sometimes real life just gets in the way (so much, apparently, that we ordered out food two nights in a row). But for once I actually got out of work slightly early and I have no plans for the night except for grilling and hanging out with a friend who's coming over for dinner. I am so in love with our grill! Backtracking...my dad and stepmom bought a grill for my boyfriend & I as a housewarming present, and it's kind of amazing. The only thing I had ever cooked before (baking aside, because I kind of have that covered) was pasta, so when we had our own kitchen I was pretty much thinking I'd just leave all the cooking to my boyfriend. But, as it turns out, I can cook! And grill! Amazingness.
And now I'm hungry. But anyways, outfit post!
(
Photos by my boyfriend.
)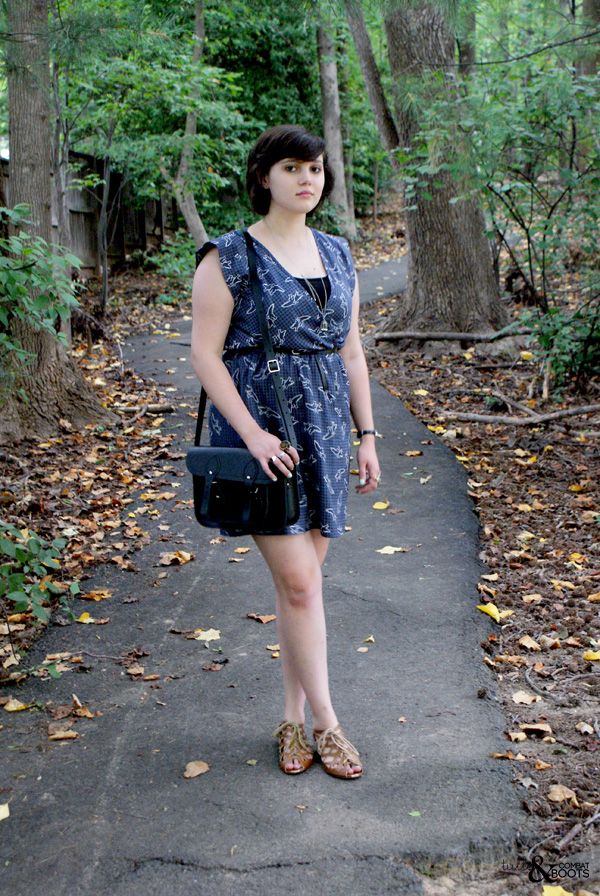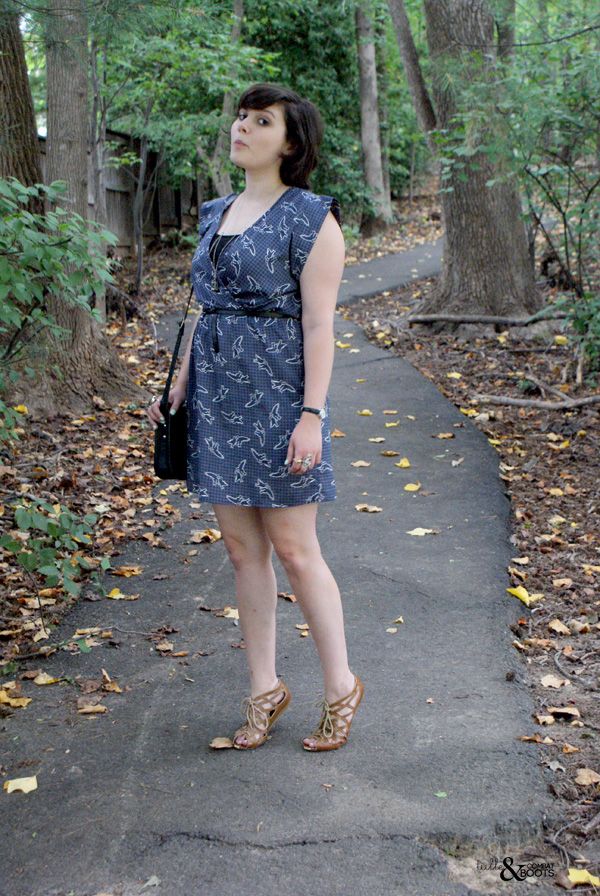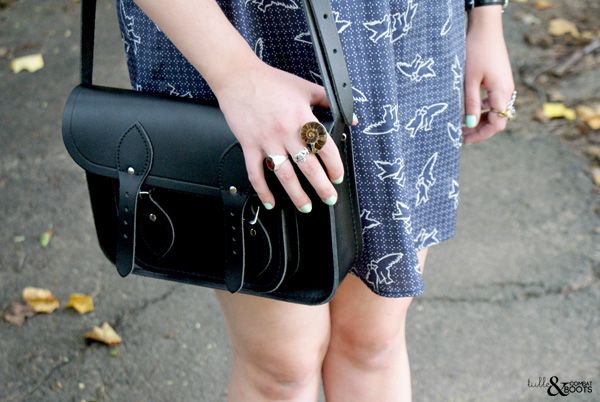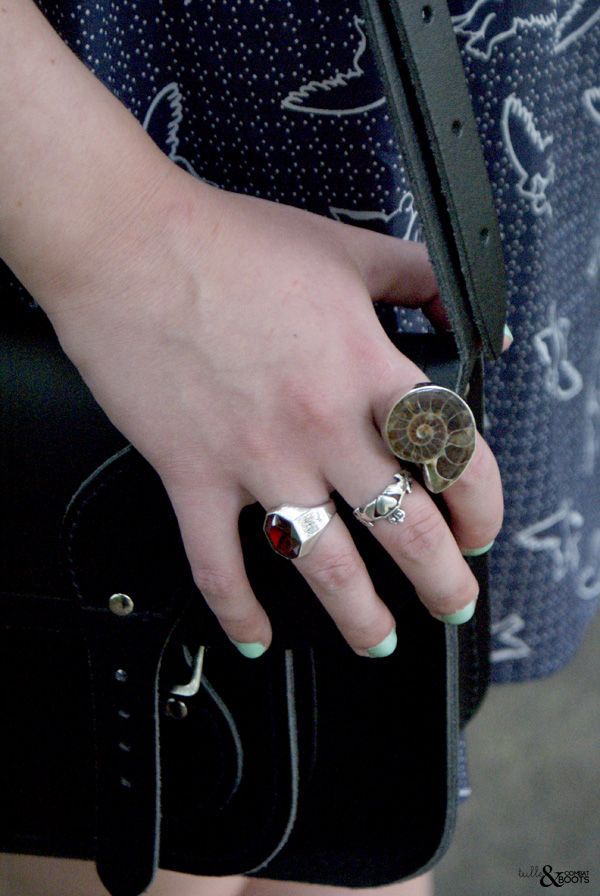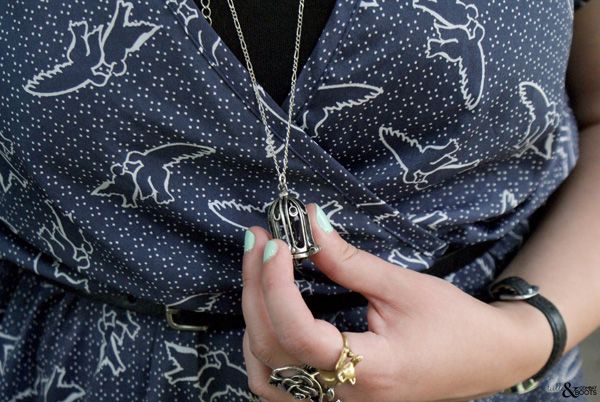 I'm wearing:
Tank top: H&M
Belt: Target
Shoes: MIA / DSW
Satchel: Cambridge Satchel Co, gift
Fossil ring: Urban Outfitters
Nail Polish: Sally Hansen, Mint Sorbet
I'm so, so happy with how these photos turned out! My hair looks pretty awesome, pretty backdrop, great lighting, super comfy yet stylish outfit, and I'm not making stupid faces! Okay, well just one. Also, those are lovebirds on my dress, which I think is kind of adorable.
I wore this to work last Friday but I was only in the office for about half an hour since I had a whole day of photoshoots. Well, more like, driving, take 300 photos, drive some more, get lunch, do some work, take more photos, get frozen yogurt, and then sit in traffic on the way home for an hour. Best Friday workday ever. And then later my boyfriend & I went to our favorite Irish pub for dinner with his parents, which was delicious.
Anyways, time to cook & entertain!
Have a great Friday!