Happy Monday! I'm sad the weekend is over, but thankfully it was a very successful weekend. Our apartment warming party went wonderfully! I'm so pleased; it was so great to see so many good friends, and everyone meshed well and brought food and ate our food (and we even got some presents!). It was great. And then Sunday started with some much needed sleeping in, and then my boyfriend brought me homemade pancakes in bed! So awesome.
Here's an outfit I wore about 2 weeks ago and for some reason it got lost in the shuffle.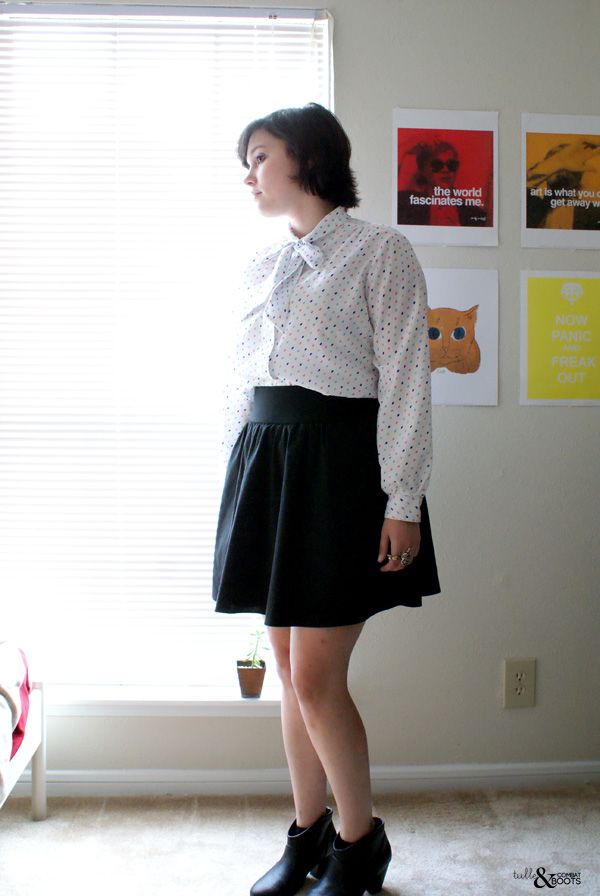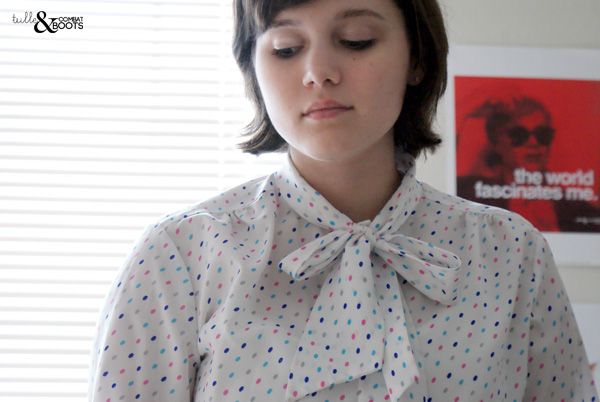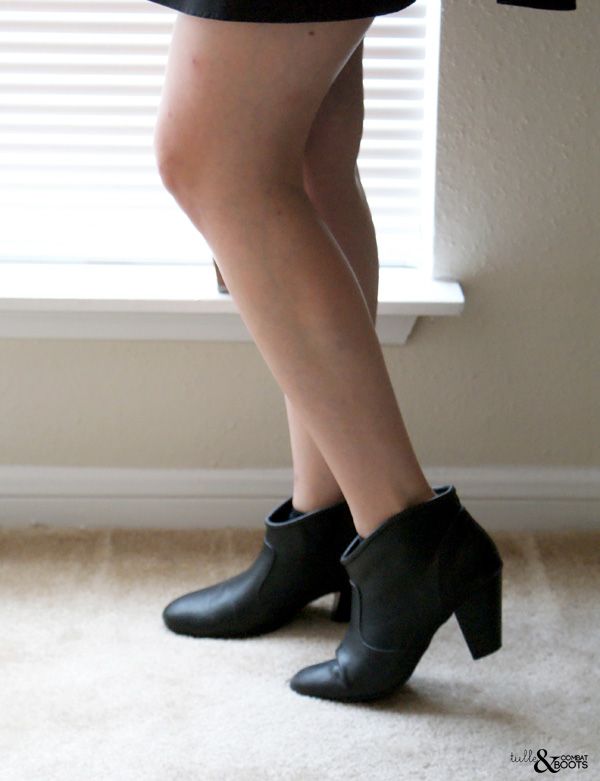 I'm wearing:
Blouse: vintage via QuarterLife
Skirt: Express, gift
Booties: DSW
This blouse reminds me of the Dippin' Dots logo, no matter what I do—but in the most awesome way possible. I figured for my first time styling it I'd let it be the center of attention, and go with my basic black A line skirt & heeled booties. How would you style this blouse?
Have a great week!