Happy Friday! I'm so excited for this weekend and the weekend in general: I'm finally getting a much needed haircut, and going to do some downtown exploring with a friend I don't get to see very often. Should be fun!
So today I decided to do something different rather than a Five Photo Friday. So today, you get a DIY post! If you follow me on
Pinterest
, you know how many things I have on my
DIY pinboard
. This is one of them that has been sitting there for a couple months and now I finally have the time to tackle some of these long-awaited projects. So naturally I thought I'd share my DIY experiences on le blog.
First up, DIY neon rhinestone necklace!
Inspiration
:
one
,
two
,
three
I found a vintage-ish rhinestone necklace in my favorite antique shop that is a jewelry treasure trove, and decided which nail polish I wanted to use. (Apologies for the sub-par iPhone photos!)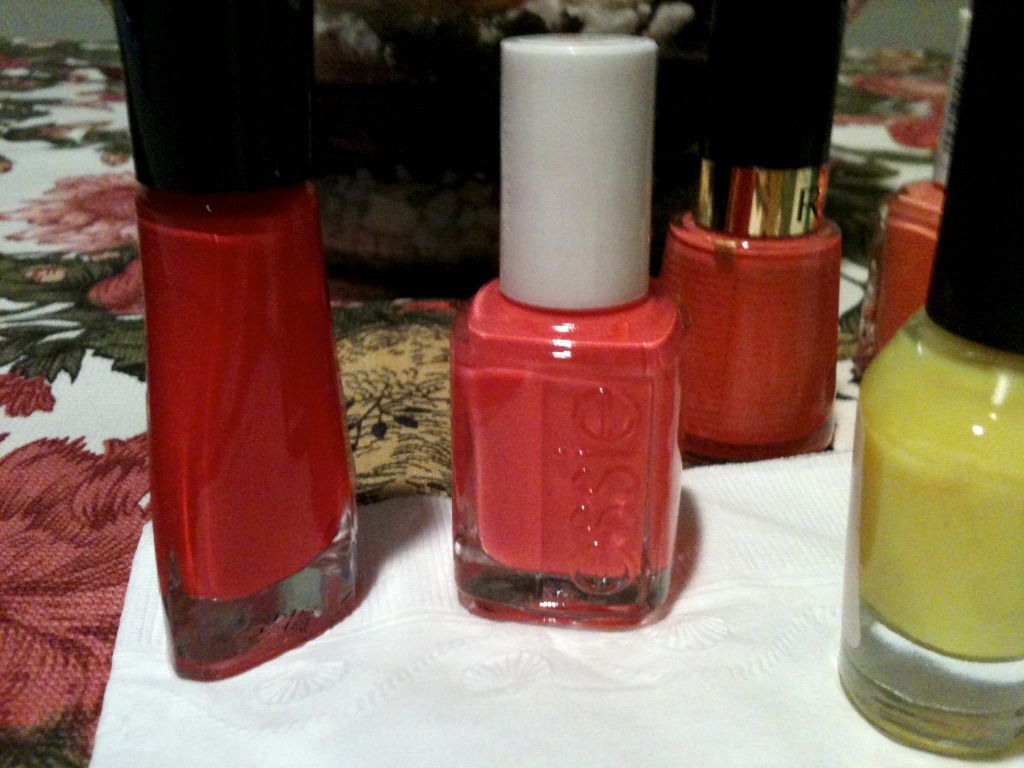 Then I did a little layout of which polish I wanted to put where, so I wouldn't put any colors where I didn't want them.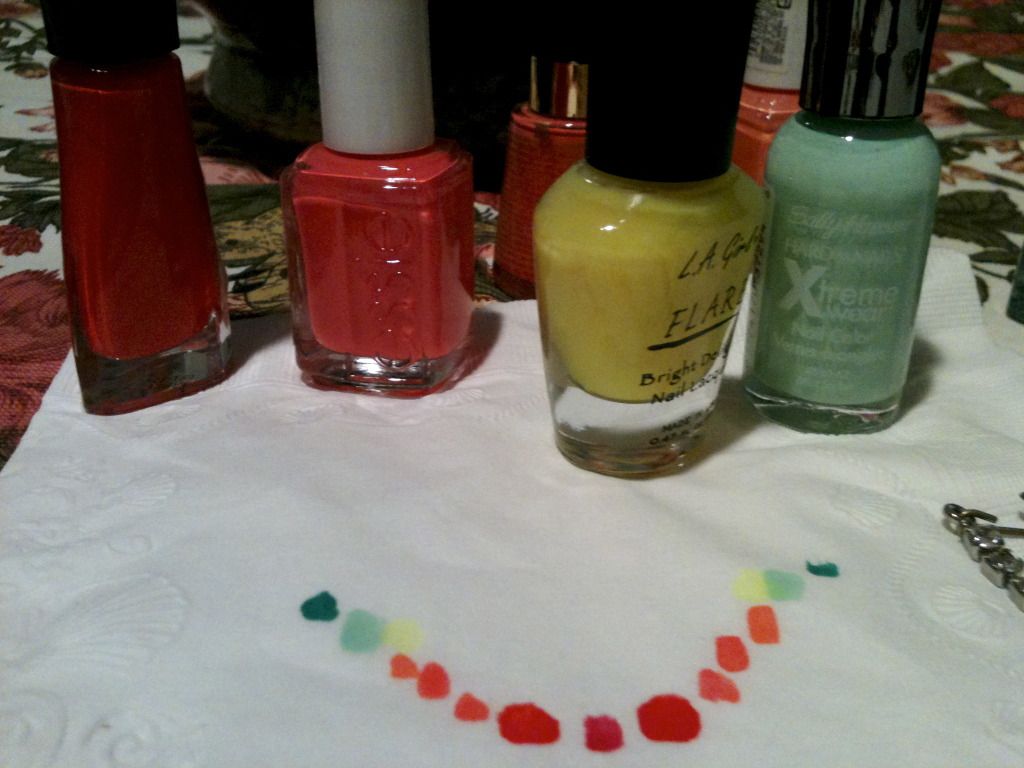 And then start painting!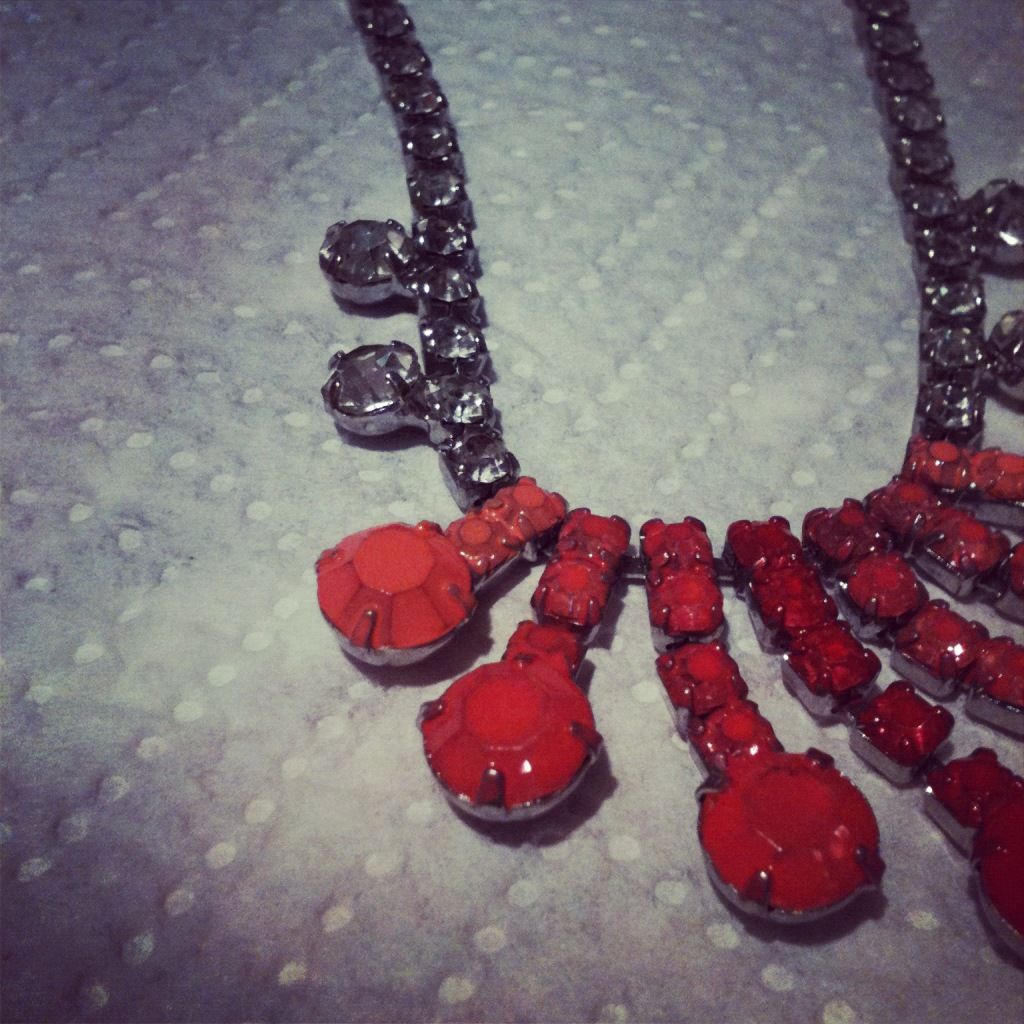 First three colors done...
And the finished product:
(I did it on a paper towel for fear of getting nail polish on the tablecloth)
Wearing my new neon necklace:
I ended up doing about 3-4 coats of each color because I wanted the colors to be really bright. I'm really pleased with how it turned out.
Did you ever do this DIY?
What do/did you think?
Have a great weekend!