Hello all! Hope you're having a lovely week. The work week is fully underway, but thankfully not too hectic. It's also finally not as hot as the seventh circle of hell in the DC area, which is a nice change. Anyways, I decided to combine two of my favorite things in yesterday's outfit: cats & ampersands.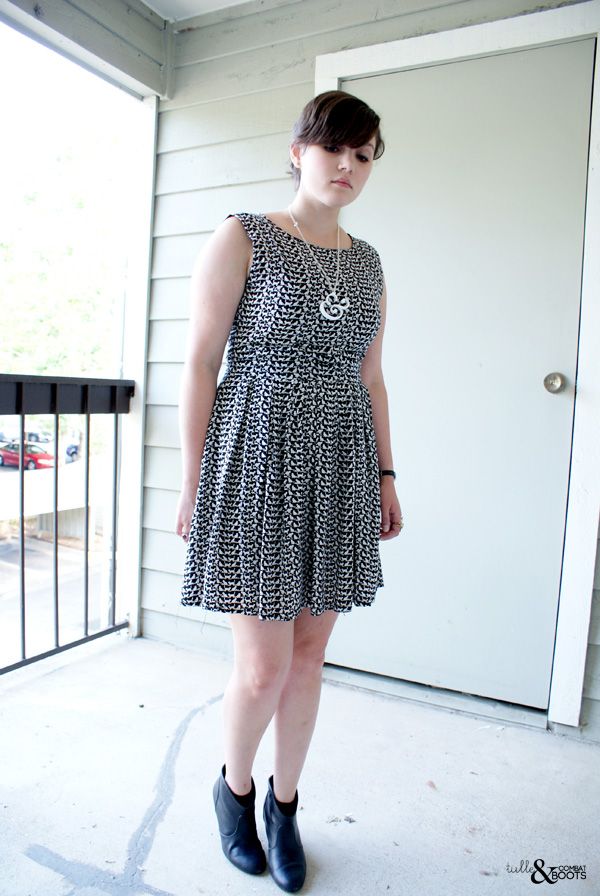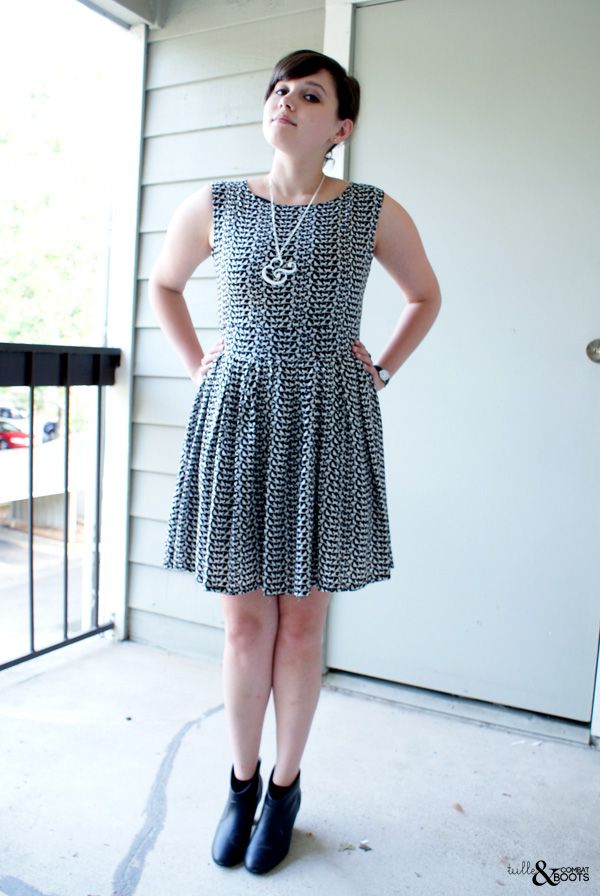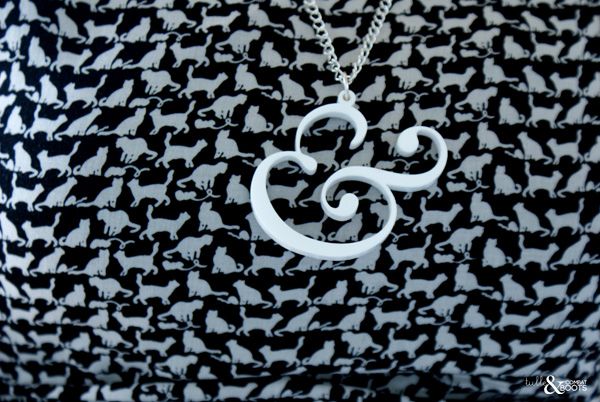 I'm wearing:
Dress: Ravi Famous / vendor in Camden
Booties: DSW
Such a simple outfit, but I love it. Appropriate for work but still very "me"-like. I will never tire of this dress, or this necklace (and hugs to
Kim from Cupcakes & Mace
who replaced the ampersand I originally had & sadly broke with a new, stronger ampersand!).
I love not having to sneak around to take photos—I can just go right onto our balcony! Thankfully, we're on the top floor so it's not like anyone can peep from up above. I am thoroughly enjoying having my own space (even if I have to share it with my boyfriend, haha).
Have a great week!