Happy Easter! Or, Happy Chocolate Bunny Eating Day! I hope you all had a great, chocolate filled day.
I finally had a chance to wear this beautiful vintage dress that's been sitting in my closet, waiting for spring, and my favorite springtime shoes. And one of the best things about being home for Easter is that I have a new, pretty backdrop for my photos!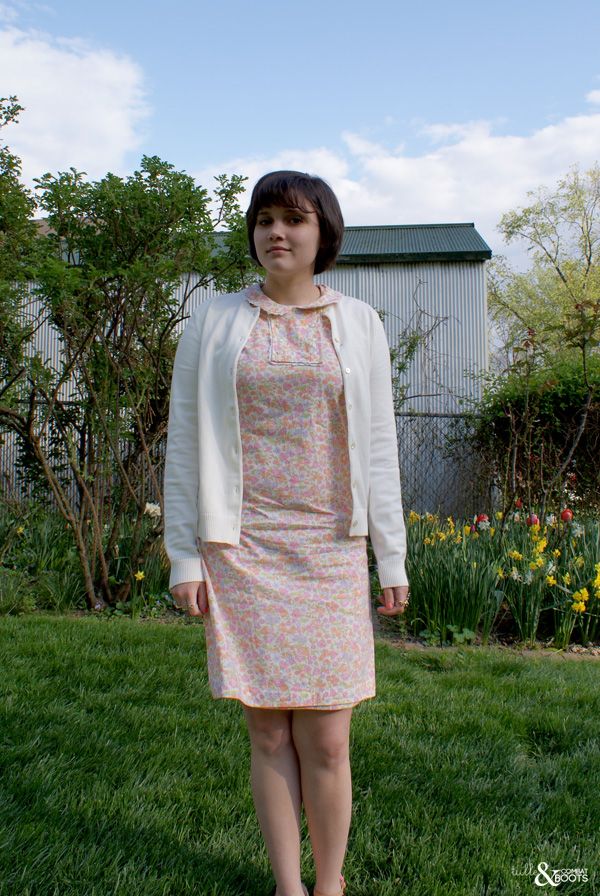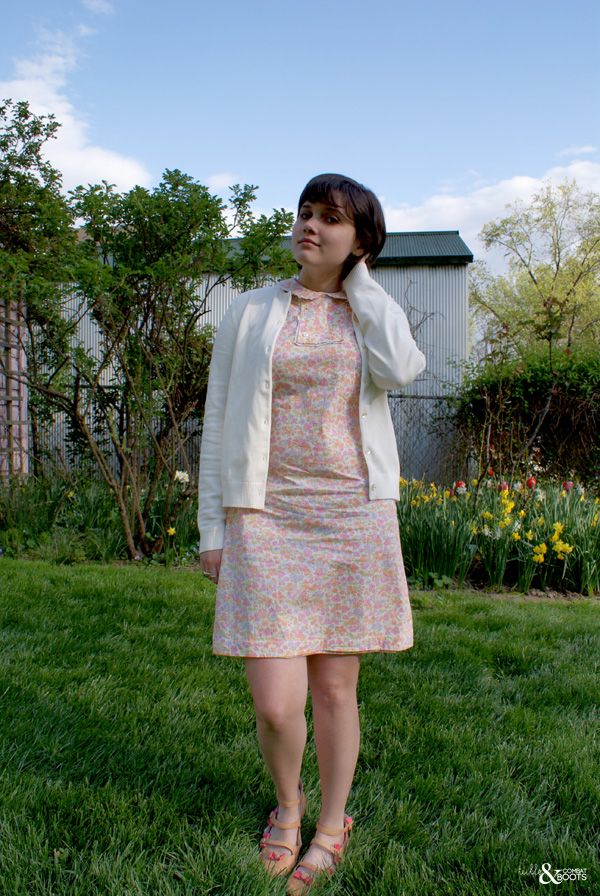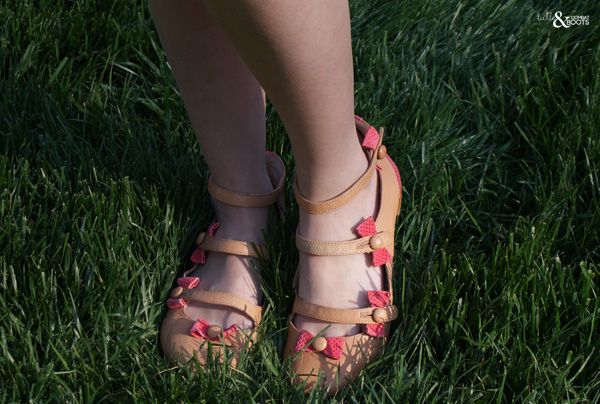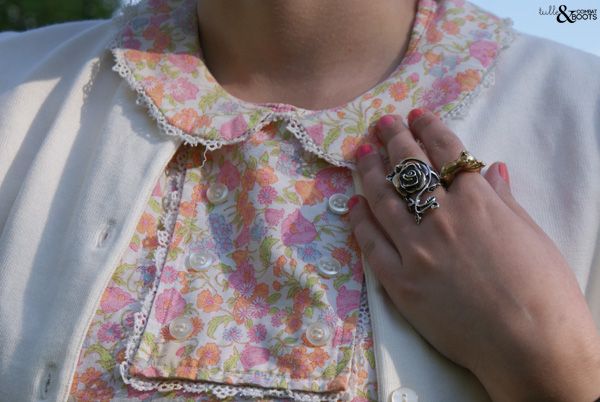 I'm wearing:
Sweater: Land's End, stolen from my mom
Shoes: Shelly's of London
I must admit, this outfit made me feel like a sixties housewife, but I kind of liked it. Very simple and spring-y. I loooove the pattern on this dress, and the crochet details! Oh, and I got my hair cut! I love it.
Now, a few random photos from my easter break!
Spring ombre manicure.
Nail polishes used for ombre manicure (Essie, Sally Hansen x2, Butter, Essie).
My Easter basket!
Gorgeous notebooks I found in a little shop downtown. I love the illustration & typography.
My mom & I went makeup shopping; of course I bought new some Urban Decay pencils.
Little bunny studs; an Easter gift from my mom.
Apologies for the photo spam. How was your Easter weekend?