Hello lovelies! These photos are actually from the week before last, on that day when it was super warm out.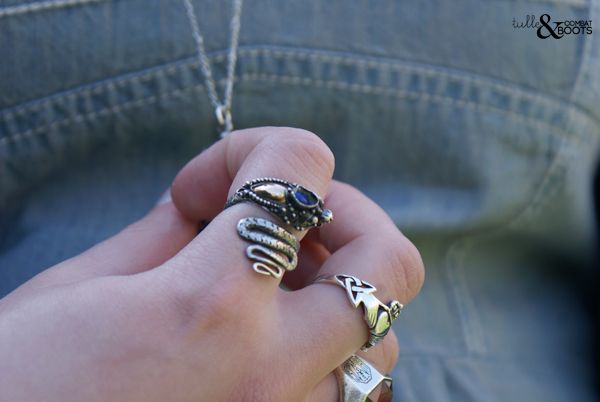 I'm wearing:
Sweater: American Apparel
Dress: Target (secondhand)
Shoes: Converse
Bag: We Are Scientists merch
rings (l-r): vintage, gift, school ring
Sunglasses: H&M
This was my first time wearing this dress, which is one of the ones I scored at a secondhand store near home. I like it, although I wasn't sure at first how to style it, so I went with the simple option: cardigan, bright shoes, & my everyday tote bag.
Also, these photos make me realize how pale I am. Like really really pale.
Have a great Wednesday!