Hello lovelies! Sorry I've been MIA this week (which seems to be the thing in the blogosphere this week), life has been crazy. I only have a week of classes left, so this week & the next is the final academic push. And it's not easy, because my senioritis has been setting in and I much rather apply to jobs than do my homework. Also, job hunting is a grueling process, but hopefully something will work out soon. Because, *drumroll*, we found an apartment! It's gorgeous, plenty of space, in a great area (not too far outside the district), and a great deal. We move in early June and I can't wait! But now, I really need to get this job thing sorted out. So I can, yanno, pay the rent. (P.S. Know of anyone who needs a graphic designer in the DC area?!)
Anyways... Outfit time!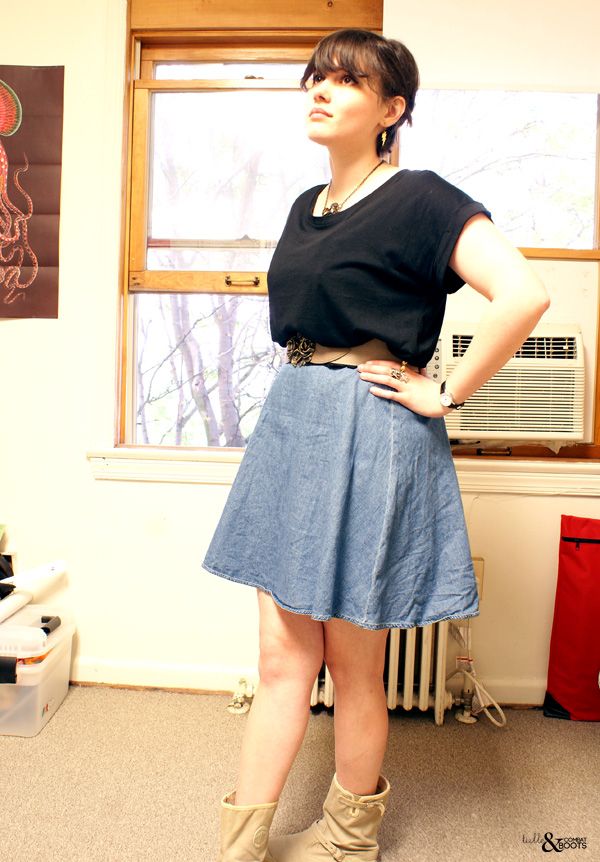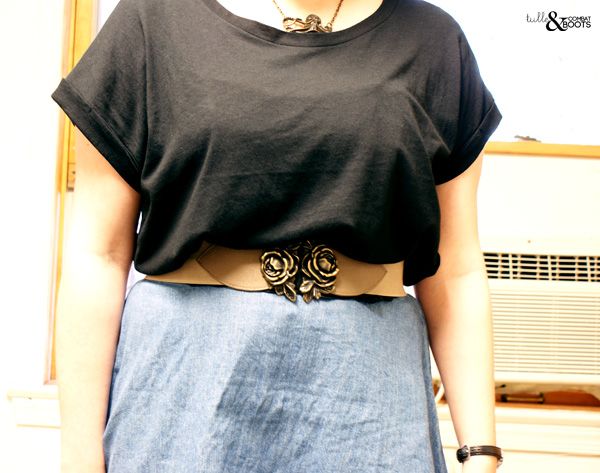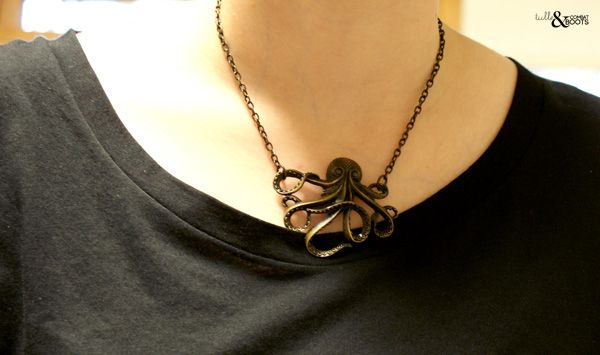 I'm wearing:
Shirt: Old Navy
Dress: Urban Outfitters
Boots: Palladium (gift from years ago)
Belt: Oasis
Necklace: Annie Creamcheese, years ago
I'm really pleased with how this outfit turned out. I found this top on clearance the other day at the mall when I was looking for some basics and knew it would be useful. I've really been liking black & denim/chambaray combinations lately. And of course, my obligatory quirky accessories! Oh, and my bangs are doing that weird flippy thing because it rained today and my hair and rain do not really mix well. I want it to go back to being spring! Although April showers bring May flowers, right?
In other personal life ramblings, I turn 22 in 2 weeks and graduate from college in 3 weeks. Um, pinch me?
Have a great end of the week!