I almost titled this post "twas the night before thesis..." but decided against that; it's a little nutty, even for me. But omg. I have everything done, I just need to rehearse my presentation! And I promise I'll stop talking about my thesis after tomorrow. I can't believe I'm almost done; I'm so excited. I kind of want to post some of my work (the designs) on here, but I'm not sure. Maybe just the infographic I did (that I'm super proud of). We'll see. Anyways, here was my rather half-assed "I'm just doing thesis work all day" outfit.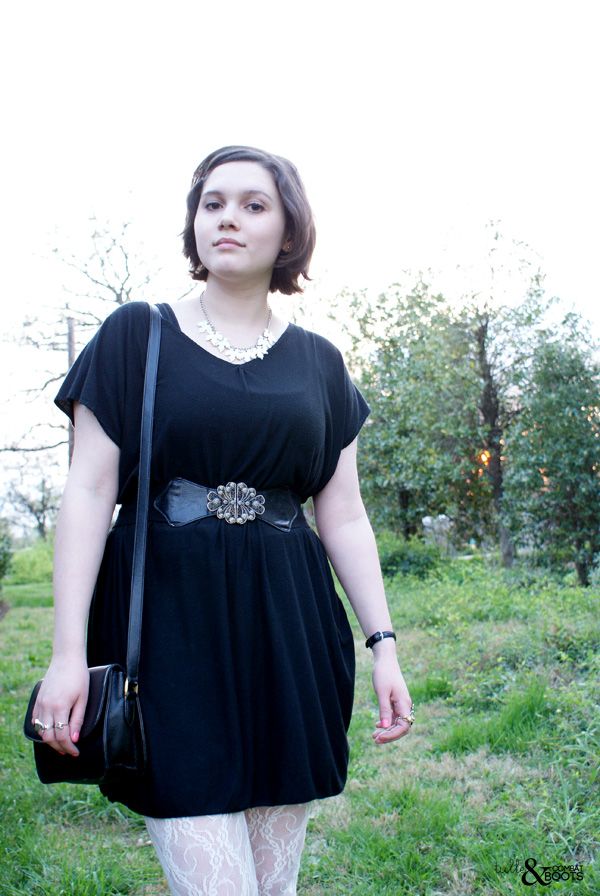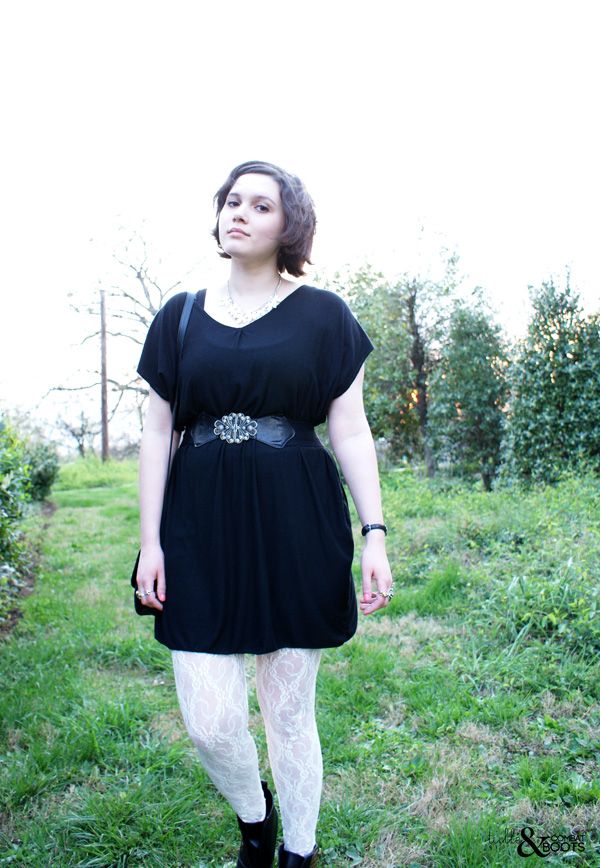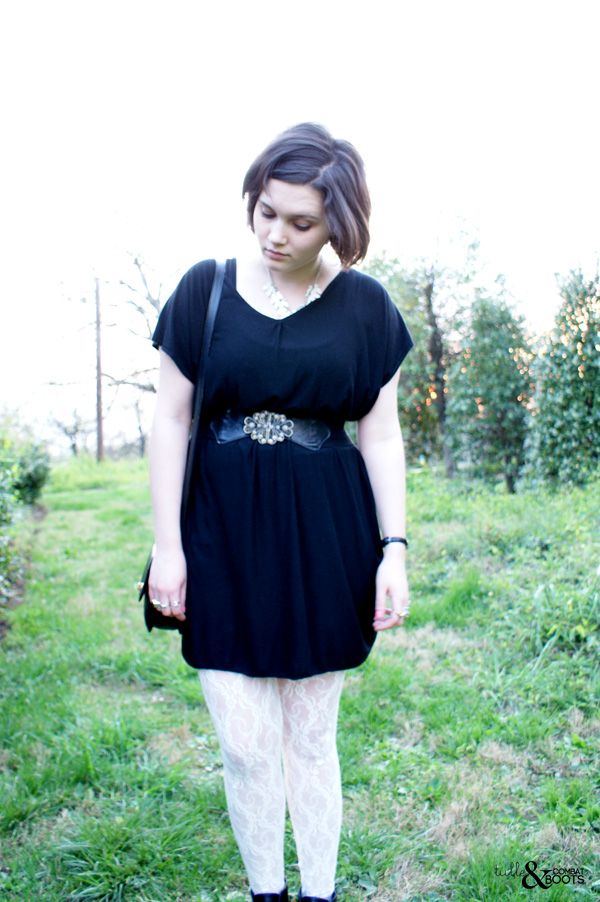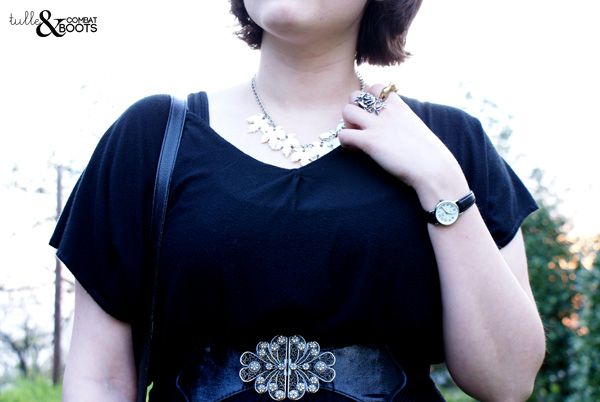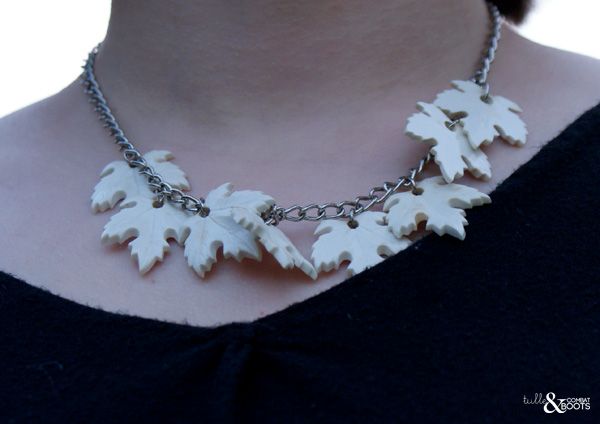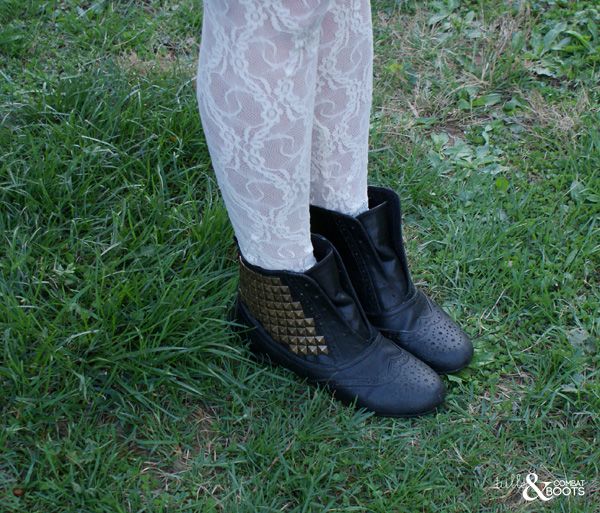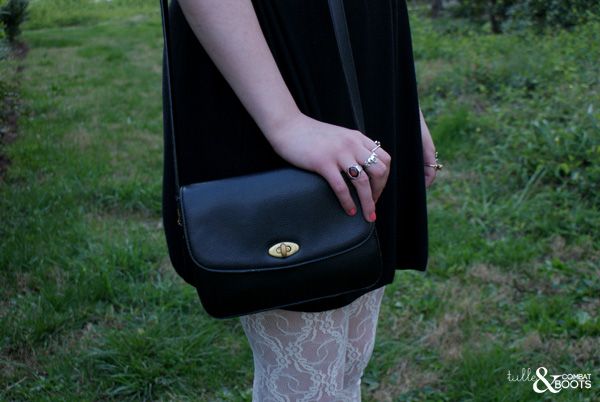 I'm wearing:
Dress: made by me
Tights: don't remember
Boots: Spotted Moth
Belt: eBay
Necklace: Annie Creamcheese
Purse: vintage Coach, snagged from my mom
This dress is basically a potato sack, but it is a very comfy and versatile potato sack! And I made it (hand sewed, too) which makes it kind of special to me. I bought this leaves necklace close to four years ago and I'm pretty sure this is maybe the second time I've worn it. Oh, my poor neglected jewelry, I do apologize...it's not you, it's me and my jewelry addiction.
Did I mention my brain is kind of fried because of thesis stuff? Speaking of thesis, thank you to all of you who have tweeted/commented/given me support! I really appreciate it. Cross your fingers for me!
I'll also be blogging my super professional defense outfit tomorrow evening once the craziness is over.
Have a great day!