So I definitely meant to post yesterday but I got caught up in history reading! I'm taking an Early Modern Europe class and it's awesome, partly because my professor is hilarious and probably the best history professor on campus. Anyways...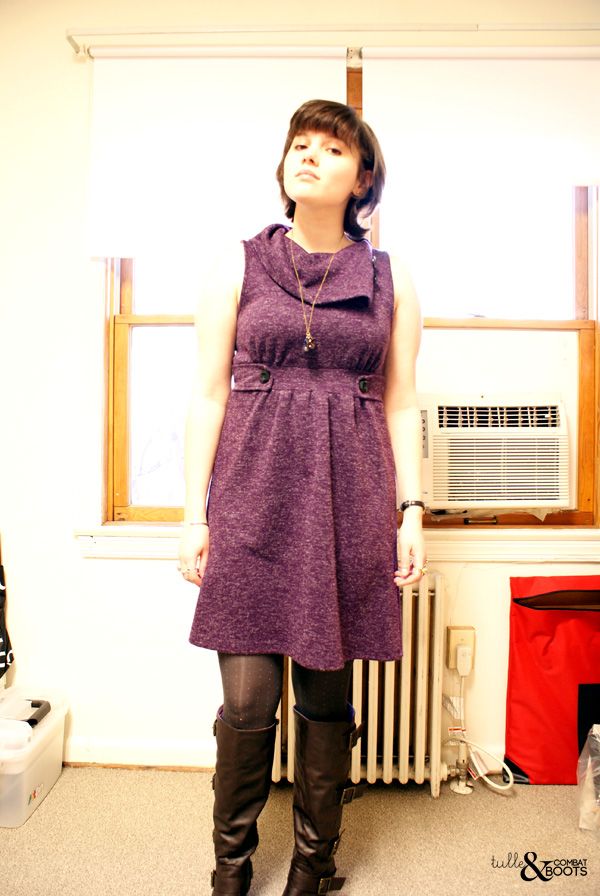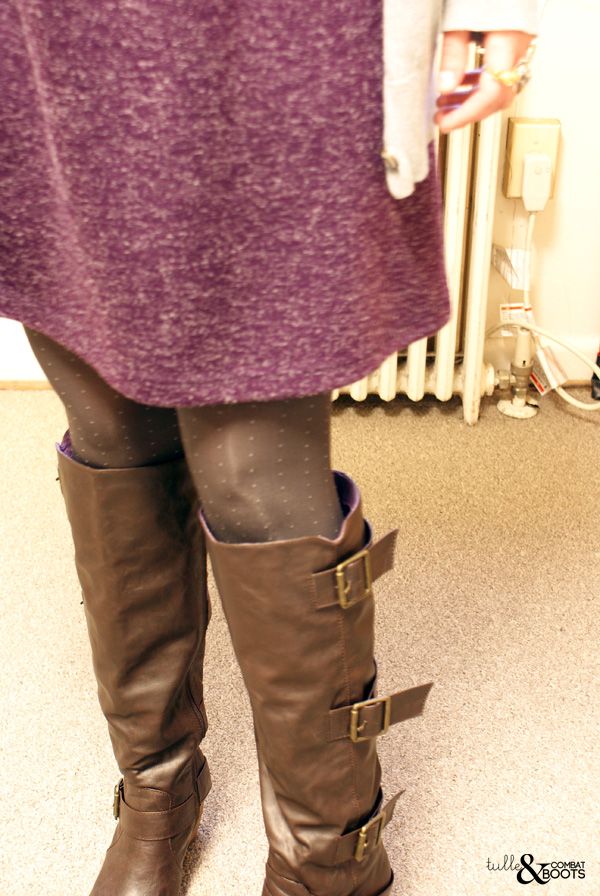 I'm wearing:
Sweater: Old Navy, years ago
Tights: stolen from my mom
Necklace: Urban Outfitters
I hadn't worn this dress in forever so on Friday I decided to pull it out and give it a chance again. I do love it, but I think sometimes I don't know how to style it because of its huge collar (which is also one of the awesome things about it). I've been trying to wear things that I don't wear very often more, because I've realized too often I wear the same things repeatedly. Oh and these boots! I ordered them when Blowfish was having a $38 sale on boots and I was so happy that I snagged $90 boots for $40! And even though they're wedges, they're super comfy. I love them! I actually wore them all weekend. (Sidenote: wearing wedges when you have shin splints is not recommended.)
Sorry for the yellowness of the photos. One day I will be rid of this terrible fluorescent lighting.
And randomly, I really want to go thrifting—I haven't gone in so long! Must go this Friday. Anyone have any cool thrift finds recently?