Hello lovelies! I hope you had a great weekend & an extra day off (if you did)! I went home for the weekend and finally got to see some of my good friends from high school, which was nice.
Here's one of my favorite outfits from a week or two ago.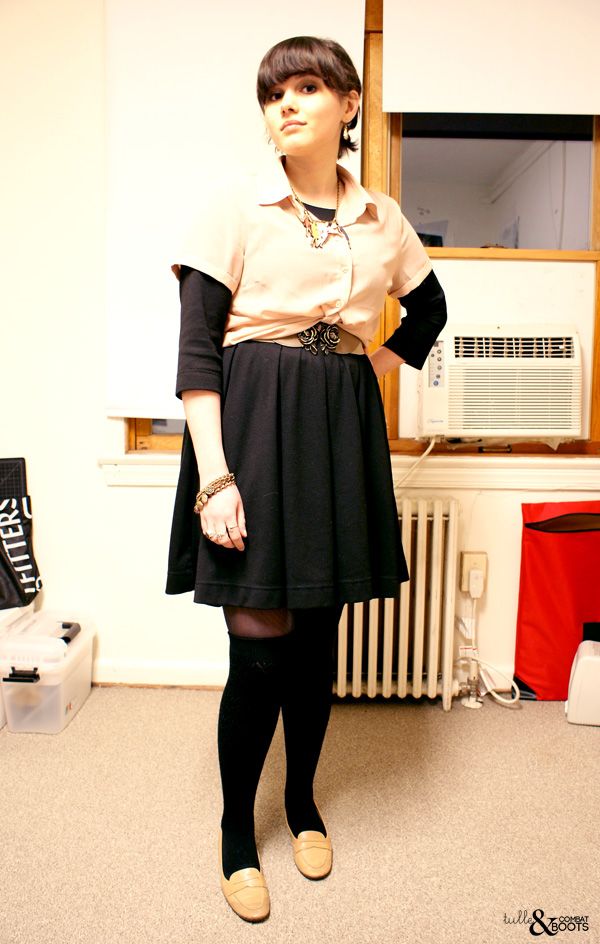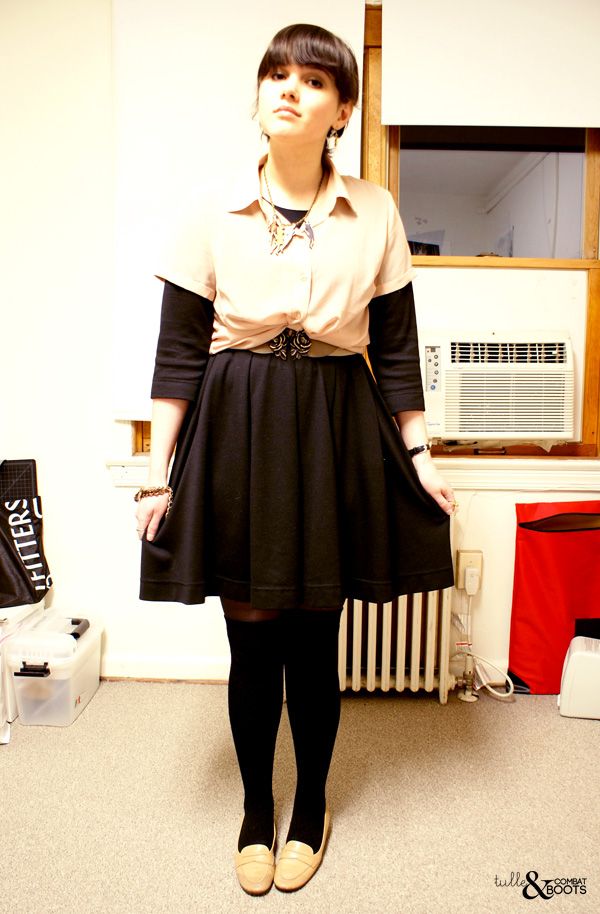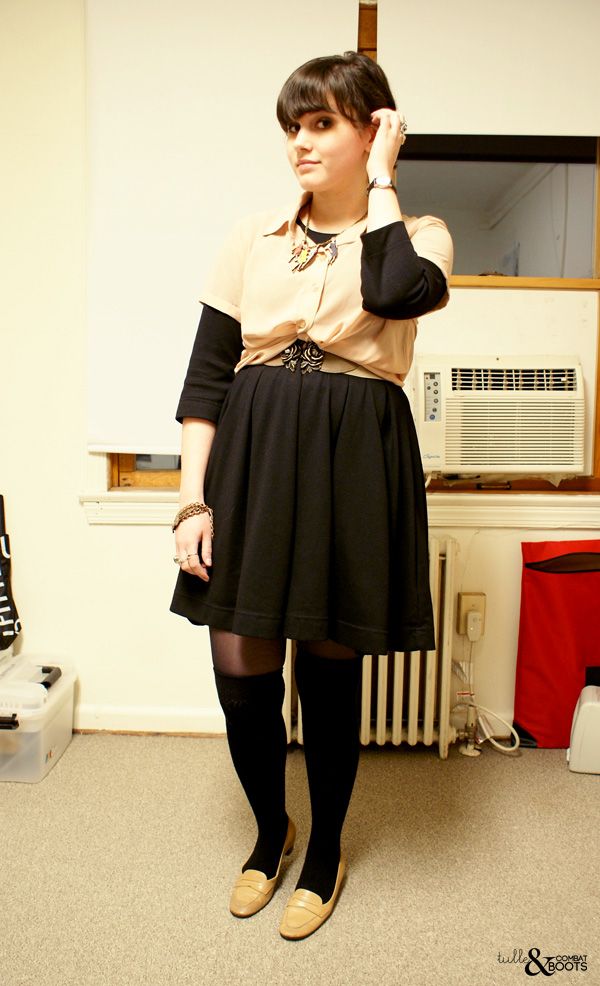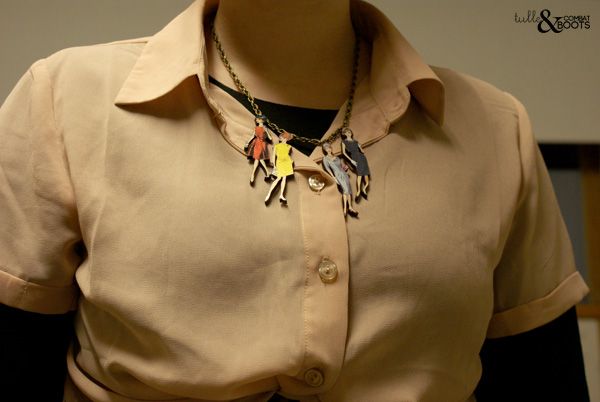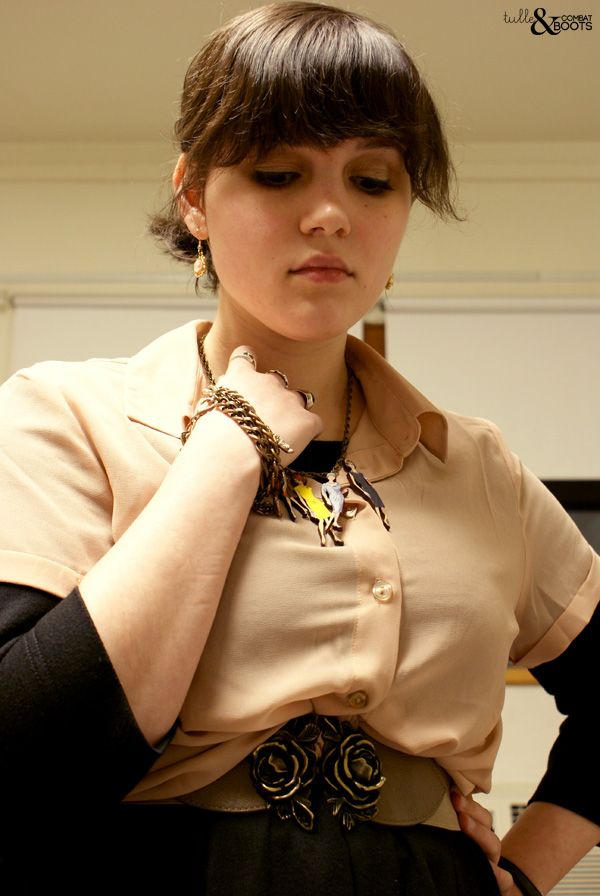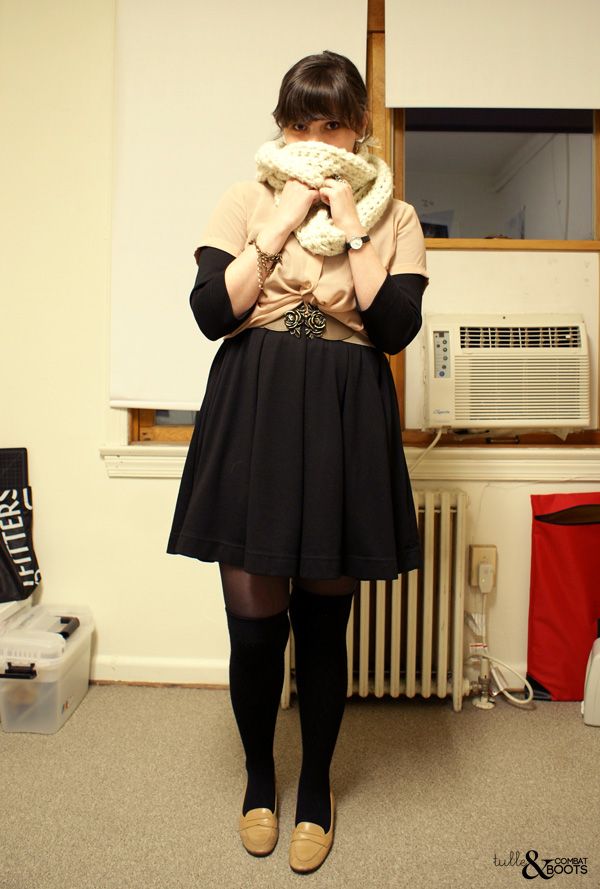 I'm wearing:
Blouse: Forever 21
Dress: H&M
Socks: Gap
Shoes: thrifted
Belt: Oasis
Chain Bracelet: Urban Outfitters
Cameo Earrings: antique
I won't lie, I'm so pleased with how this outfit came out. I officially love mixing black with neutrals. And, bonus, it was super comfortable! And appropriate for work, which is always a plus (but yeah, okay, most of my outfits are acceptable at my new internship).
Sidenote: I lovelovelove these earrings. I found them in an antique store in Old Town Alexandria for $18 (pretty reasonable, if you ask me). As my boyfriend said, I got new shinies and thus was pleased.
Oh, and sidenote #2: both
Mackenzie
& I own this blouse
and
this dress (only she has the dress in cream). I couldn't help thinking of her when wearing both things together!
I'd write more, but I'm exhausted and need to work on thesis stuff before I succumb to my sleepiness.
How was your long weekend?