I survived my first last day of my last semester, and the first day of my new internship! Huzzah! Although I have a cold (blerg), things have been moving right along. I'm really excited about my new internship, and I just had my
only
class of the whole
week
! (I have a Monday night class that doesn't start until next week.) So things are going well. Anyways, outfit post! This is what I wore the Saturday before last, for hanging out with my boyfriend & then going into DC at night with
Hannah
&
Mackenzie
(fun times were had, as always!).
Photos by my boyfriend.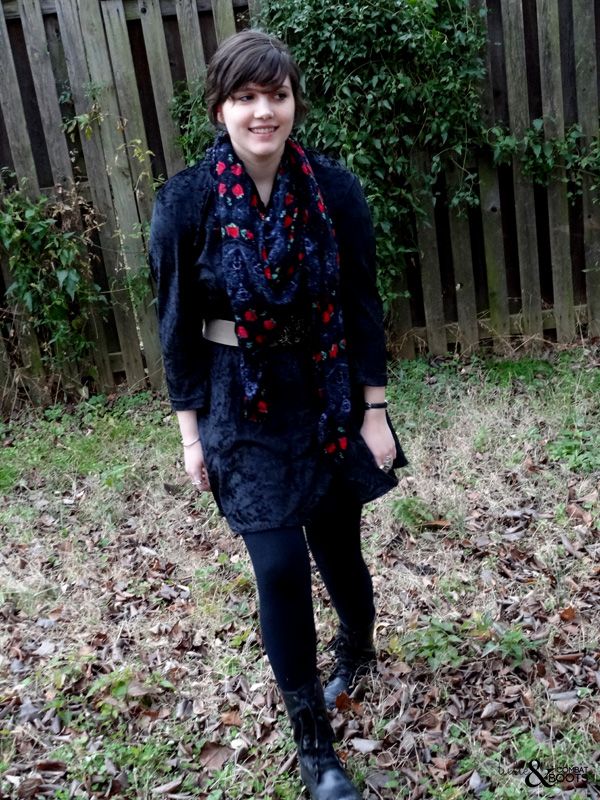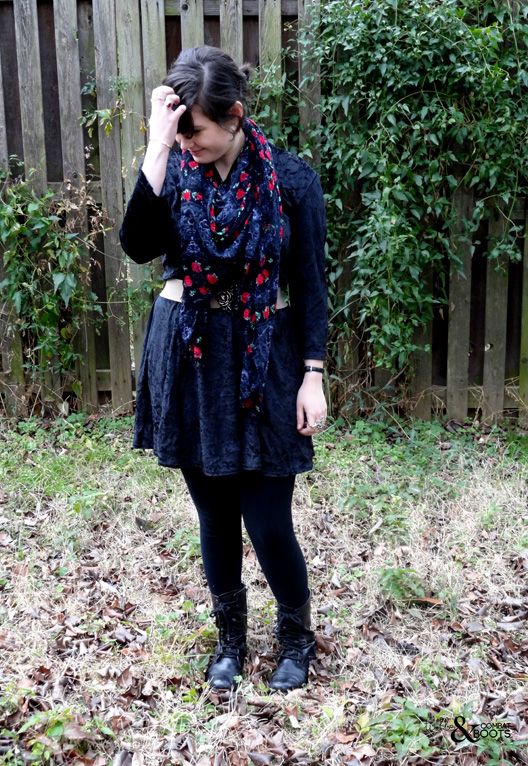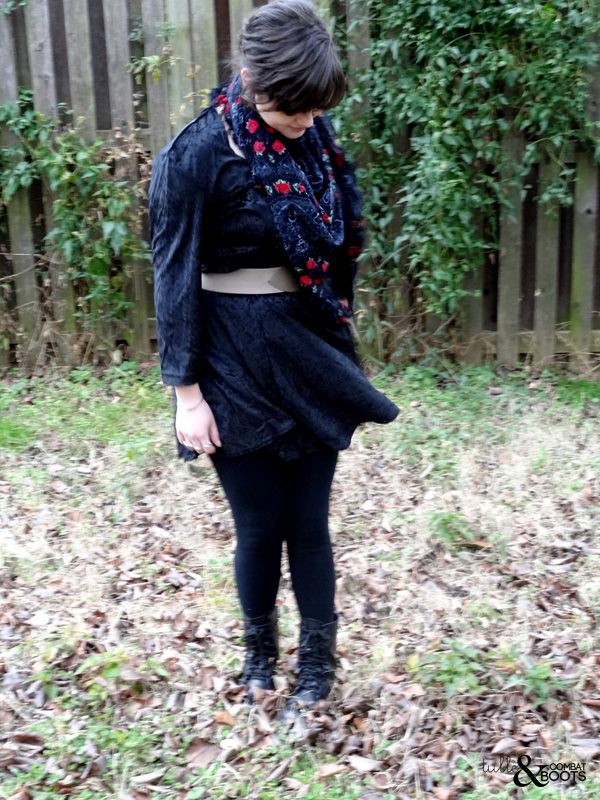 I'm wearing:
Dress: thrifted, altered
Leggings: Old Navy
Boots: shop in Oxford
Scarf: Urban Outfitters
Necklace: antique
Belt: Oasis
I found this dress in the 'vintage' section of the local thrift store, and it screamed nineties. There was an attached choker, which I of course got rid of, along with the shoulderpads. There's still a few more alterations to do, but for now it is much improved. It's super comfortable and I found it right as I was searching for something velvet to add to my wardrobe. And, it has a swishy skirt! Always a plus.
The necklace I got at my favorite antique shop near home, and the owner actually gifted it to me (whenever I make large purchases she always gives me something little as "my present," she's the sweestest). It's on a velvety ribbon, so it went perfectly with the dress.
Now time for me to go crawl into bed with some movies and NyQuil.
Have a great week!