Prepare yourself for ridiculousness. No, really, I am proud of how ridiculous and bright and kind of awesome this outfit is.
Without further ado...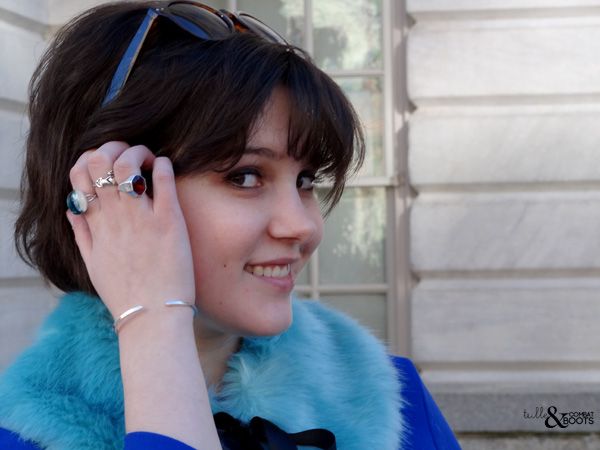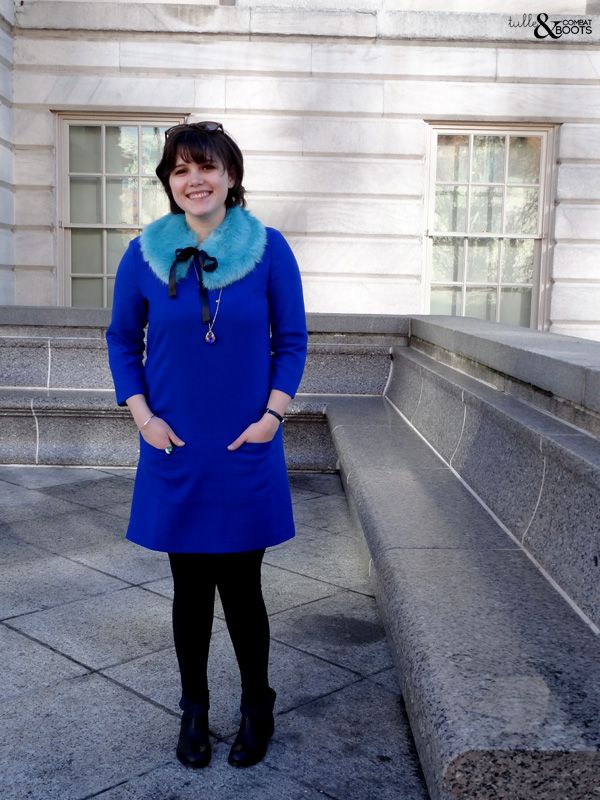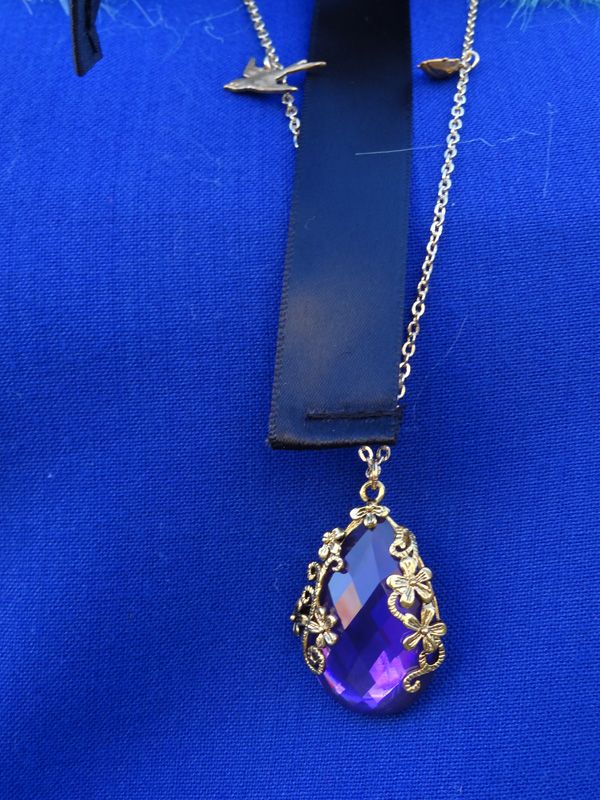 I'm wearing:
Dress: Ann Taylor, gift
Collar: ASOS
Necklace: gift
Boots: Anthropologie, gift
I had begun planning this outfit since I got this dress and I ordered this collar. I love how the jewel tones worked out perfectly: the teal, cobalt, and violet go together quite nicely I think. My friend Katie had originally ordered this necklace for me as a Christmas present for the year before, and it didn't arrive until this past September so it worked out that it was my Christmas present this year! I absolutely love it. And I love how ridiculous the faux fur collar is—the fact that it was on sale sealed the deal. Oh and the boots! Not planned, but they have a teal upper part that adds to the jewel tones (another Christmas present)—I wish I had gotten a better shot of them.
I think I got some weird looks wearing this around the Smithsonian American Art Museum in DC, but it was fun. I decided to go with my red coat because my other coats looked weird with it, and I figured one more color couldn't hurt. I went to the museum with my stepmom and we had a great time wandering out. Their current main exhibit, Multiplicity, is amazing, and I highly recommend going if you're in the area (it's on view until early March). And we got crepes! Deliciousness.
A few photos from the day...
Nutella crepe! / The preamble of the Constitution in license plates
Throne made of tin foil / The courtyard at the museum
Tomorrow is my last day of work! On Tuesday I start my spring semester (my last one ever) and my new internship—I'm really excited about it.
Have a great weekend!