Hello all! It's almost Friday, yay! I'm obviously full of fascinating things to say.
So New Years Eve day my boyfriend went to Occoquan, had a wonderful little lunch at this European bistro and then went to a beer/wine tasting before heading to my parents' for the weekend since we didn't have any NYE plans. It was a fun, low key weekend.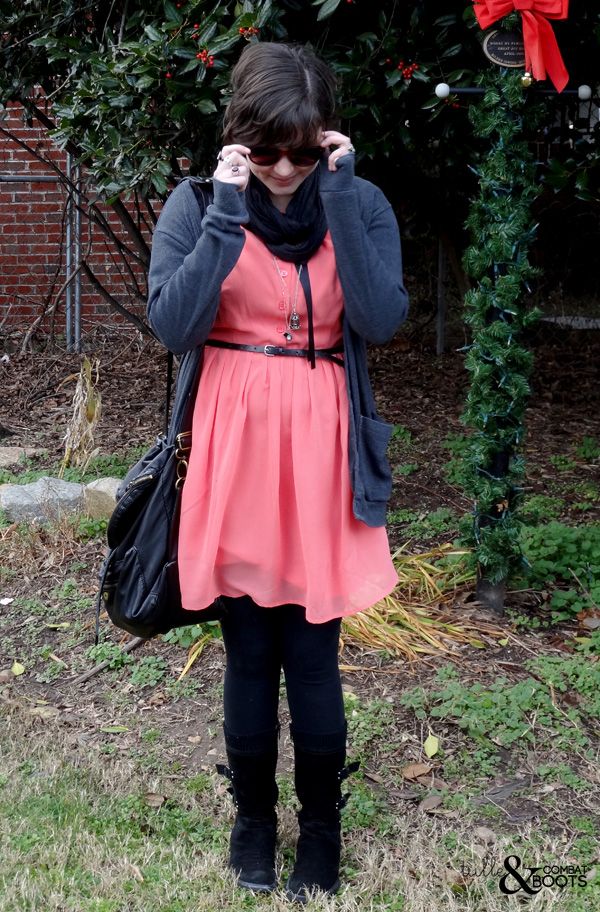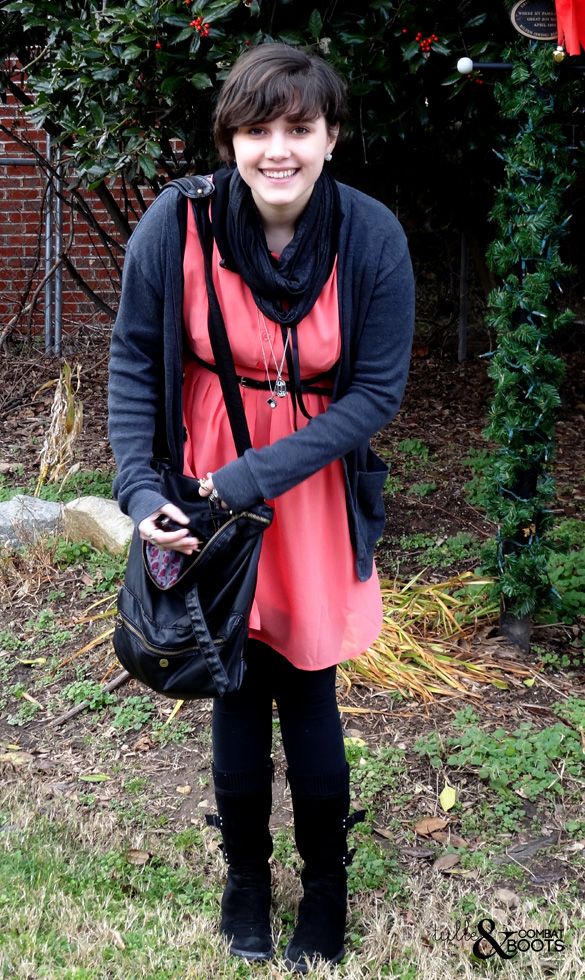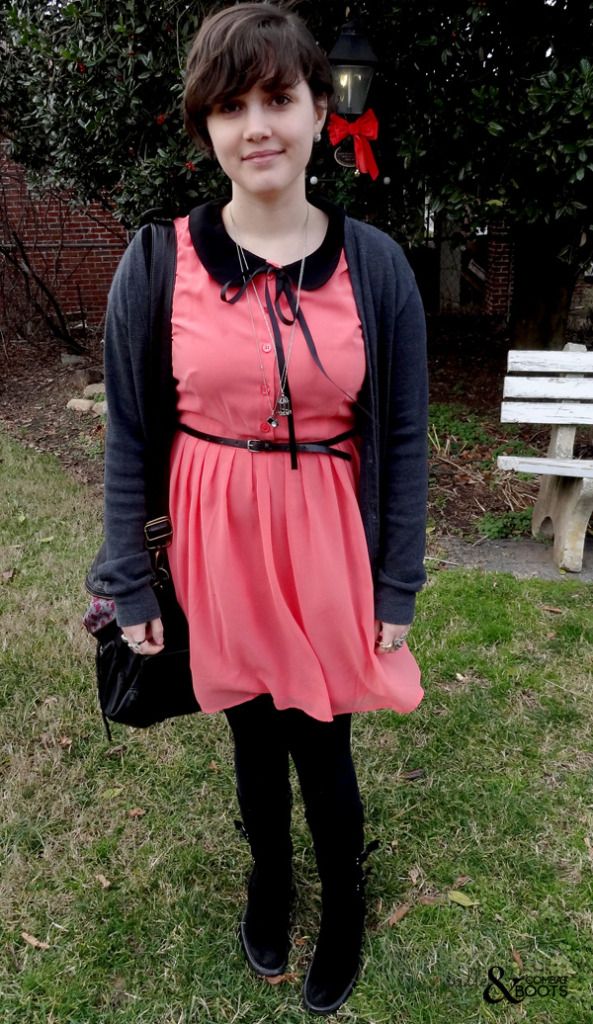 I'm wearing:
Cardigan: American Apparel
Dress: ASOS
Boots: gift
Scarf: Urban Outfitters
Bag: Urban Outfitters
My hair is a little crazy in these photos because it air-dried and I didn't straighten it, so this is my hair naturally! Ridiculousness. And I always love this dress, and I love that I can layer it for winter too.
Anyways, I know I haven't been very talkative lately, apologies!
I'm so excited about tomorrow, I'm working a half day and then my stepmom and I are going to the American Art Museum. We haven't had a museum outing in a while, so I'm looking forward to it.
Have a great Friday!