Is it Friday yet? The two weeks before finals are always the worst, and I'm definitely feeling the stress. But before I go back to studying and working on projects, here's an outfit I wore last week!
Photos by my friend Katie.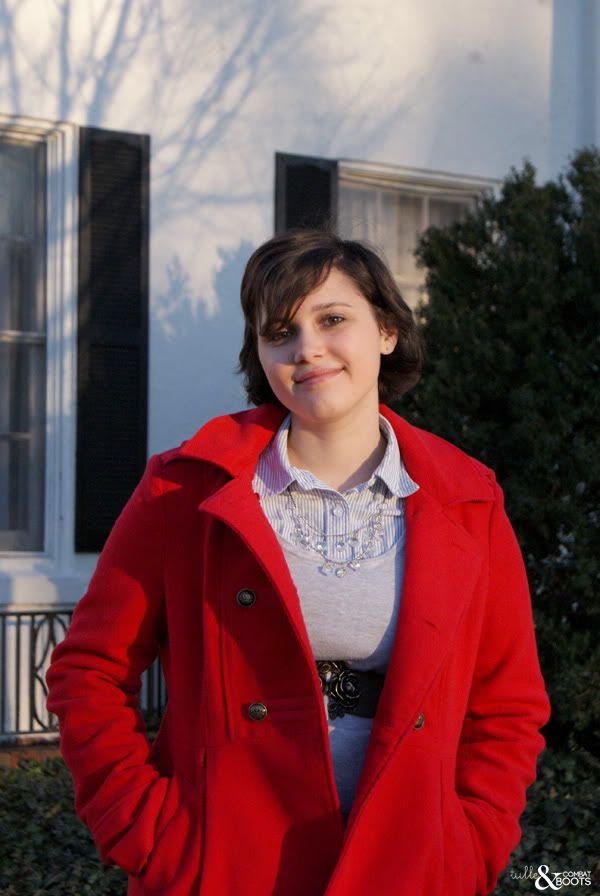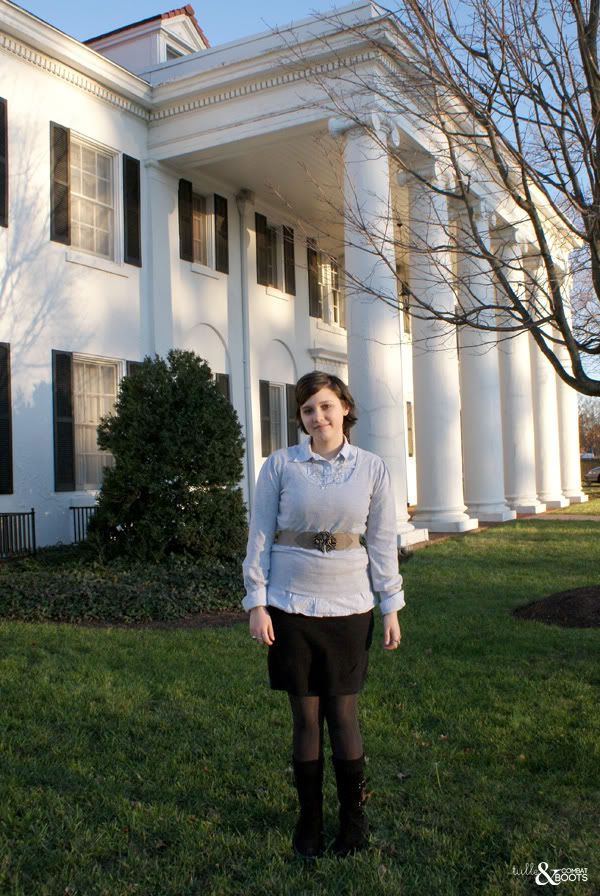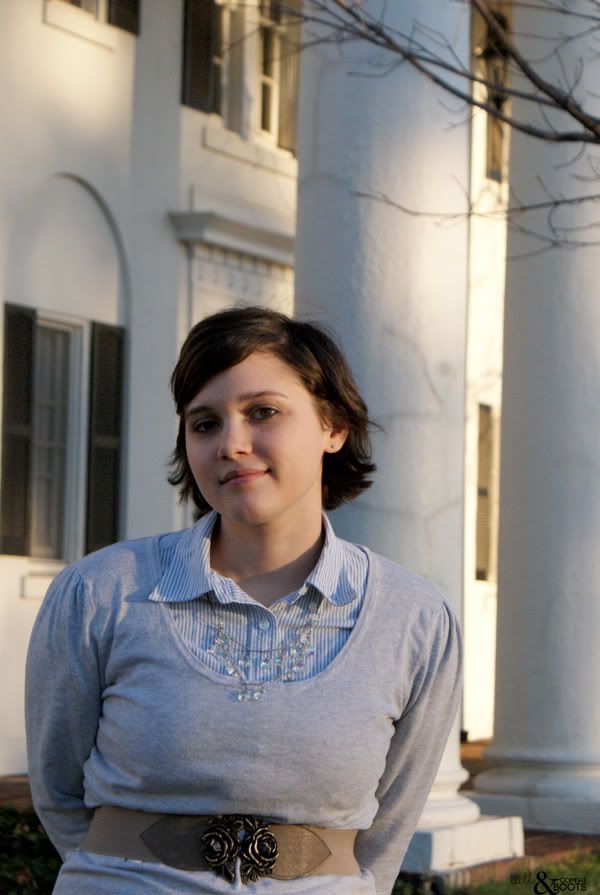 I'm wearing:
Blouse: Land's End
Sweater: Primark
Skirt: American Apparel
Tights: stolen from my mom
Boots: Nordstrom
Necklace: made by me
Belt: Oasis
It kind of weirds me out how I look so different depending on how I style my hair. Or at least, it seems like it to me. My hair is a lot longer than I normally allow it to be, but I rather like it. I'm getting a haircut next week, and I think I'm going to keep it on the longer side, but I'm contemplating going from sideswept bangs to more traditional bangs. What do you guys think? I can't tell if it would look ridiculous on me or not.
Apologies for the short post, but I'm exhausted and stressed because I have a final tomorrow (the week before finals week...go figure) and a huge project due on Friday. Aaah so ready for this semester to be over!
Have a great rest of the week!