Merry almost Christmas (to those who celebrate it)! I can't believe it's almost Christmas already. I also can't believe how much of an absent blogger I have been for the past week—I do apologize! This past week was my first week back at my full time internship/job, and things have been a bit crazy. I did get to hang out with
Hannah
&
Mackenzie
on Monday when we met up for Starbucks & fun craft tiems! Mackenzie wrote a post about it with pictures
here
.
Anyways, here is an outfit I wore the week before last.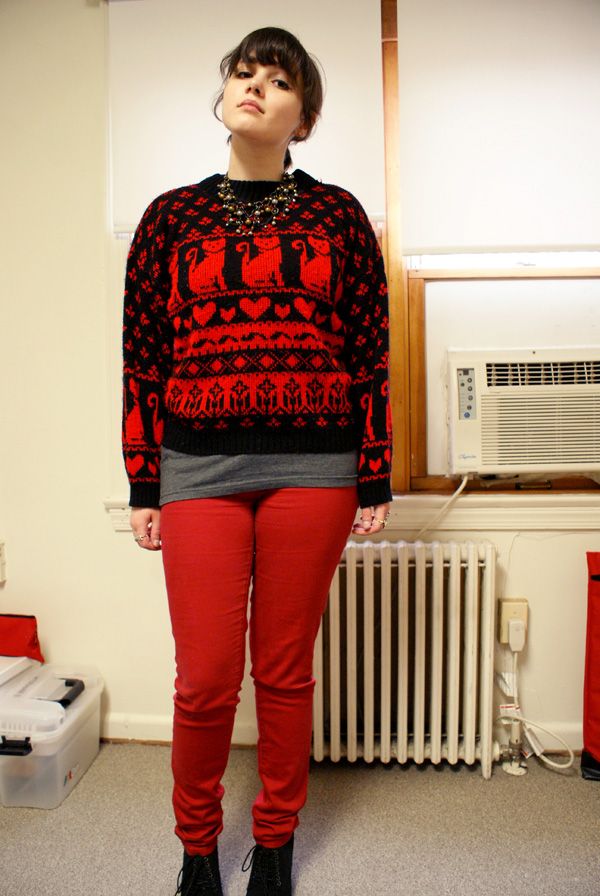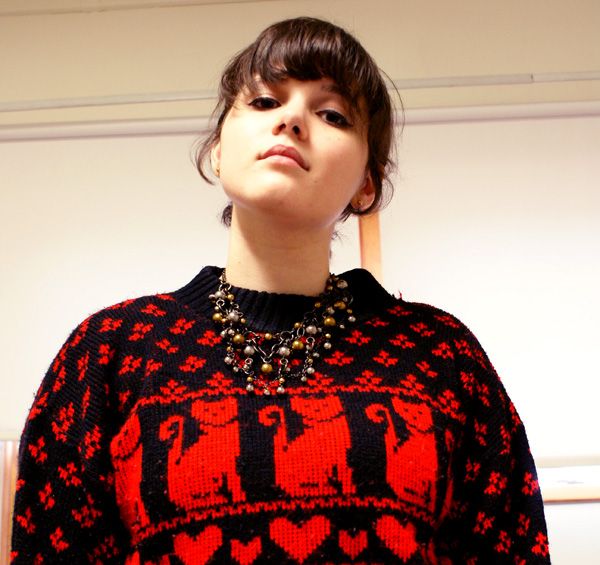 I'm wearing:
Sweater: vintage, gift
Shirt: Old Navy
Jeans: Forever 21
Wedges: Steve Madden / DSW
Necklace: Urban Outfitters
I've been wanting to wear this sweater with my new red jeans with this sweater & these wedges, and here 'tis! I really like how it turned out, I wish I had taken more pictures.
I'm not going to write much tonight since it's Christmas eve and I am still working on presents & such!
Have a wonderful holiday!