Hello lovelies! I hope everyone had a good Thanksgiving holiday! I really wish Monday was included in the Thanksgiving break—I think everyone would appreciate that. I didn't post all weekend because it was a crazy busy weekend—but the awesome kind of crazy busy. And last night I went to a pretty epic concert which you will be hearing (er, reading) about in the near future. I'm still so excited about it.
This is what I wore on Thanksgiving day; my boyfriend came up to my parents' house (I had gone up a couple days before) and made delicious pumpkin pie (he makes the best pie ever!) and we had a great time. And of course I got him to take outfit photos, heh.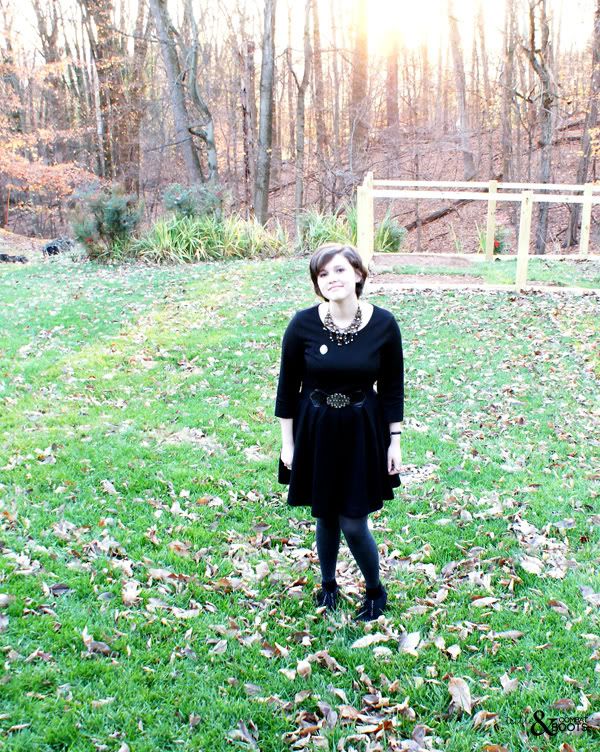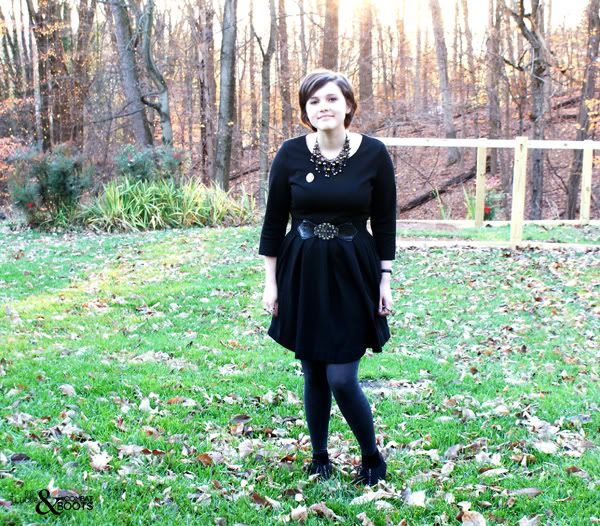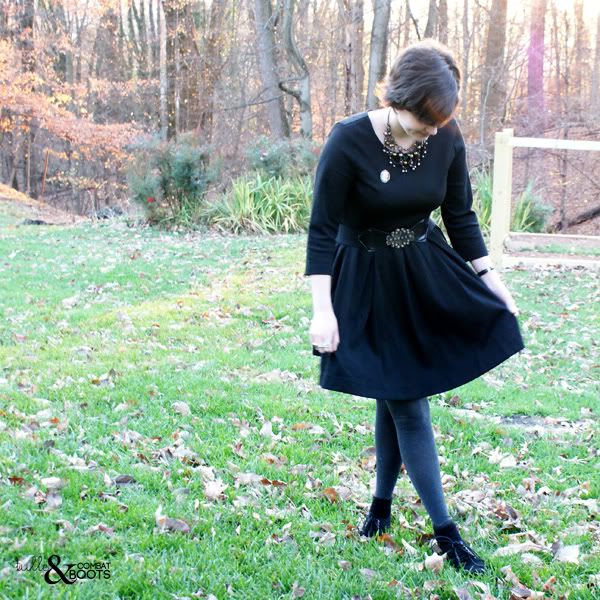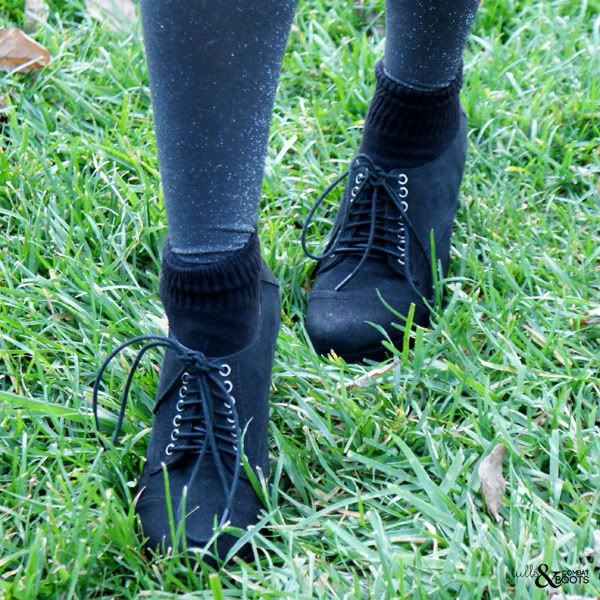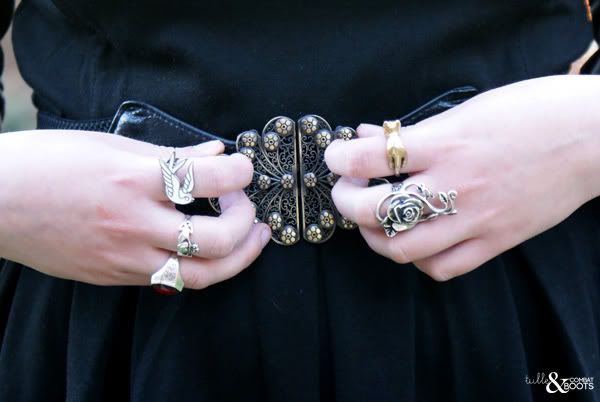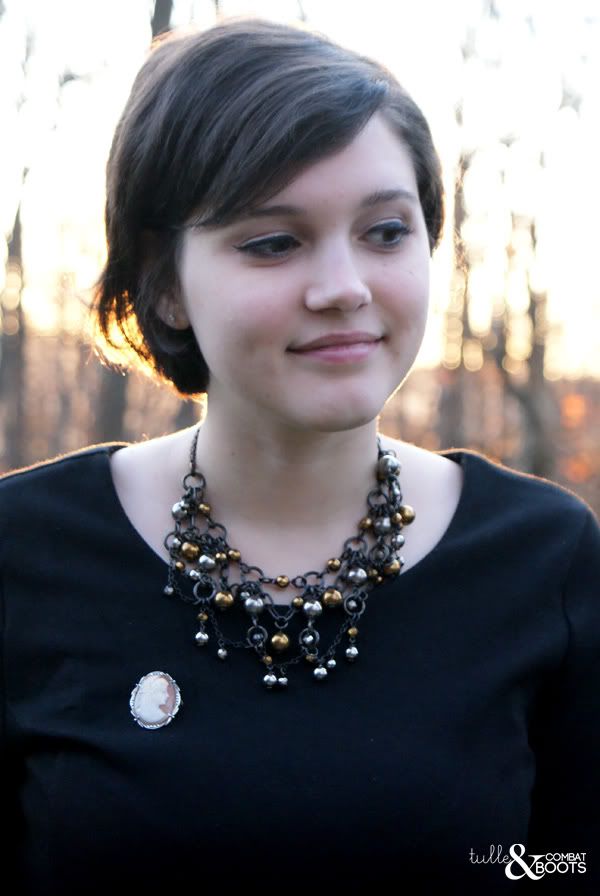 I'm wearing:
Necklace: Urban Outfitters
Cameo brooch: vintage, gift from my mom
Belt: eBay
Dress: H&M
Tights: Gap
Shoes: Madden Girl / DSW
Makeup: Almay (eyeliner), Urban Decay (shadows)
I got this lovely dress when
Mackenzie
& I went shopping—and she got the same dress in cream! You can see how she styled it
here
(it looks lovely on her!). When I got home on Tuesday by mom surprised me with this gorgeous vintage cameo brooch. It's so unique and detailed, I love it! My mom knows my taste so well. These photos make me realize how long my hair is getting—this is the longest it's been in a very long time and I love it.
Before I go back to the world of designing for my studio class and the ridiculousness (not the good kind) that is this week, here are a few shots from the past few days:
One of my silly cats.
Gorgeous day on the back deck.
Fancy mocha at a little coffee shop.
My boyfriend making pie.
Did anyone score some good stuff for Black Friday and/or Cyber Monday? I bought a few things for some friends, but I've been good so far!
Have a great week!