Happy Mondaaaaay! Okay, so, I'm cheating a little. I wore this outfit & took these pictures last Friday. But it's still red! And I wore the same jacket & boots today, just a different dress (
this one
, actually). Don't sue me.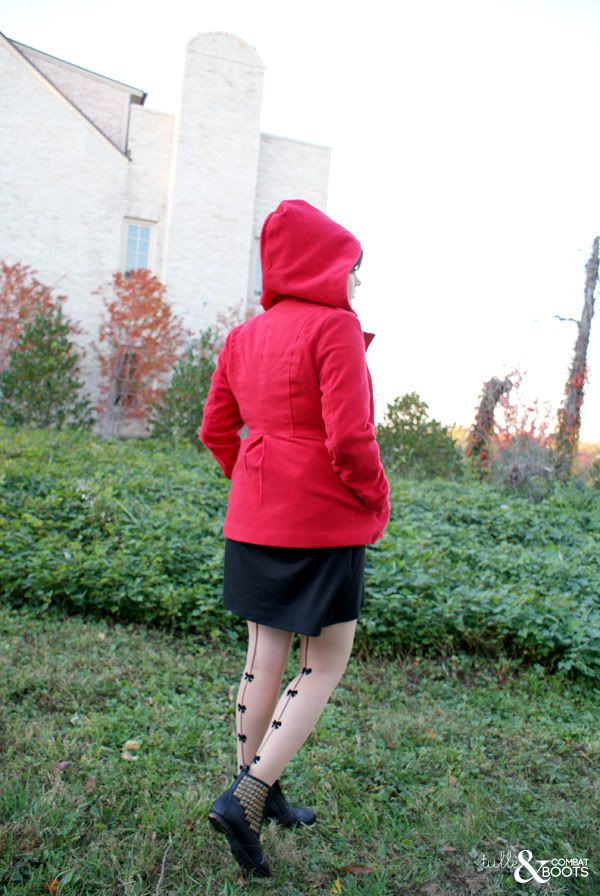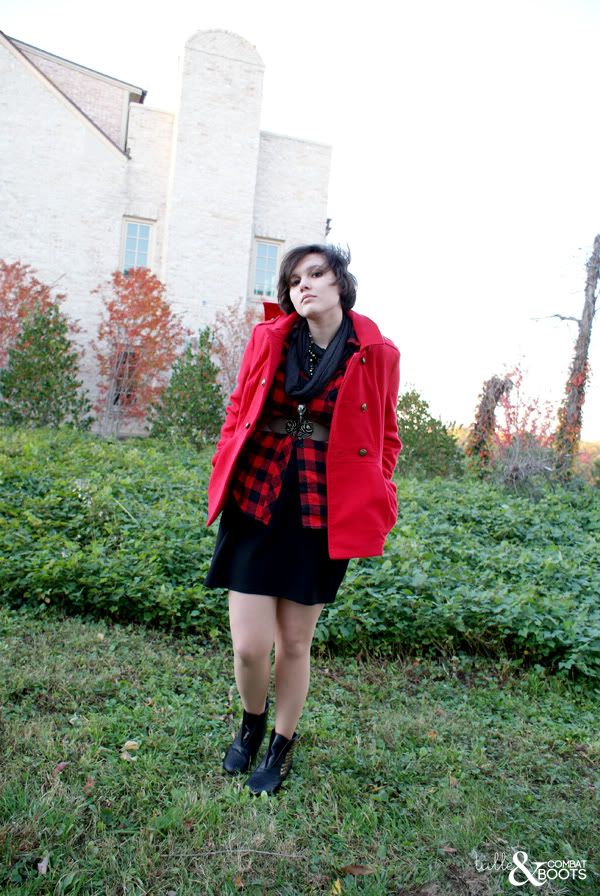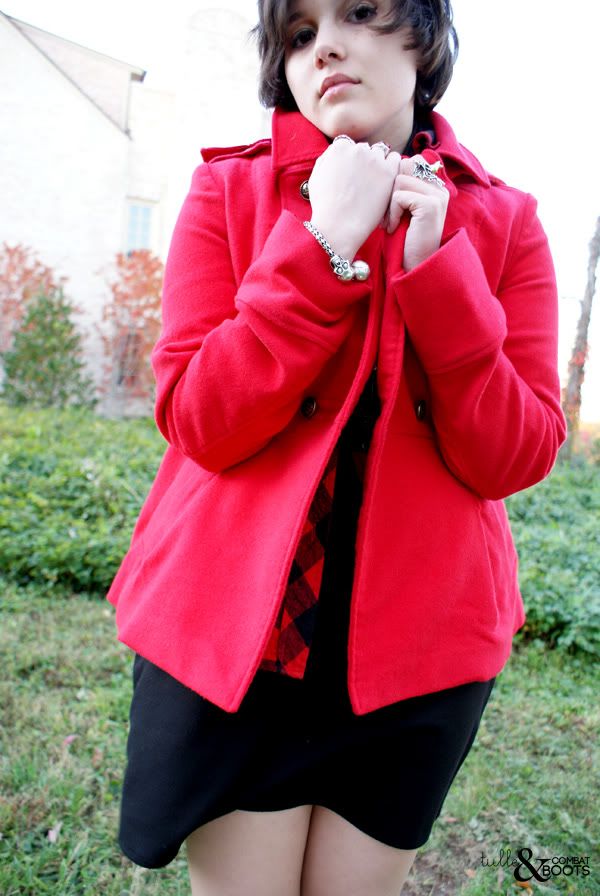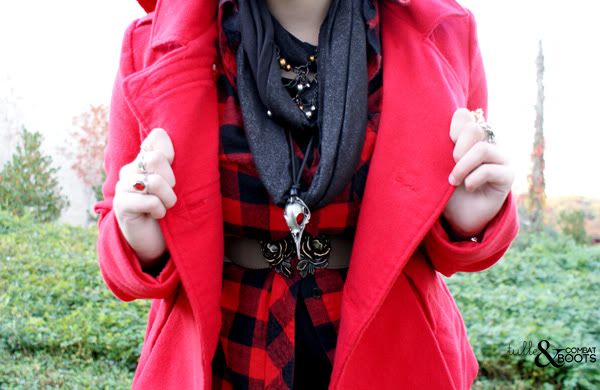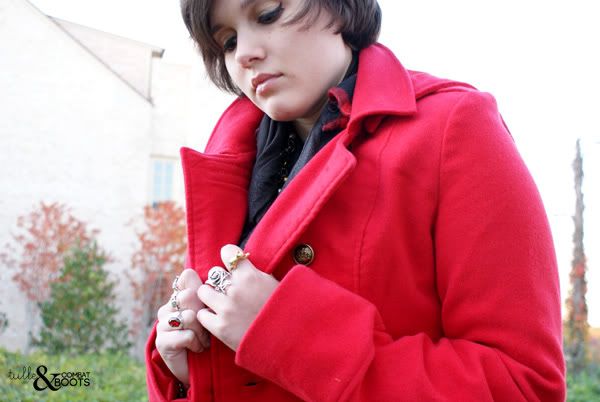 I'm wearing:
Shirt: BDG / Urban Outfitters
Dress: made by me
Belt: Oasis
Tights: Topshop
Scarf: Urban Outfitters
Necklaces: Urban Outfitters, Mayhem Fest vendor
I'm actually really pleased with how these pictures came out. I took them by myself, and it was really cold and windy out but I actually had fun taking these.
Red is making a comeback as my favorite color (although it really never left). Also, how badass is that skull bracelet? I love it sooo much. As soon as I saw it at
Pretty People
, I knew I had to have it. Oh, and I'm totally obsessed with pairing these tights & this jacket & this dress together. I have a problem.
Let me know if you're participating in the Color Wheel Challenge!