Happy Monday! ...At this point I kind of feel like that's an oxymoron. Right? Thought so.
Now, outfit photo catch up time!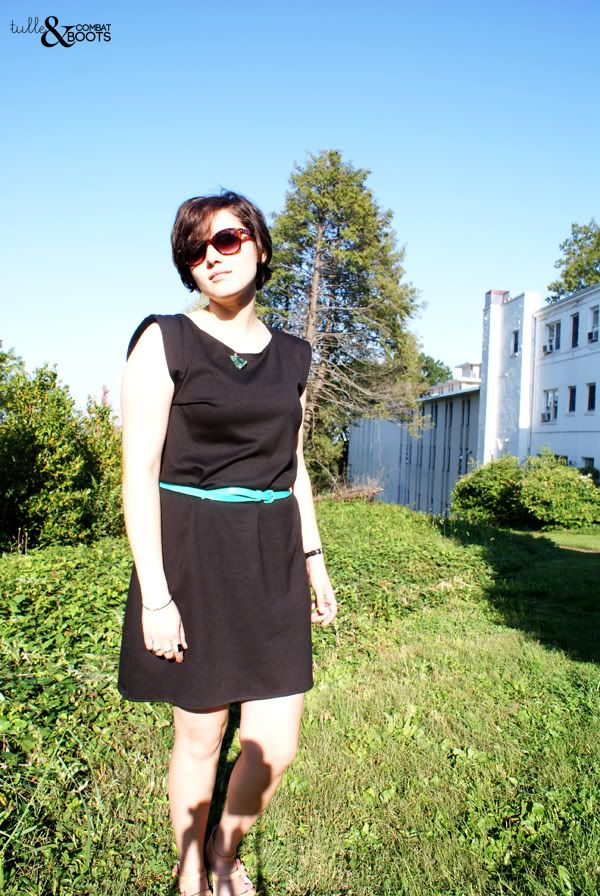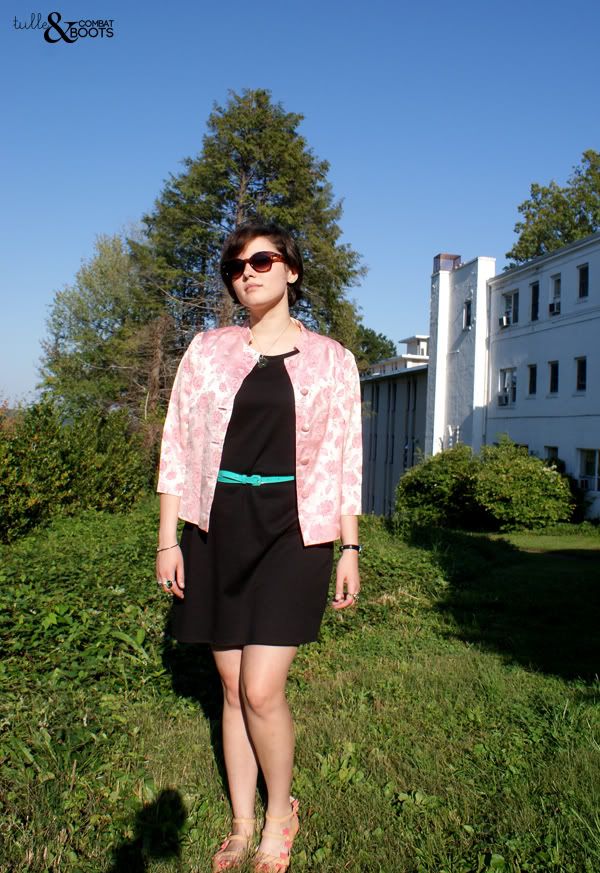 I'm wearing:
Jacket: Vintage via Annie Creamcheese
Dress: made by me
Belt: Old Navy (I think)
Shoes: Shelly's of London
Necklace: gift
Sunglasses: H&M
As you can see, I did my first jumping picture! I'm rather pleased with how it turned out, although I can't help thinking that I look silly. It was so bright out when I took these photos that, as you can see, my tripod is casting a shadow on my leg. Not cool, tripod, not cool. And since both these shoes and this jacket are often filed under "things I love but don't wear enough," I figured I'd wear them at the same time!
Oh and before I forget: I just found out that
DewdropDC
is hosting a swap and pop-up shop on Saturday, November 12th in Dupont Circle!
More info here
for those interested.
So, does anyone have any plans for the week?