Happy Halloween, my lovely followers! I hope you're all having a fun & safe halloween!
These photos were of my outfit/costume for my college's big Halloween event, Halloweenfest, where we decorate the dorms and all the clubs come up with activities for underprivileged neighborhood children, so they can come go through the "haunted houses" and get candy and do fun things. It's a lot of fun, even for us college students, haha. So this year I decided to be steampunk—and I didn't even have to buy any extra costume additions!
Photos by my friend Katie.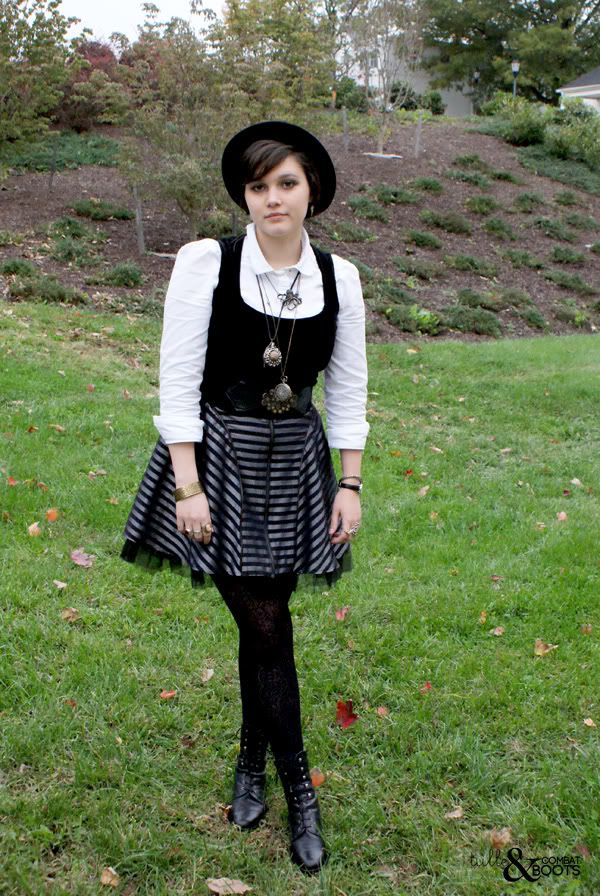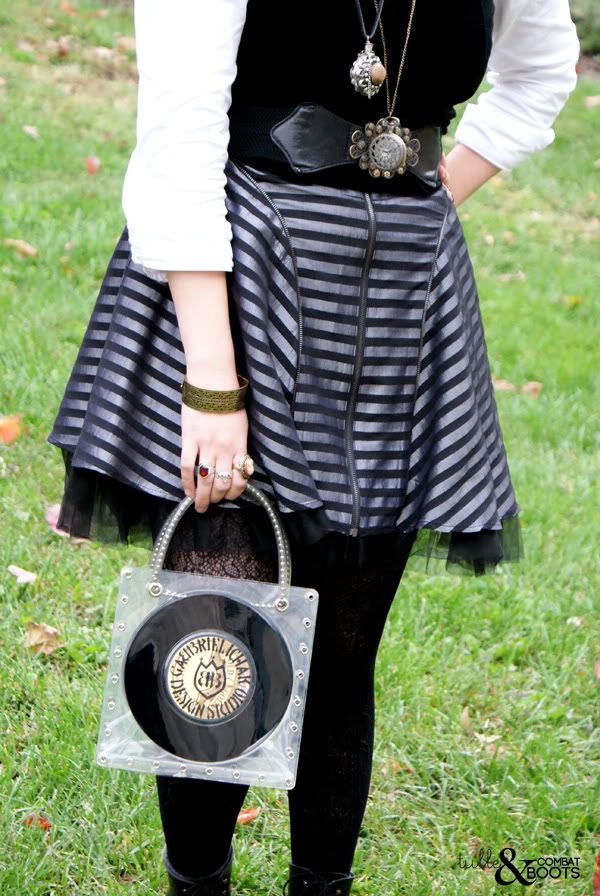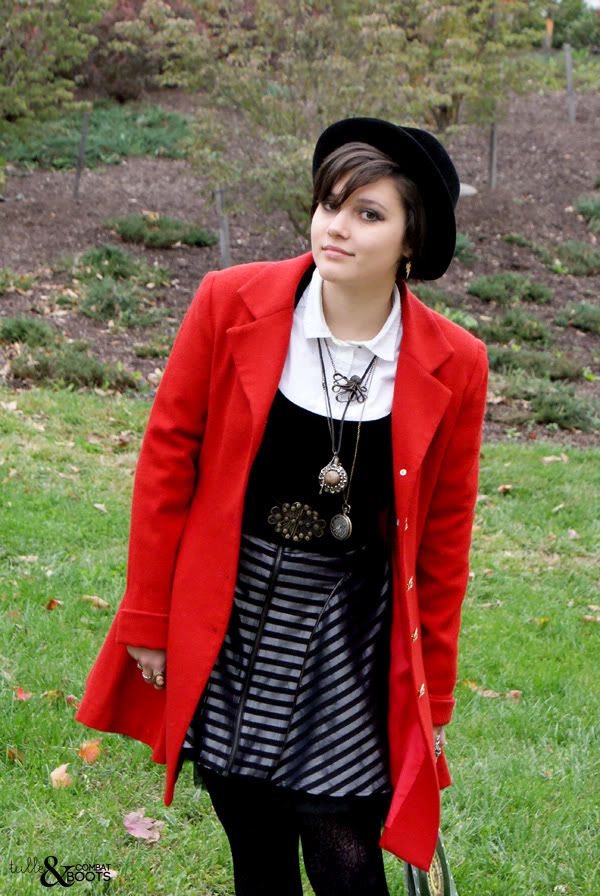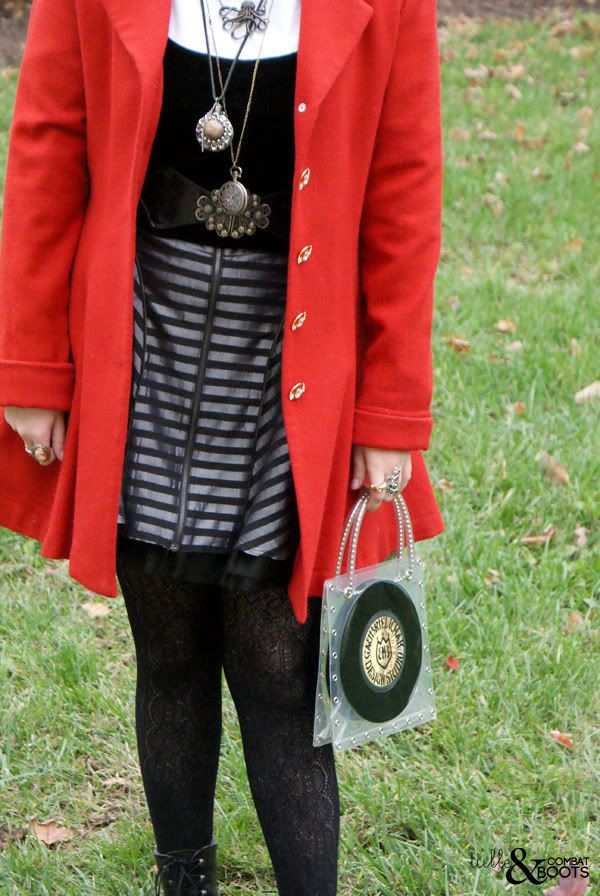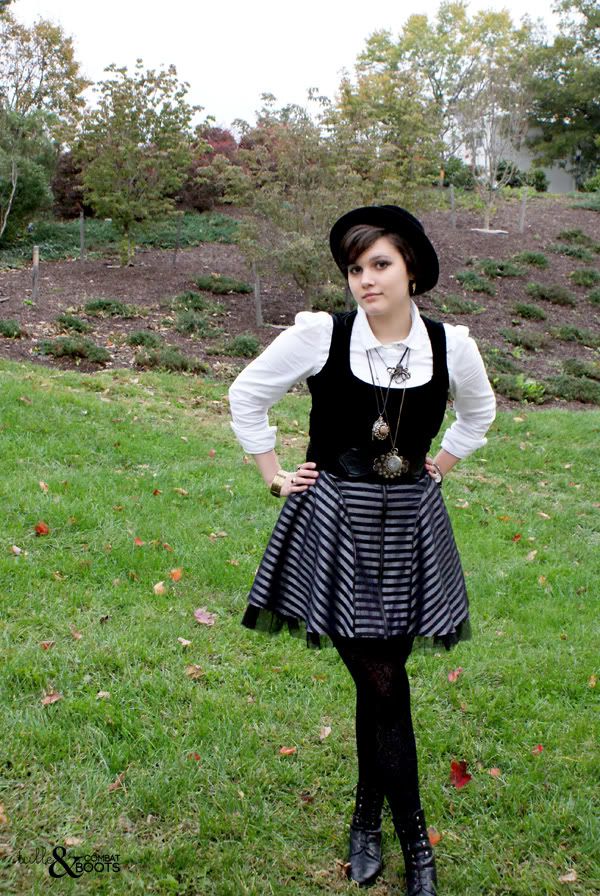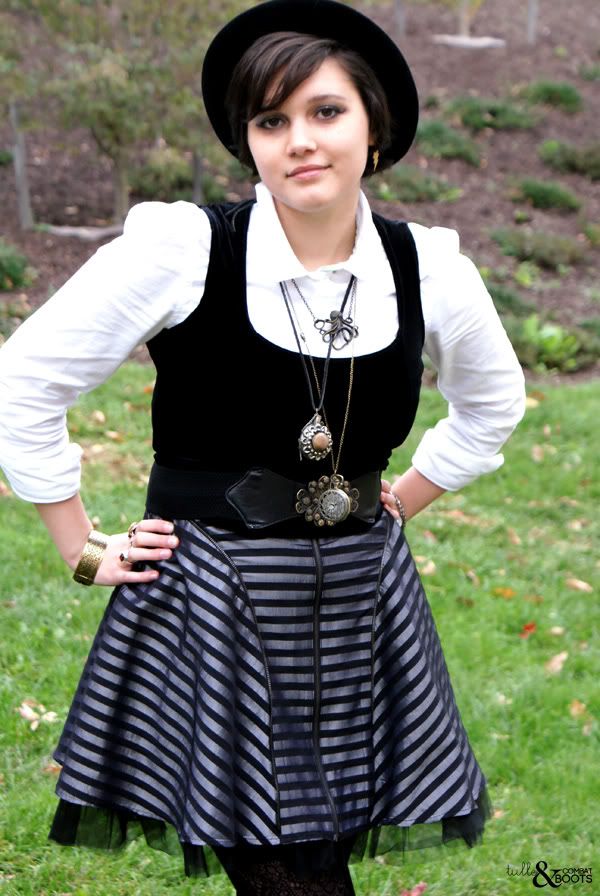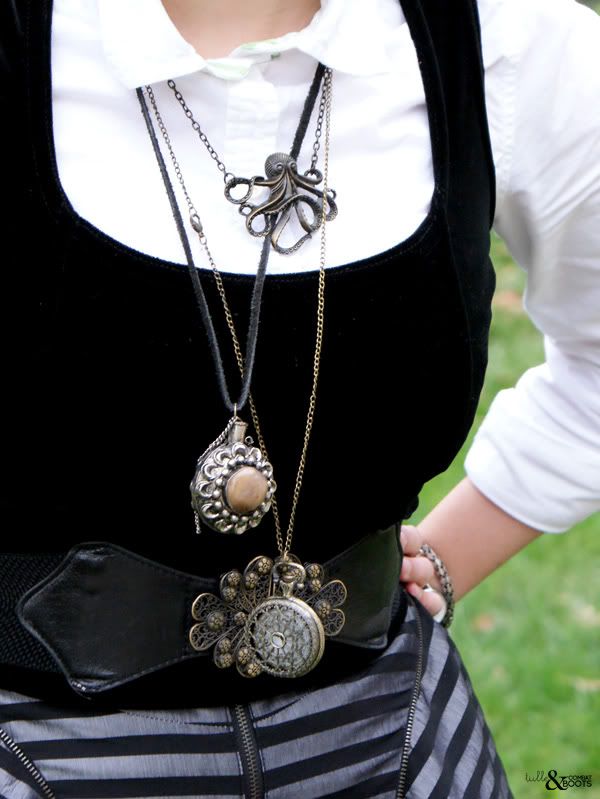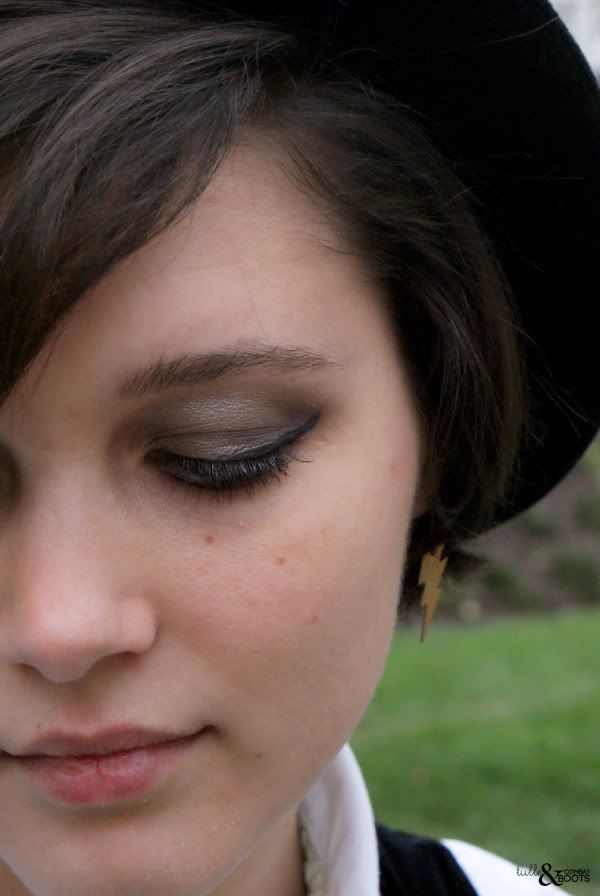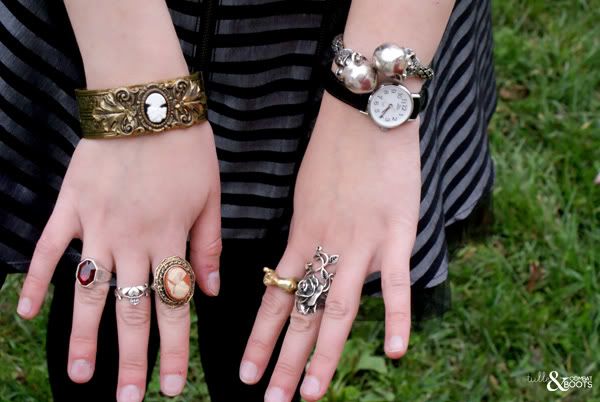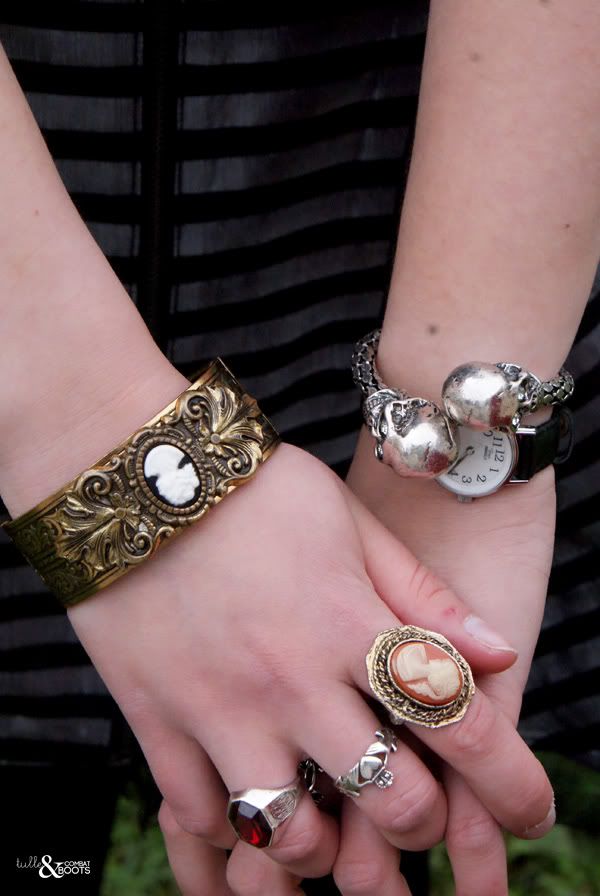 I'm wearing:
Coat: vintage, thrifted ($5!)
Dress (worn as skirt): Forever 21 (Twist collection)
Corset/vest: thrifted ($2.50)
Shirt: Old Navy
Tights: Urban Outfitters
Boots: vintage
Belt: ebay
Bag: gift (originally from London)
Necklaces (top to bottom): Annie Creamcheese, antique, Camden market
Makeup: Almay liner & Urban Decay shadows
Not gonna lie, I'd probably wear a toned down version of this outfit on a regular day. I'm really proud of how everything came together so well. I decided to enter these photos/this outfit into both the Chictopia & Lookbook DIY Halloween costume competitions, so please vote for me!
Also, can we talk about how I scored this awesome coat for $5?! I'm still amazed. I looove the buttons, they're so retro!
What did you dress up as for Halloween?