Okay, so I'm basically the worst blogger ever. No posts for a week? Fail. I had fall break this past weekend and the beginning of the week, which totally threw me off. I'm constantly buried under a pile of school work, and I'm not exaggerating in the slightest when I say that. But I do have a few outfit photos stockpiled, so I'll be trying to post those and new ones more often! But, um, is it May yet? Because I'm definitely ready to graduate.
Anyways, I wore this outfit last Friday when I went into DC to go to the National Gallery of Art and the Hirshhorn Museum to see the new Andy Warhol exhibits (I had to go for a class, but I wanted to go anyways!). I was really impressed with the NGA exhibit,
Warhol: Headlines
—it was a lot more extensive than I was expected, and featured a variety of work. It even spanned two levels of part of the building! If you're in the area, I highly recommend it. The Hirshhorn exhibit,
Shadows
, was beautiful but did not have a lot of depth. Outfit wise, I went more casual and added a twist of fancy/professional with my tweed blazer. It ended up being so nice out that I didn't really need the blazer, but I kind of have this fear of being cold so yeah.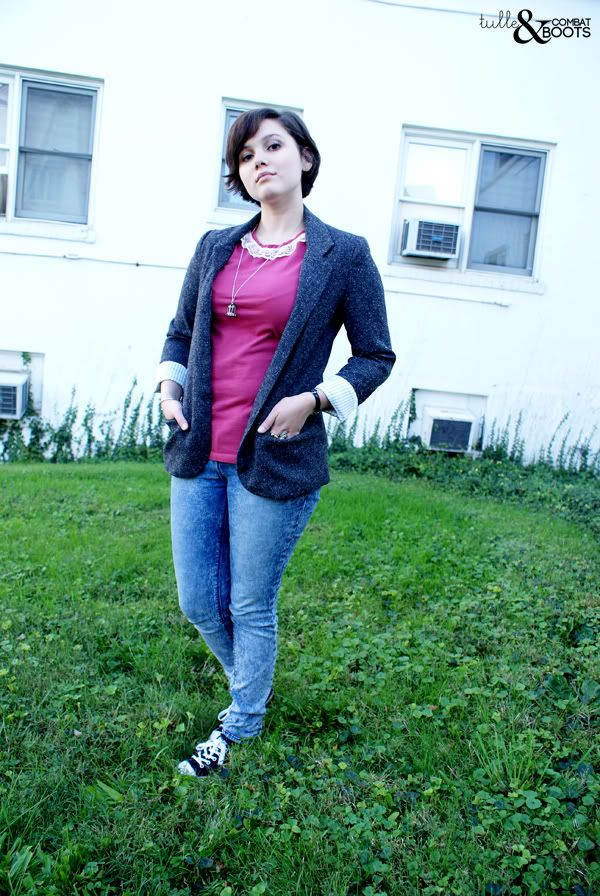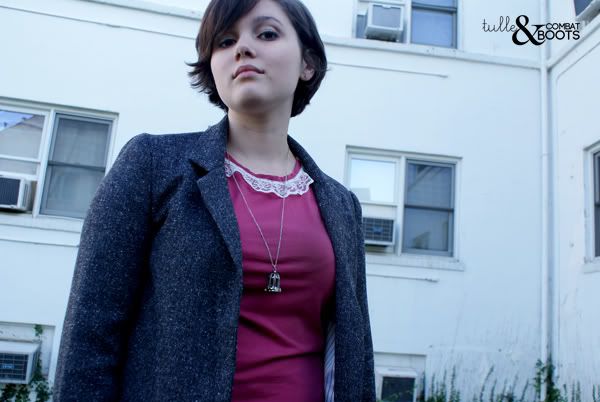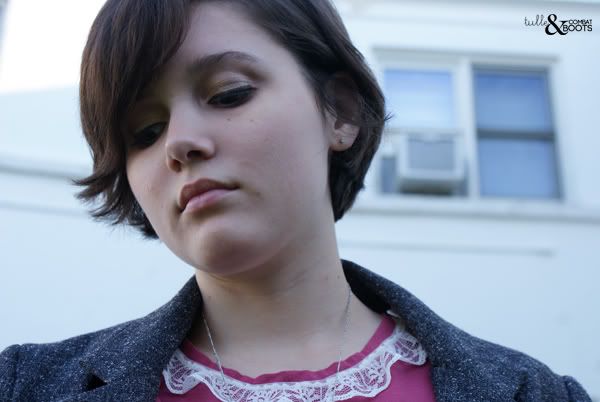 I'm wearing:
Blazer: Urban Outfitters
T-shirt: Nordstroms, years ago, lace trim added by me
Jeans: BDG / Urban Outfitters
Shoes: Converse
Necklace: Pretty People Vintage
Makeup: Urban Decay, Almay
Oh, so about my shirt: I had this colored t-shirt I hardly ever wore, and I had lace trim I had gotten for $1 at AC Moore, so I decided to put the two together! I'm pretty pleased with how it came out. What do you guys think?
Have a great weekend!