It's almost Friday, huzzah! I'm currently finishing up a big graphic design project that's due tomorrow—I'll be happy when it's done with! So far I'm pretty pleased with it. Aaaand I finally got my portfolio site up and running. I think it's been a pretty productive week so far.
Photos by my friend Katie.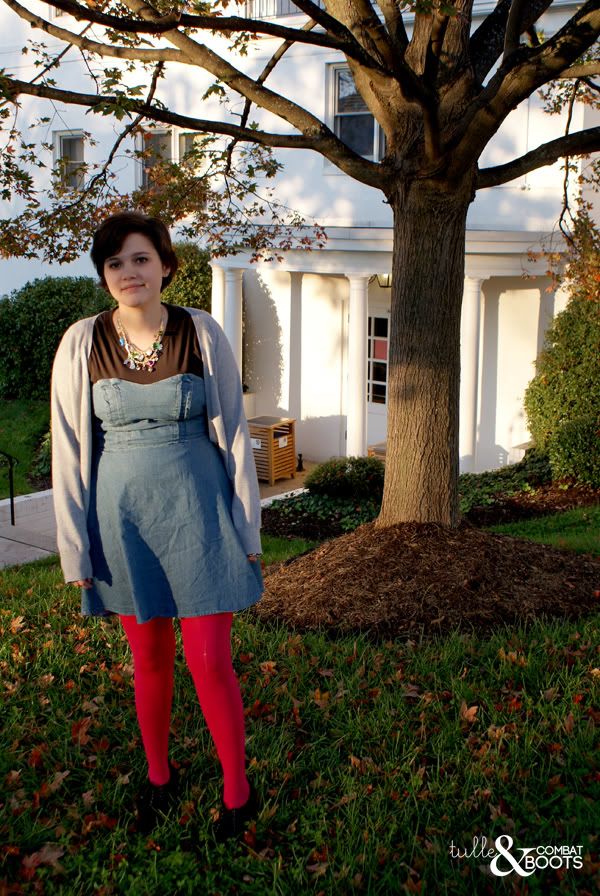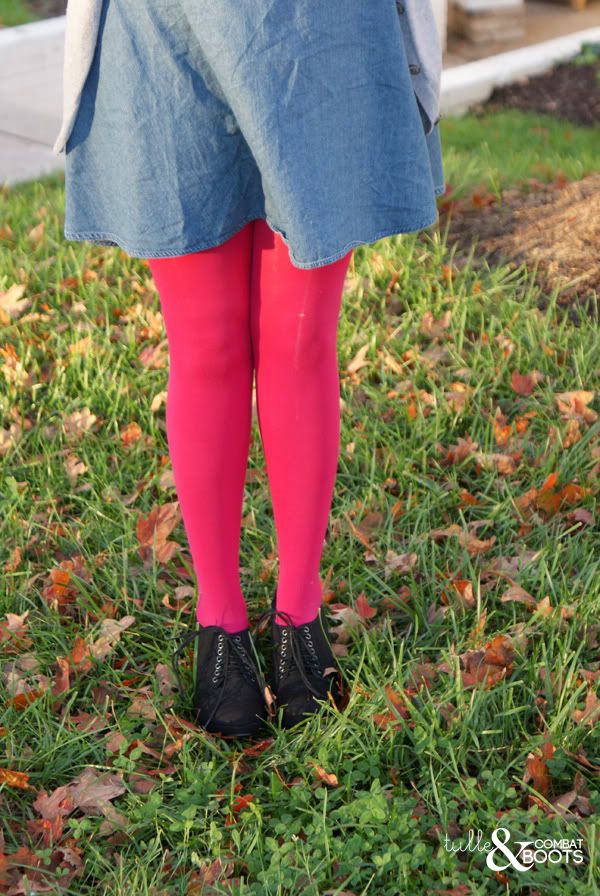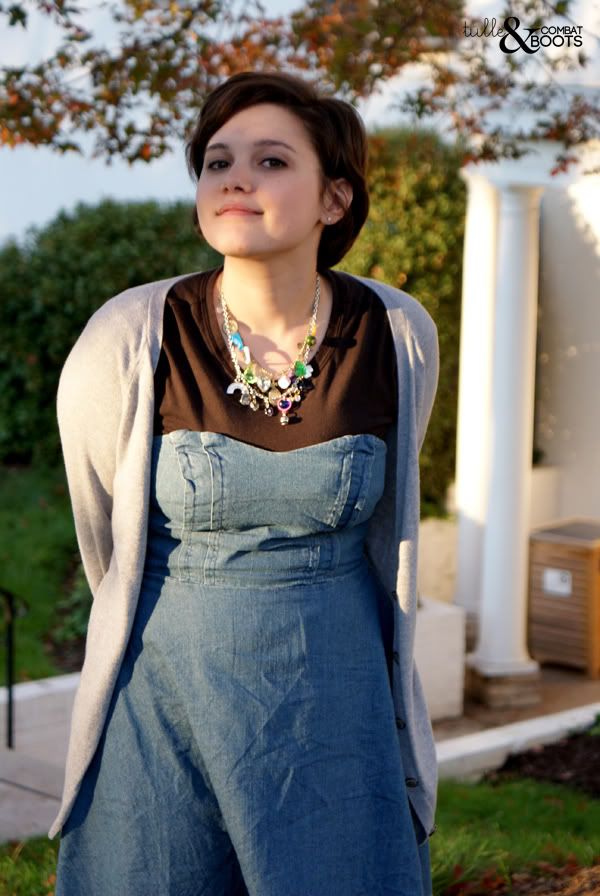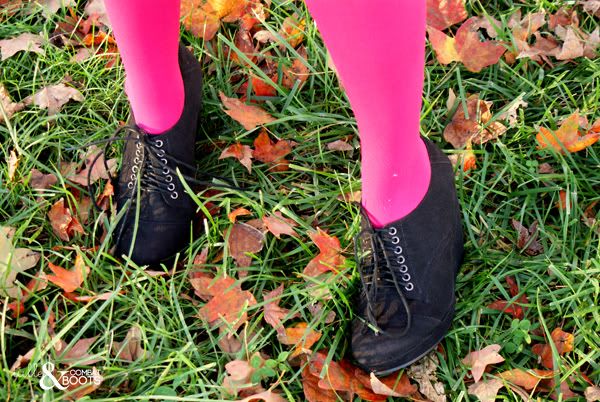 I'm wearing:
Sweater: Old Navy
T-shirt: erm, Nordstrom possibly?
Dres: Urban Outfitters
Tights: H&M
Shoes: Madden Girl / DSW
Necklaces: Urban Outfitters, made by me
I will neither confirm nor deny that I was flapping my wings like a bird in the wind when that last photo was taken....
Okay, so let me tell you about these shoes. I went to DSW to peruse the clearance section (I'm rather broke, don't judge me), and after unsuccessfully trying on a few pairs I saw these on a top shelf. I tried them on, and they fit perfectly—and I could walk in them! I thought they were about $35, which wasn't too bad. When I went to go pay for them, I realized they were in the wrong box (Madden Girl shoes in a Guess box), and thus the price was different. After much running around on the part of the wonderful staff, the cashier told me the final price: $3.50. Three dollars and fifty cents! I had a $10 off coupon, which helped. But I nearly died of happiness. BRAND NEW MADDEN GIRL WEDGES FOR $3.50! And they're exactly the kind of shoes I've been looking for for months. Anyways, I'm still crazy excited about these shoes.
Moral of the story? Never neglect the clearance section!