Is it Monday again? Already? Things are going way too fast lately, I can't believe it's already almost November. Weird. Anyways, have some outfit photos!
Photos by my friend Katie.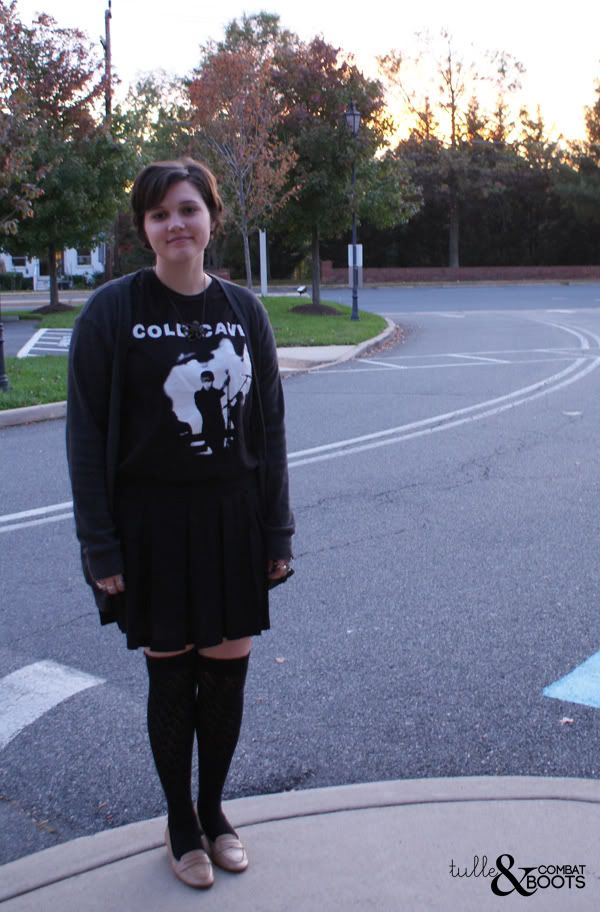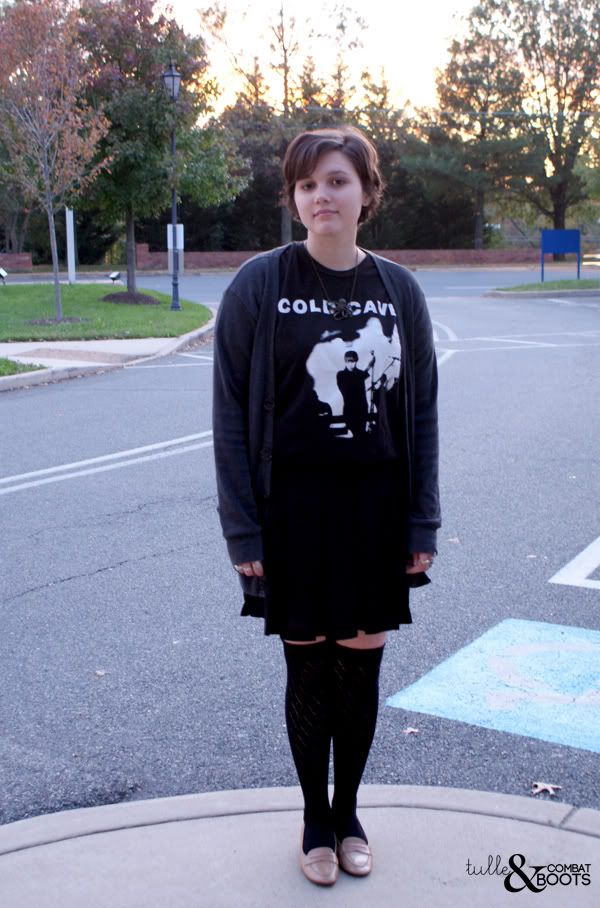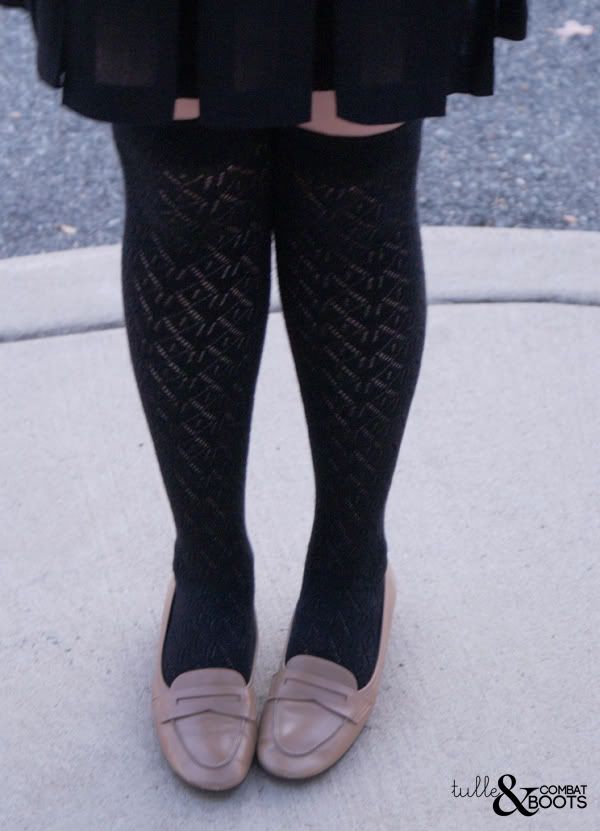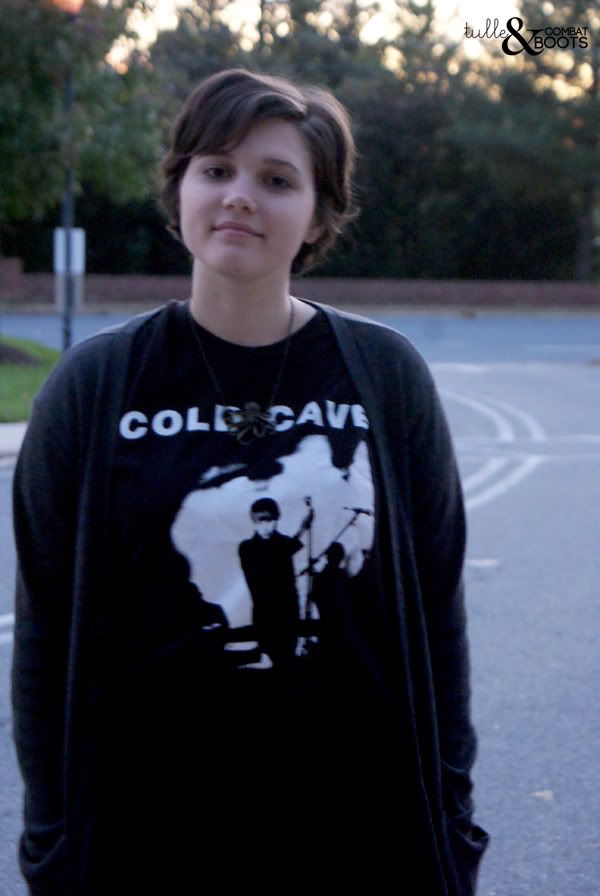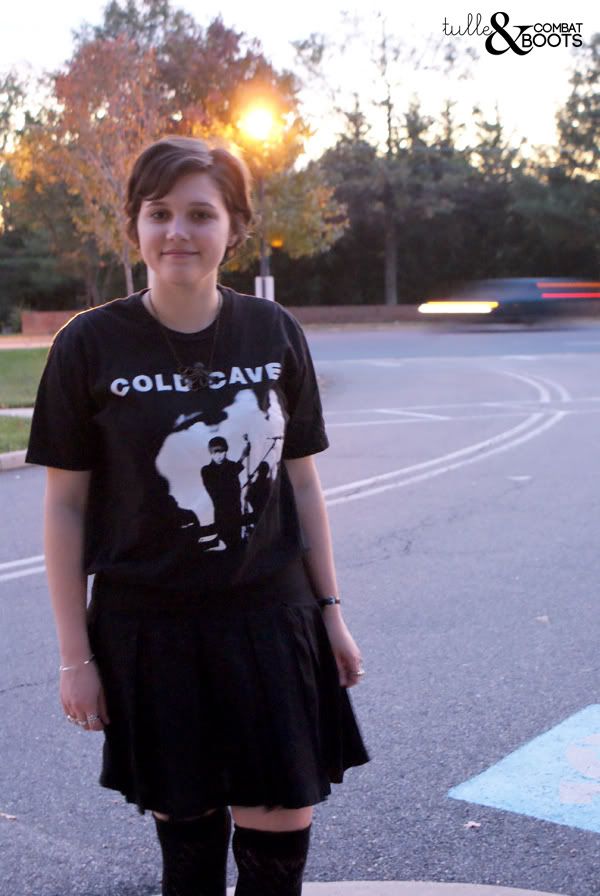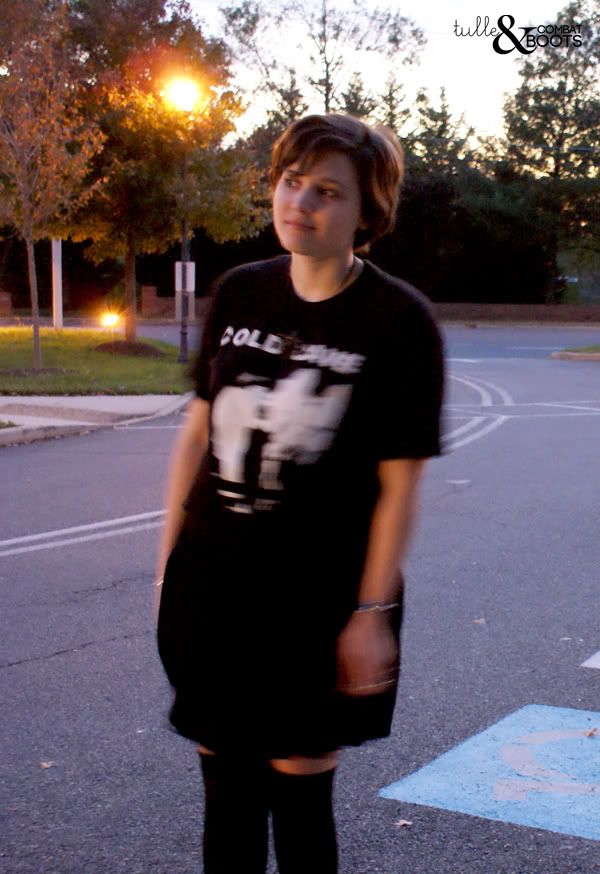 I'm wearing:
T-shirt: gift
Sweater: American Apparel
Skirt: Old Navy
Socks: Gap
Shoes: thrifted
Necklace: Annie Creamcheese
I don't know why, but when we were taking these photos I was actually having trouble posing. Not that I'm all that great at posing in the first place, but I was consciously having issues with it. I think also the angles in these make my face look weird. But, that could just be me. I looooove this skirt: simple, black, and pleated! But not the kind of pleats that make your hips look huge. And I got it on sale! Awesomeness. I'm excited to experiment with this skirt, and the skirt/knee highs combination. It's so funny, I hated wearing skirts & knee highs in high school (I had to wear a uniform) and now I love it.
Also, I was so shocked when a couple of my friends complimented me on my old lady loafers I got at the thrift store. They are definitely growing on me. What do you think of the loafers trend?
Have a great week!