Happy October (four days late)! This is probably my busiest month this semester, so apologies in advance if posts are lacking and/or sporadic. But it's going to be a fun month, I have so many things planned! School events, friends visiting, and of course mini adventures with my boyfriend (that sounds so corny, but let's ignore that fact).
Now, an outfit from September I never got around to posting!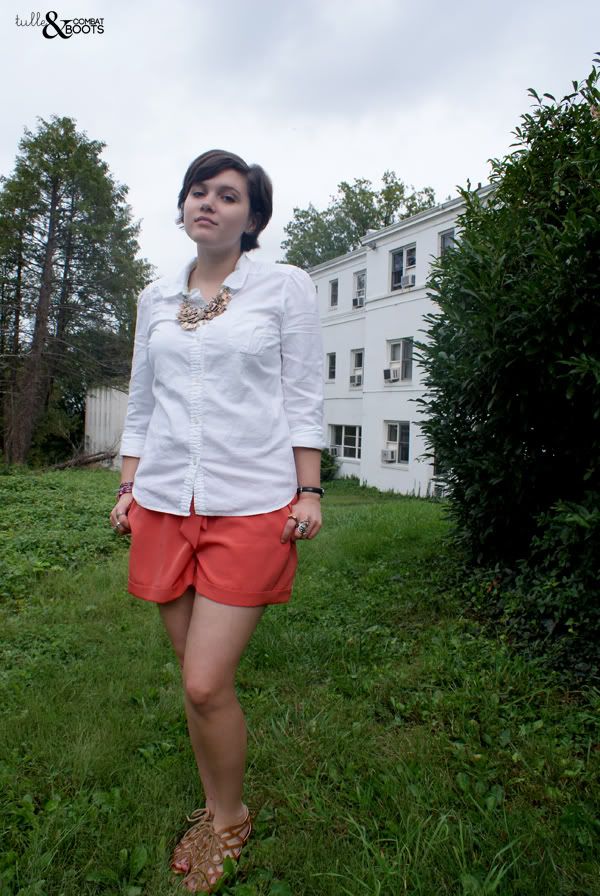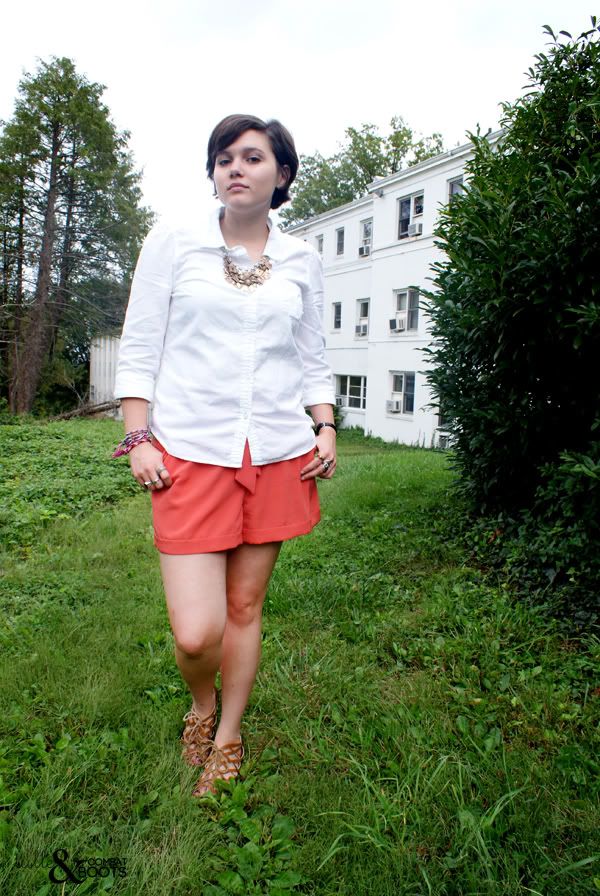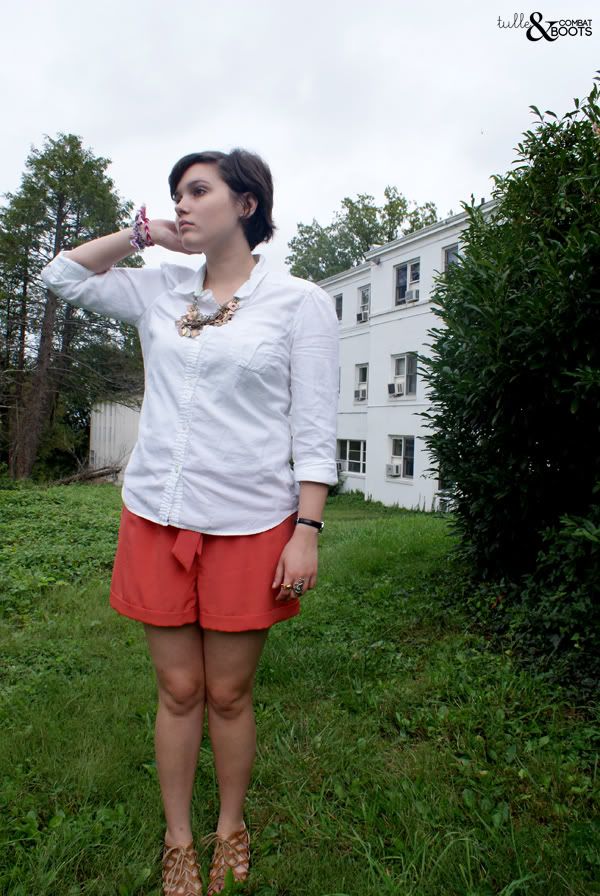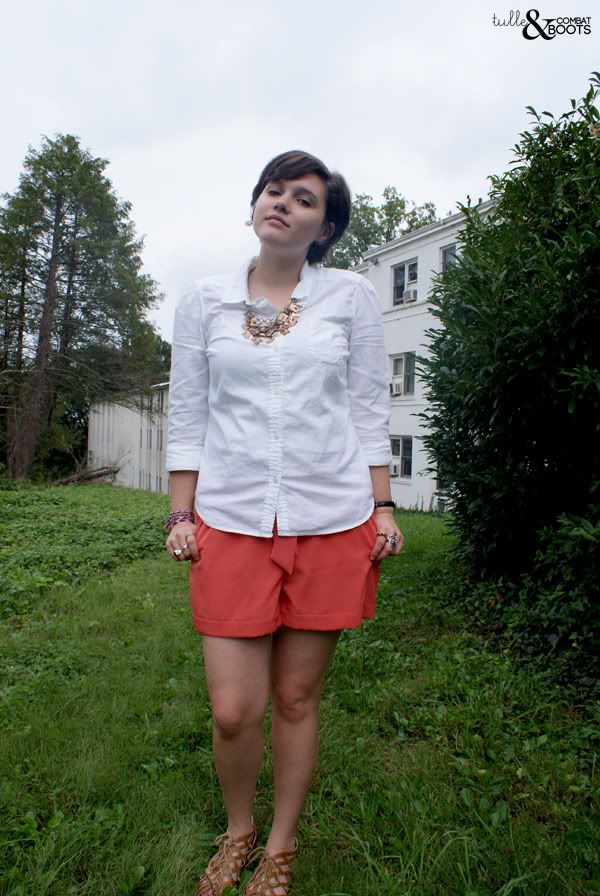 I'm wearing:
Shirt: Old Navy
Shorts: Miss Selfridge
Sandals: MIA / DSW
Necklace: Renaissance Fair
A fairly simple outfit for me, but something a little different (and quite comfortable). I really don't wear these shorts enough, so I wanted to try combining them with new things.
Look out for new outfits coming soon—once I get my head above water with school work! Fall Break starts this Friday, I can't wait! It'll be a working vacation, but a vacation nonetheless!
Have a great week!