I was about to type Happy Monday and then I realized it's Tuesday. Whoops? This week is already crazy with school stuff. Hence, I am a week behind on outfit posts. Le sigh. Senior year makes me a bad blogger.
Anyways, outfit photos!
Photos by my friend Katie.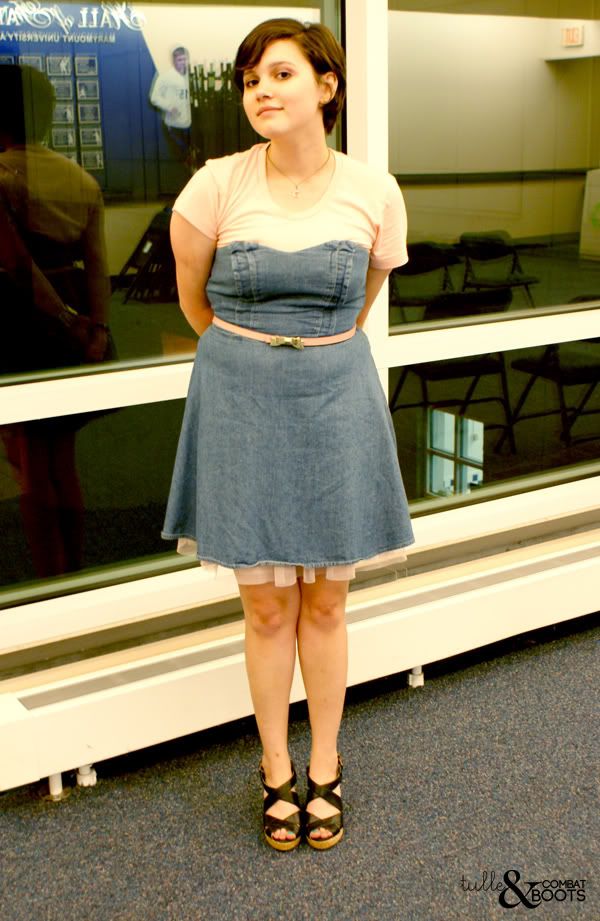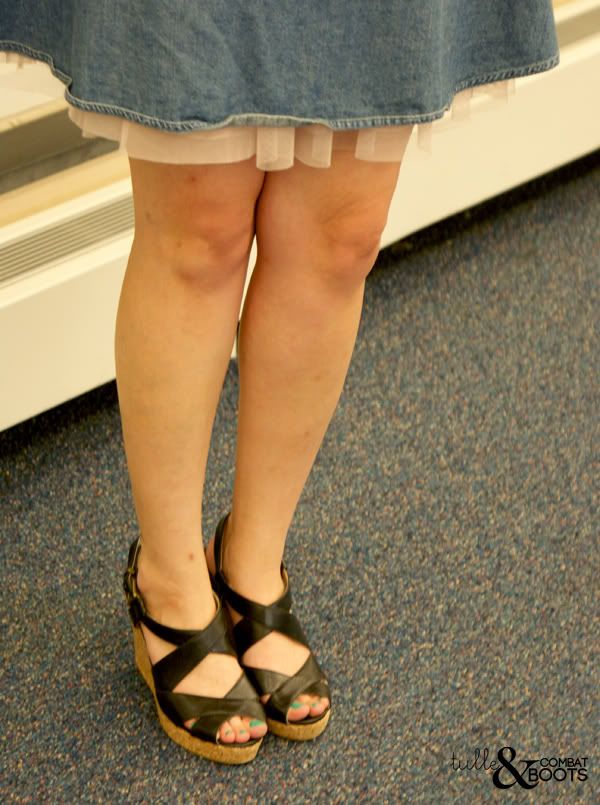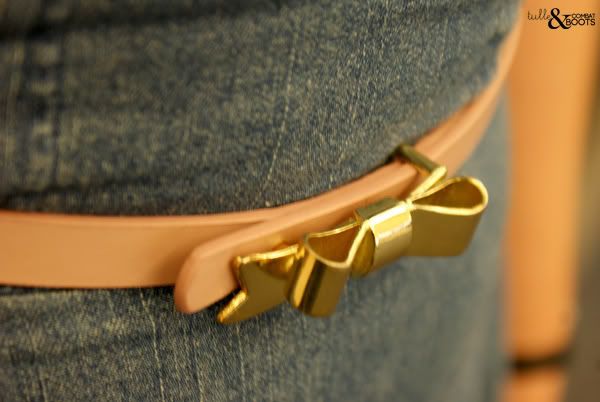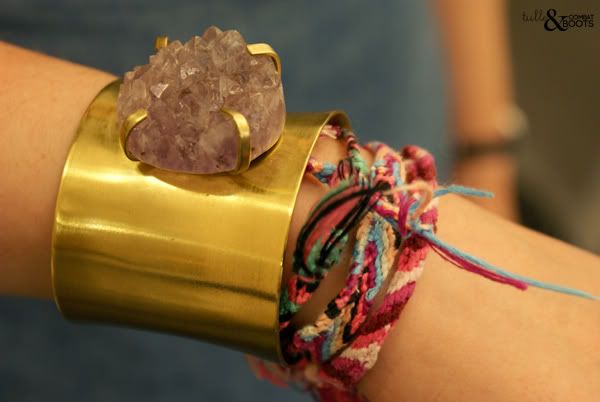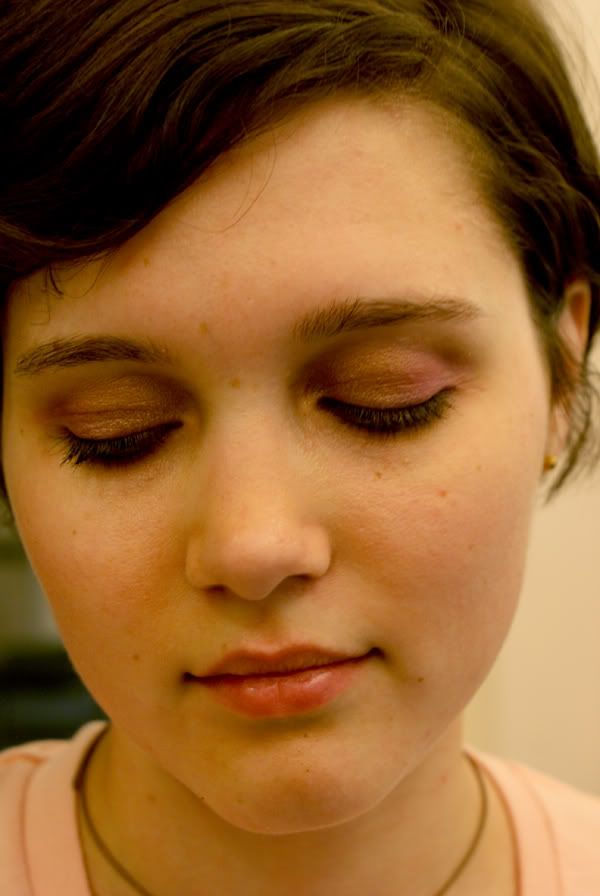 It feels weird to put a huge close up of my face on here, but here 'tis!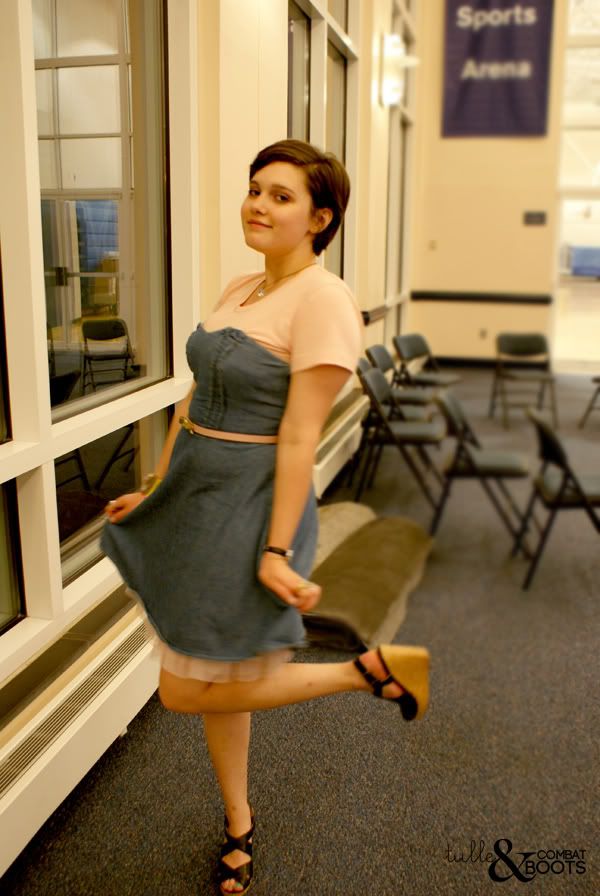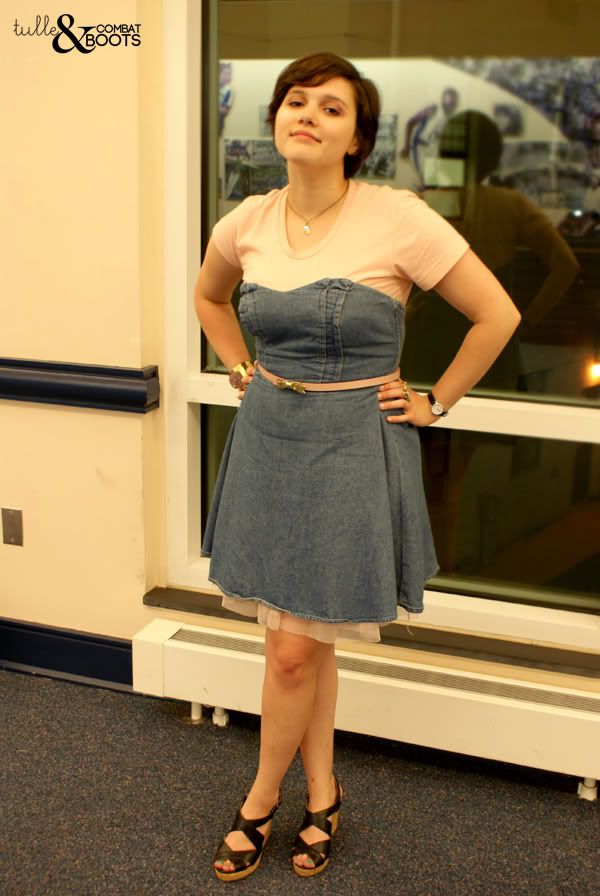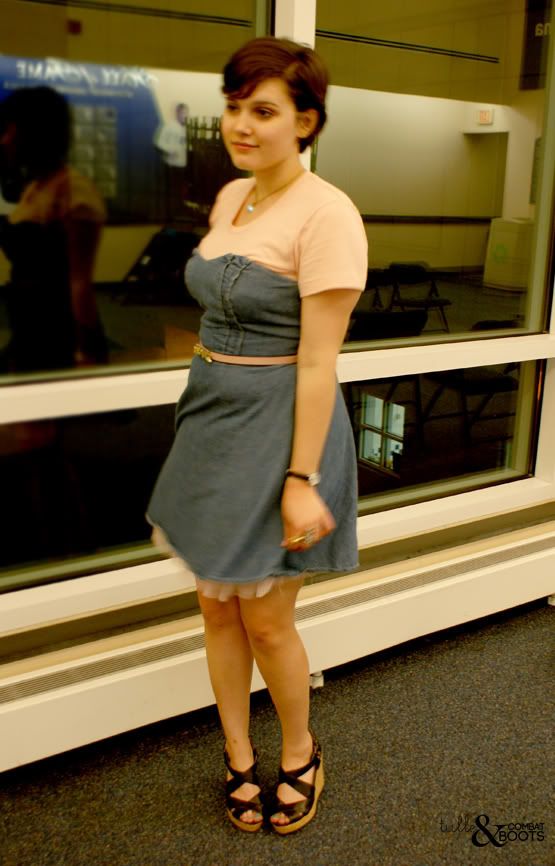 I'm wearing:
Shirt: American Apparel
Dress: Urban Outfitters
Skirt: Forever 21
Wedges: Chelsea Crew
Belt: Threadcase
Cuff: antique
You'll have to excuse the backdrop for these photos—by the time we got around to doing photos, it was dark out and we needed a space with half decent lighting. That space is basically right outside the main gym on campus so that's my excuse for the bad carpeting & such.
Oh, and I can finally walk at my usual pace in my wedges! Although by the end of the day my feet were not very happy with me. Practice makes perfect, yes?
This was my first time using a tulle skirt under a dress as a sort of makeshift crinoline, and I love it! Definitely going to do it again. Have you tried it before? Yay or nay?