Happy just about Friday! I haven't been blogging much this week since it's the first week of classes, and thus everything is a bit hectic (my adviser called it wacko week, or something to that effect!). But now I have a backlog of outfit photos! So, first. The lighting is terrible, so please excuse the photo quality. I procrastinated about outfit photos that day & this is what happened.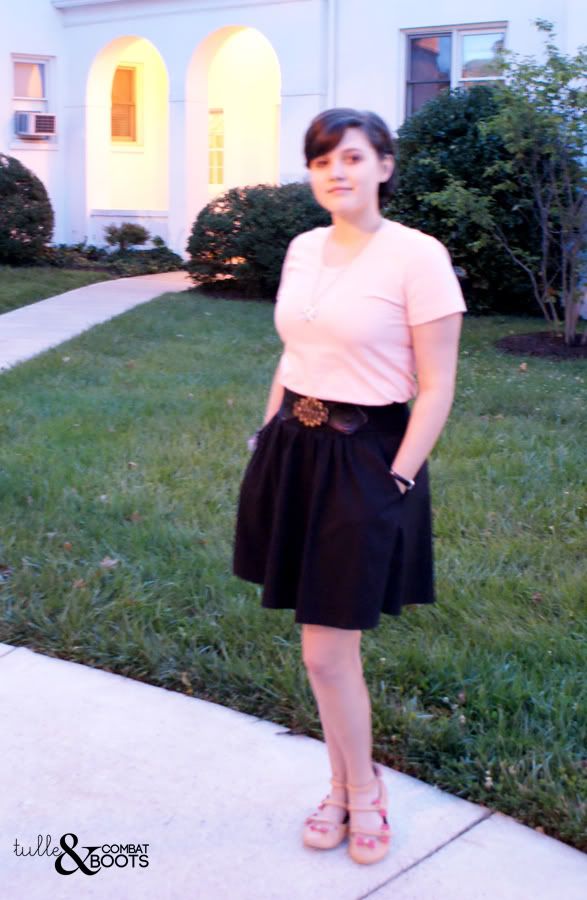 Blurry but a good full-length shot.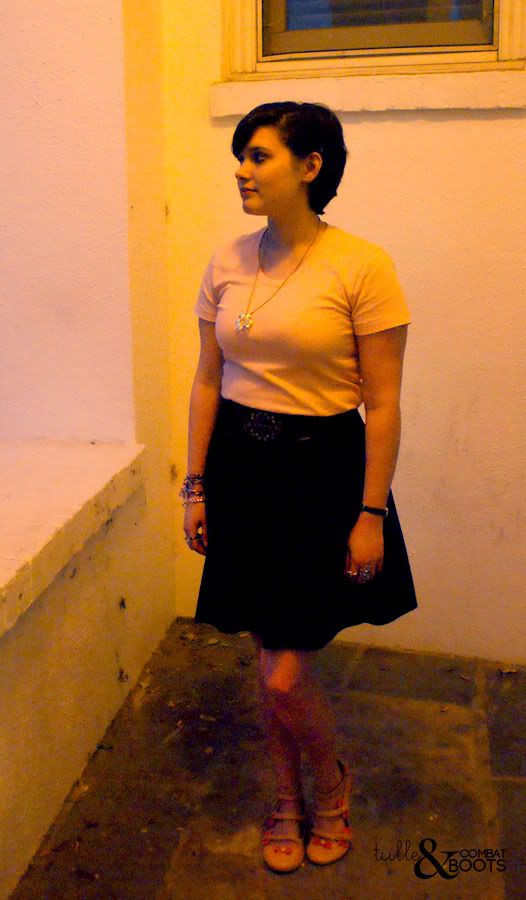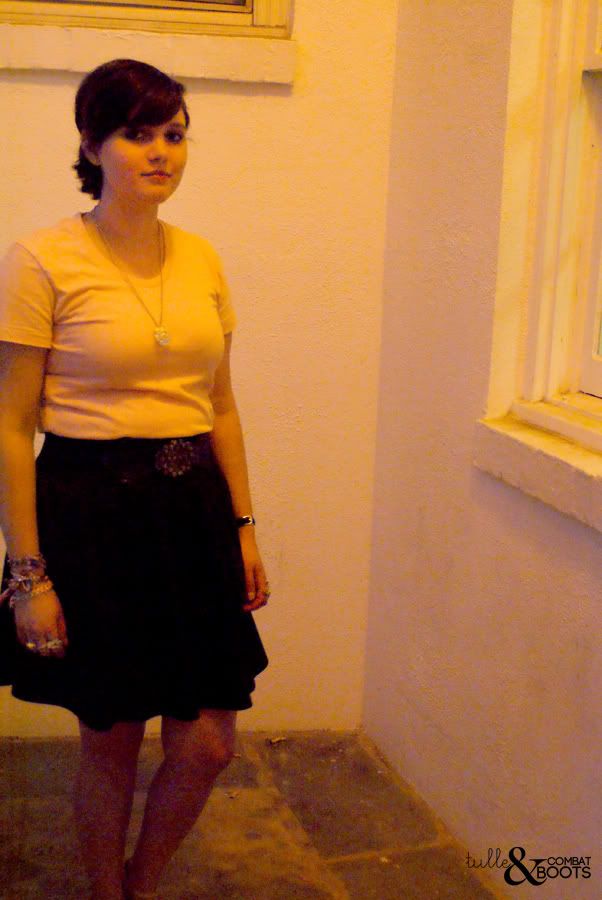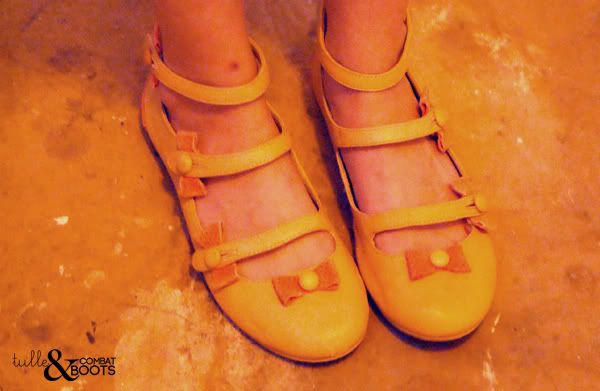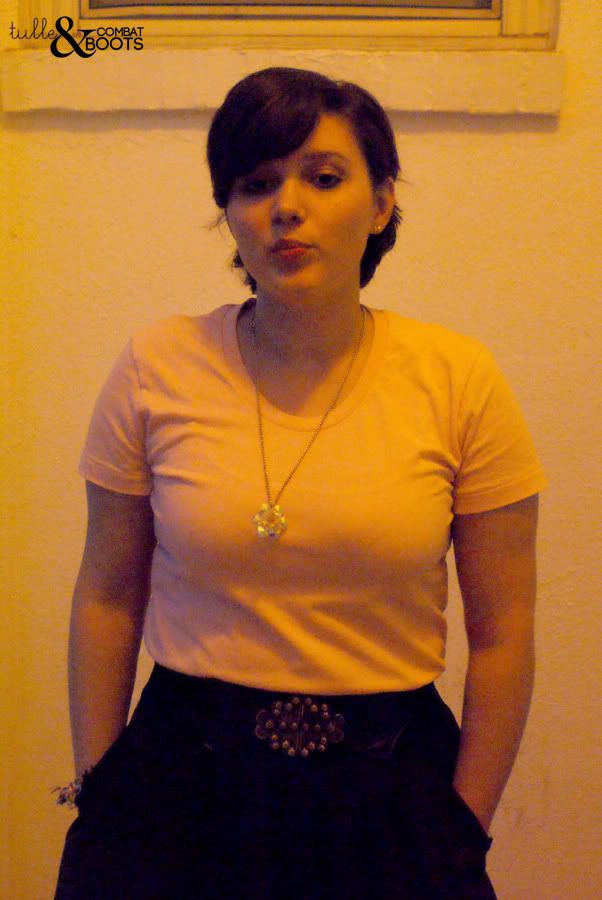 Obligatory silly face (always happens when my friend Katie takes my photos).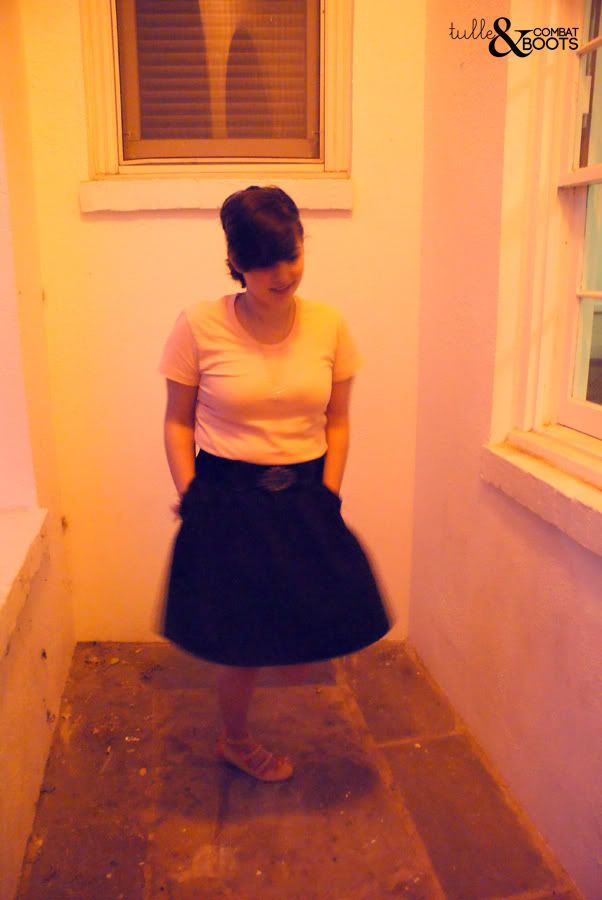 No, I did not magically lose a leg—I was twirling!
Photos by Katie.
I'm wearing:
Shirt: American Apparel
Skirt: Express
Belt: eBay
Shoes: Shelly's of London (better photo
here
)
Necklace: Antique
I really wish these photos had turned out better (this getting darker earlier thing is not working in my favor), because I do like this outfit. And I basically built it around the shoes, which I really do need to wear more. And I always get compliments on them, which is nice. One girl and I actually had a whole conversation that started up because she told me she liked my shoes!
In other totally unrelated news, has anyone noticed this new trend of girls wearing tight fitting dresses that barely cover their butts? It's a new trend on my college campus, and I'm definitely not a fan. At all. Leggings are not pants, and tight t-shirts are not dresses. Any thoughts?
Watch out for another outfit post tomorrow! (Also, this is my 100th post, yay!)