Hello lovelies! I can't believe it's already Tuesday in yet another week. I'm taking a break from sketching brand concepts for my studio class; I meant to do a post yesterday but simply ran out of time. It's only the third week and my senior year of college is shaping up to be quite a busy one. But I finally submitted my review board proposal for my thesis! *dances*
The weekend before last my boyfriend and I went back to Occoquan (
photos from our last visit here
), a little historic town that we absolutely love, just to walk around and so I could take photos to use for a project. We were there early enough that we were able to go to this absolutely adorable tea room called the Pink Bicycle Tea Room. It was wonderful! The walls are pink, they have a variety of fancy hats you can wear while taking tea, and oh my gawd, the mini desserts! And scones! I've been dying for a scone since I got back from England (actually, before I left...).
We had the "Dessert Tea" with a pot of English Breakfast tea, and it was absolutely delicious.
Me drinking my tea, and giving my boyfriend I look because I wasn't sure why he was still taking pictures on my phone, haha (it was to get the painting in the background in the photo).
After we finished our tea (and stopped by a beer tasting—my boyfriend was such a good sport while we had tea that I felt like it was my turn to be a good sport, haha) we wandered around, and ended up by the dock on the river, and outfit photos were taken!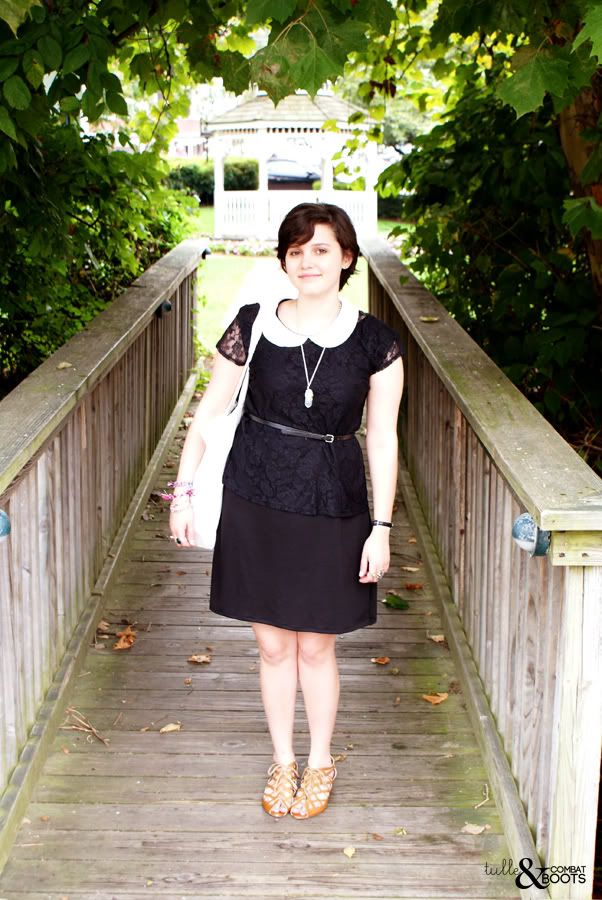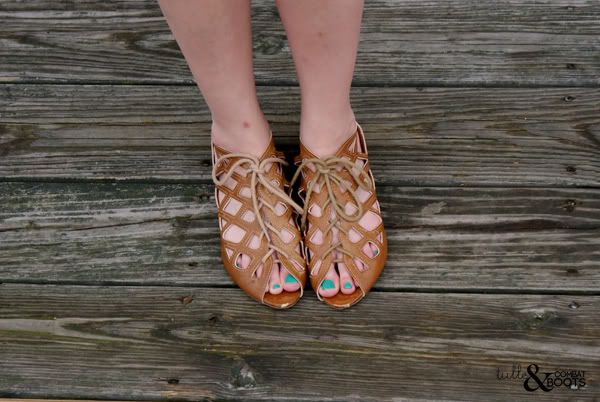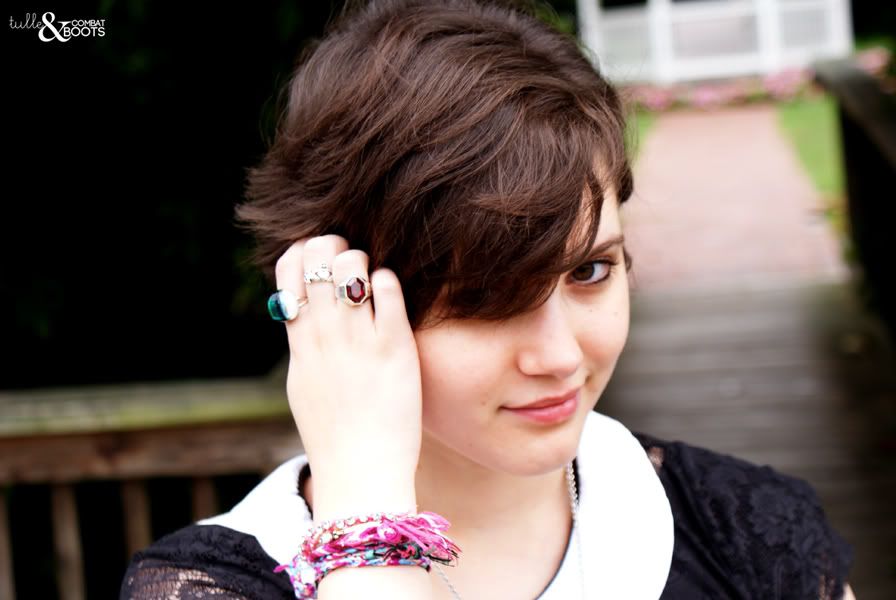 I'm wearing:
Top: Pins & Needles / Urban Outfitters
Dress: made by me!
Sandals: MIA / DSW
Necklace: made by me
Tote Bag: the Kills (concert)
Rings: Smithsonian gift shop; gift; school ring
(Photos by my boyfriend.)
And now you finally get to see the dress I made! On my sewing machine! Without a pattern! In the course of about three hours! I am so proud of this dress. I used a black ponte knit, and didn't bother with a pattern (I should really figure out how to use them...). It's just a simple black shift dress, but I like it because it's perfect for layering. And I quite like this lace top with it too. Definitely one of my favorite outfits.
Oh and DC bloggers! I just heard about another swap taking place later this month:
details here
.
Have a great day!