Happy Wednesday! Two days til Friday, yay! The ridiculousness that was my Wednesday is finally done with: meetings, meetings, yoga class (I'm getting 1 credit to learn yoga, score!), event. I had cupcakes for dinner. Mmmyes.
Now, outfit! Two settings. The first one is when I first wore this dress (which I totally fell in love with when I saw it on
Skunkboy Creatures
on
the Velvet Bird
), which was on a class field trip to Historic Leesburg for our environmental graphic design project. We're rebranding the town! I'm kind of excited (except when I have to write a design brief).
Photos by my friend Thelma.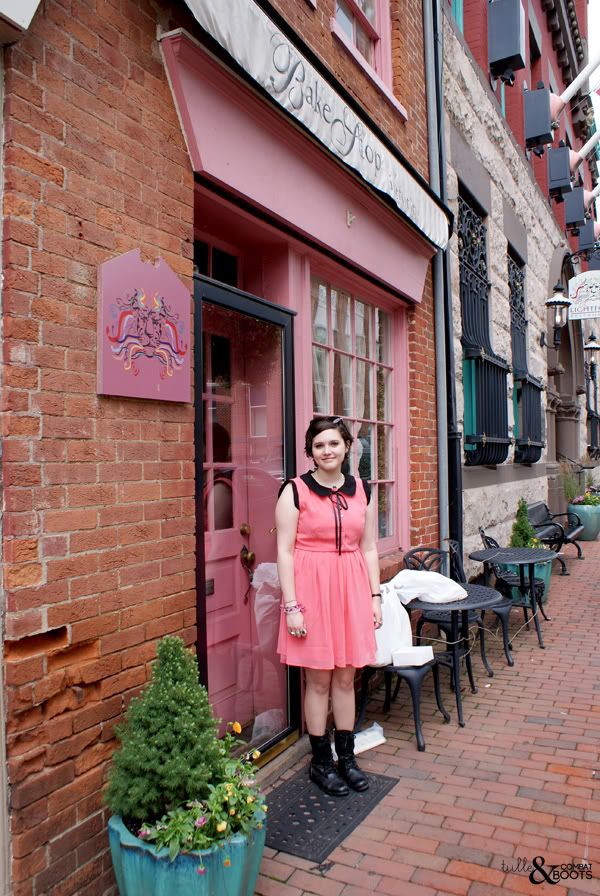 This was in the front of the Bake Shop attached to Lightfood Restaurant; it matched my dress!
We did go to a cute little bakery that had brightly colored cupcakes, one of which matched my dress! I saved it for later, but by the time we got back to campus, drove home, got a haircut, and got around to eating the cupcake, it looked like this:
Sadness.
The second is my boring dorm room. Excuse the backdrop. (Also, this was after my unfortunate pen put a mark on my dress while I was in class. Sadness again.)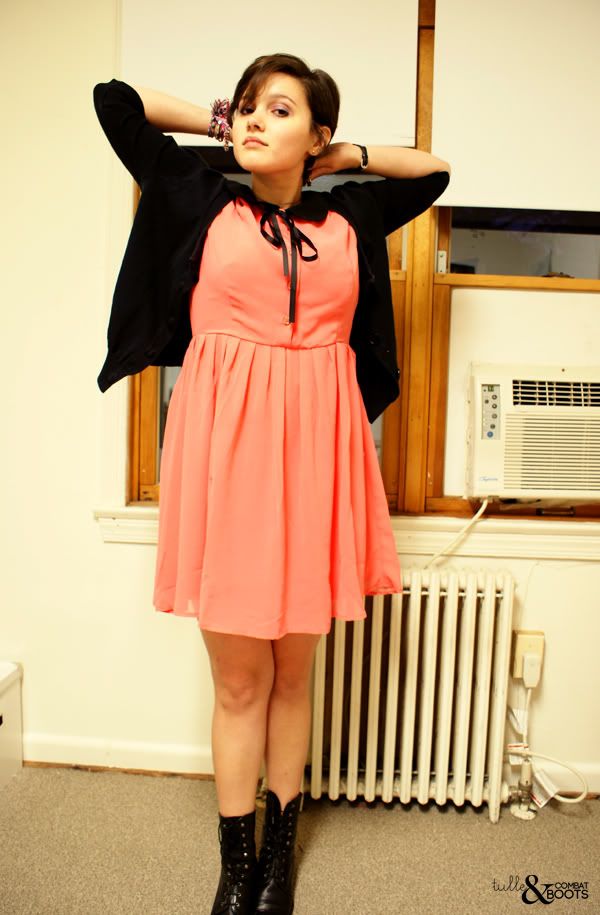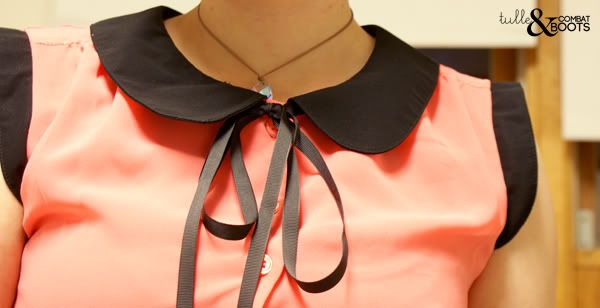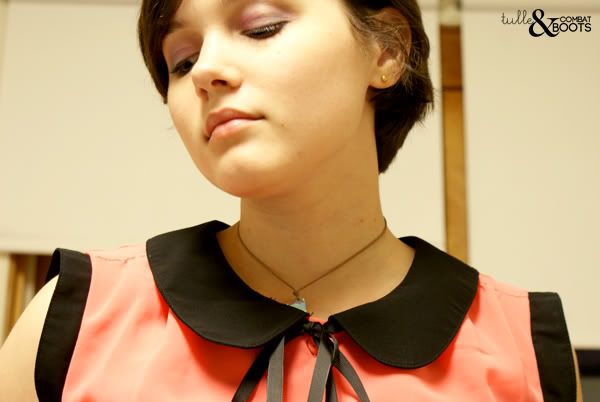 I'm wearing:
Dress: ASOS (on sale for $32!)
Boots: shop in Oxford; vintage
Cardigan: Delia's
Necklace: made by me; gift
Bracelets: made by me, gift
Rings: high school ring, gift, Smithsonian Gift Shop
I must say I like it a lot better with my vintage boots than with my combat boots. Also, the one thing I don't like about this dress is it makes my arms look huuuuge. Not a fan. Apart from that, this dress is perfect! I'm so glad I got it. (Also, yay for finally getting a haircut! I needed it.)
Have a great rest of the week!