I'd say Happy Monday but it's been quite a Monday, if you know what I mean. I can't believe it's already the fifth week in the semester. Senior year is already flying by. Consequently, I'm behind on outfit photos again, aaah. Here's the outfit photos from last weekend's
massive thrifting adventure
.
Photos by my boyfriend.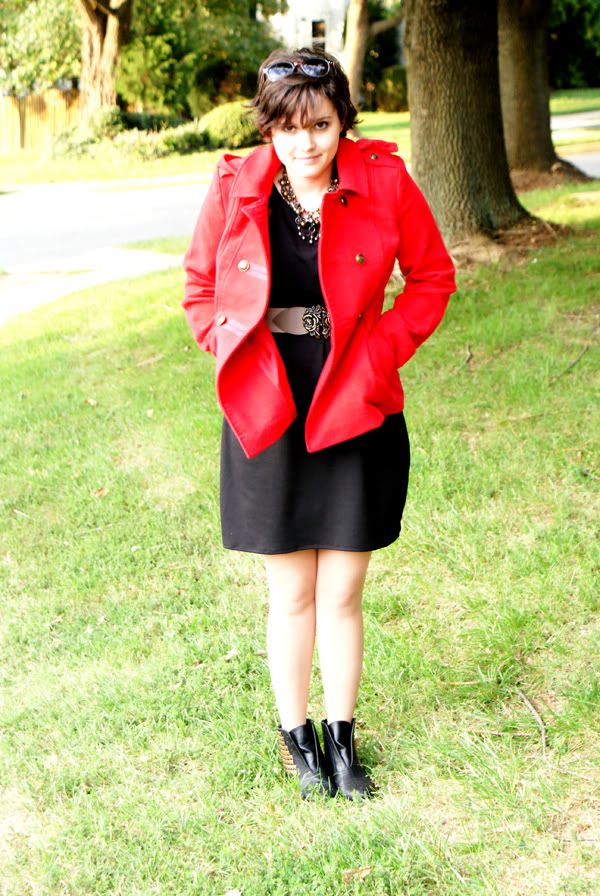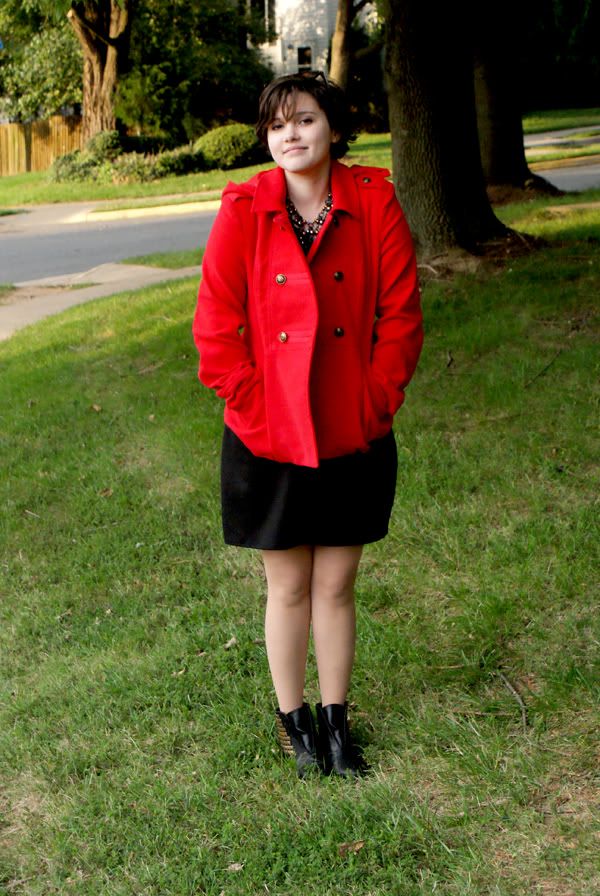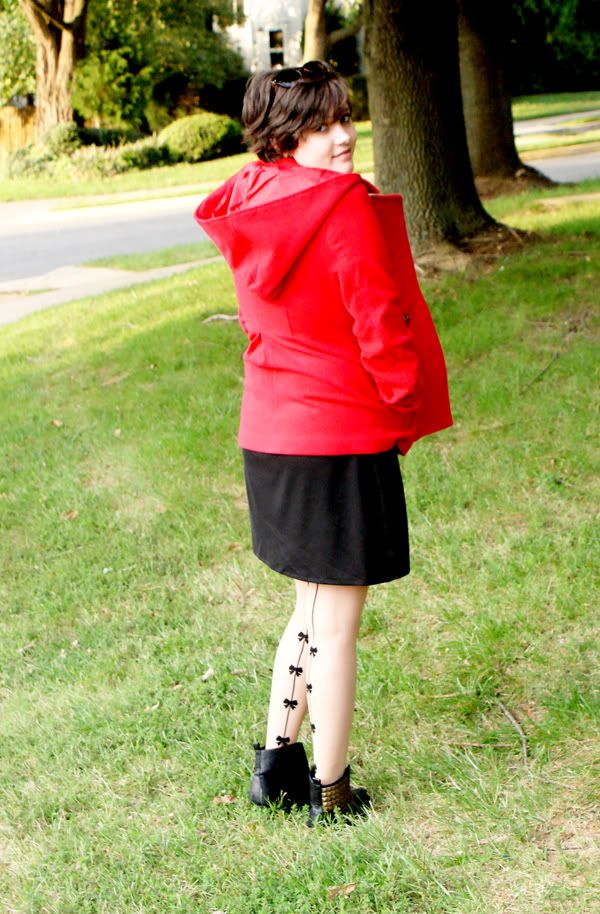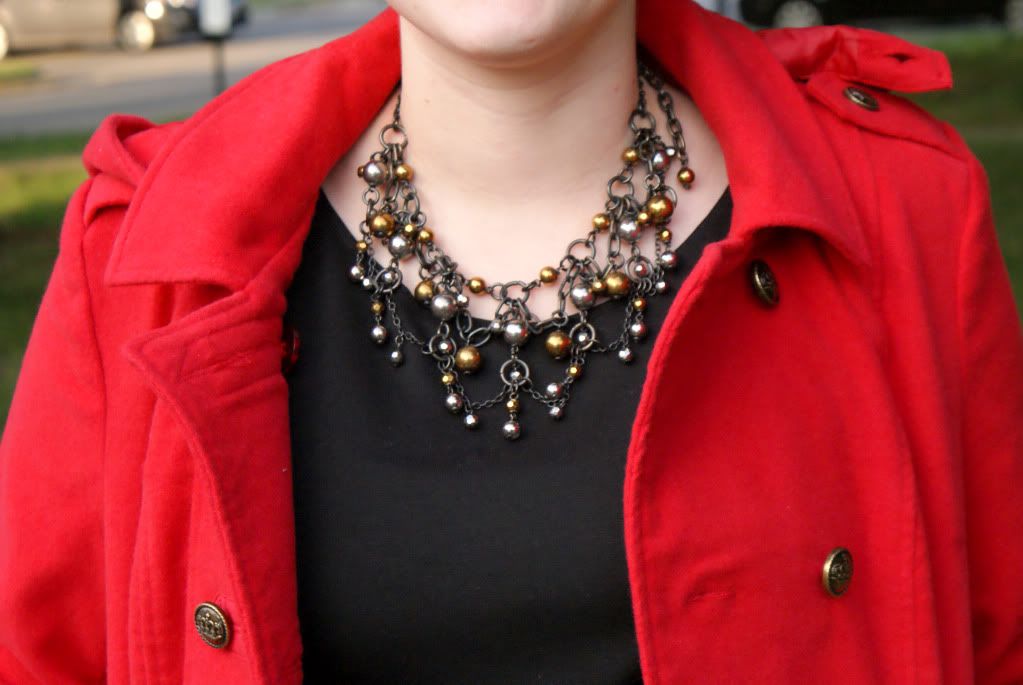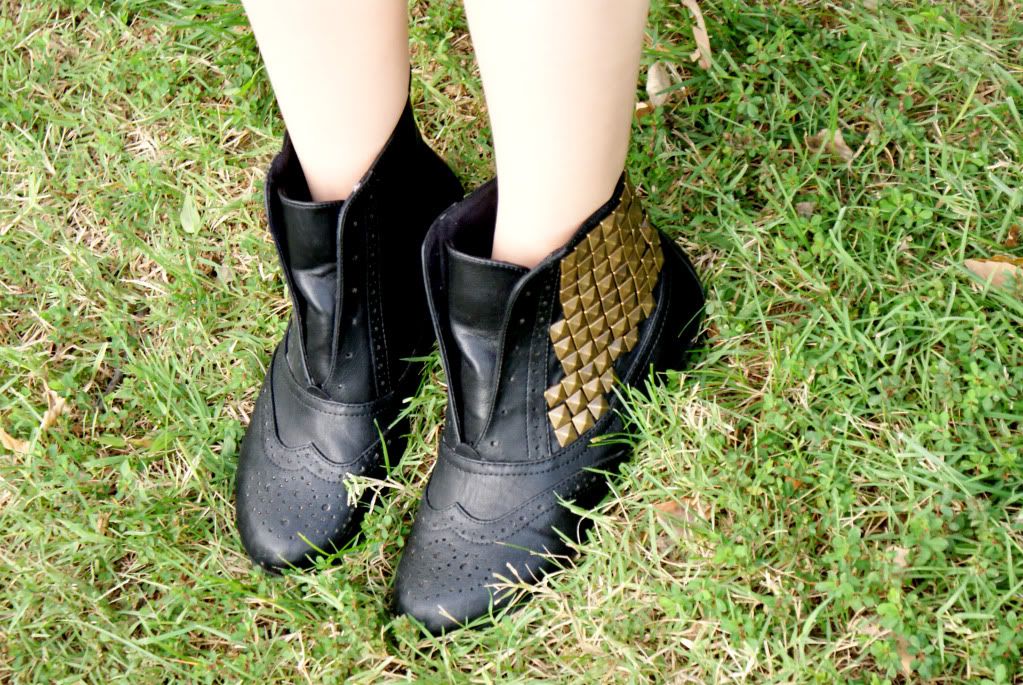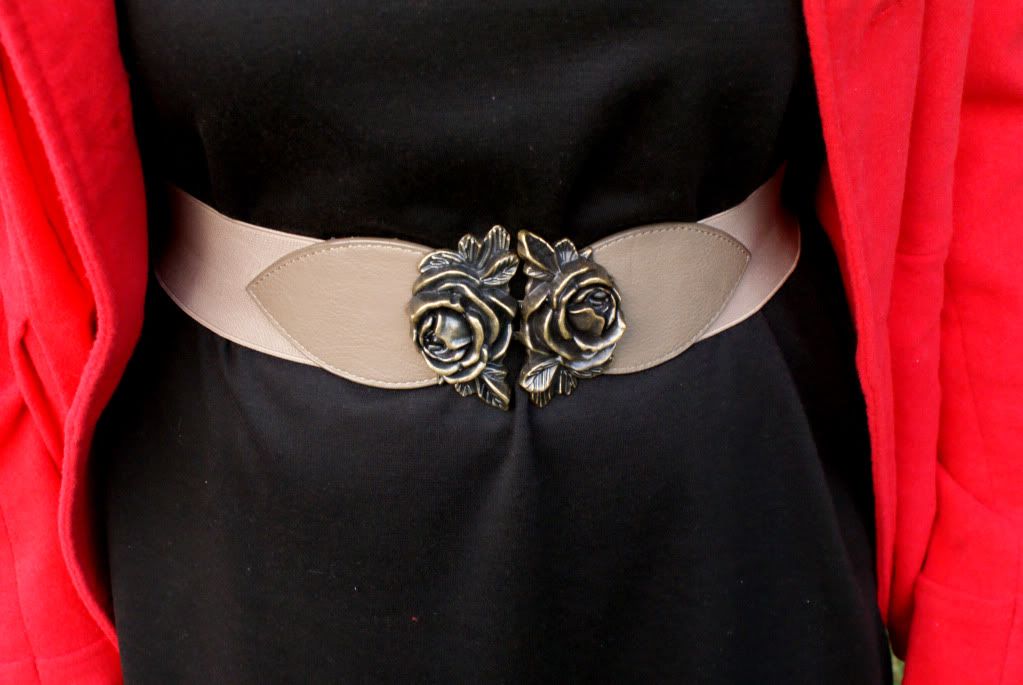 I'm wearing:
Dress: made by me
Belt: Oasis
Tights: Topshop
Necklace: Urban Outfitters
I just realized I forgot to watermark these. I'm so scatterbrained lately; I forgot one of my best friend's birthdays (I'm a terrible friend). Anyways, this was my first fall-ish outfit! The weather has since decided to continue summer for a little longer (the DC metro area weather is kind of bipolar, for those of you not from the area). I lovelovelove this jacket! I've been wanting a bold red jacket for a while, and
Fancy French Cologne
(which I highly recommend) had this BB Dakota (one of my favorite brands) on sale for $19 (original price $64)! Also, I love these boots. And now
Hannah
and I are
shoe twins
! (Lesson learned: read return policies before buying sale items.)
Okay, off to try to put a dent in my huge to do list. (I swear, once I finish my thesis & graduate I will stop whining about school, I promise!)
Have a great week!