Happy Monday everyone! Today was the first day of classes of my senior year of college. Weird. Here's an outfit I wore to training/meetings last week. Someone told me I looked very professional; I guess that's what I get for working in an office all summer?
(Photos by my friend Katie.)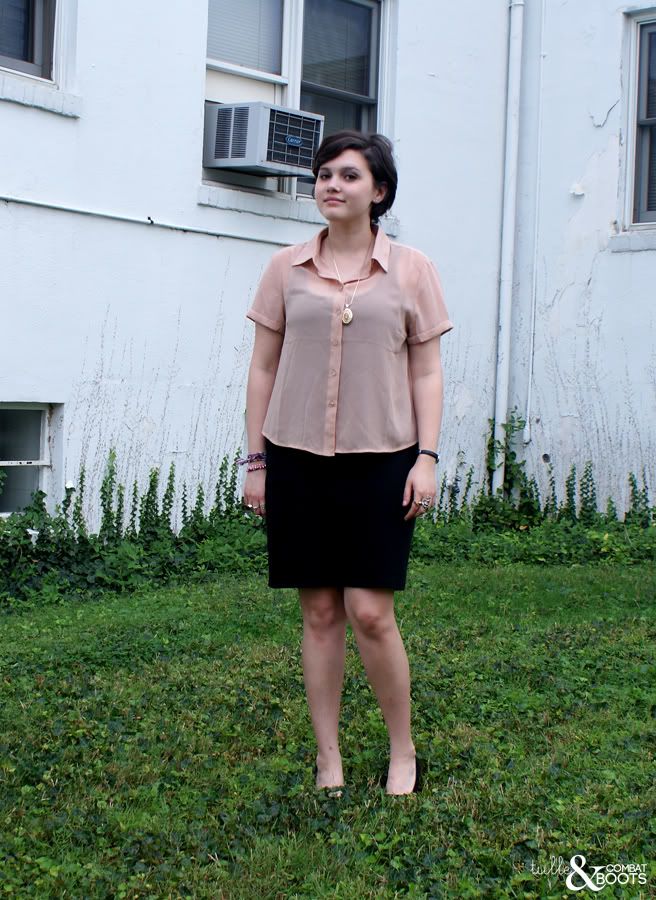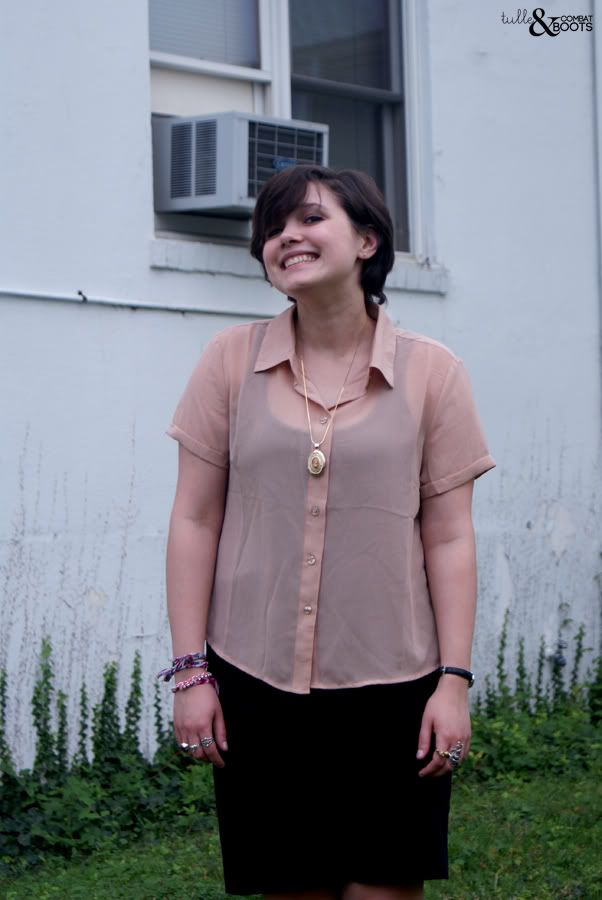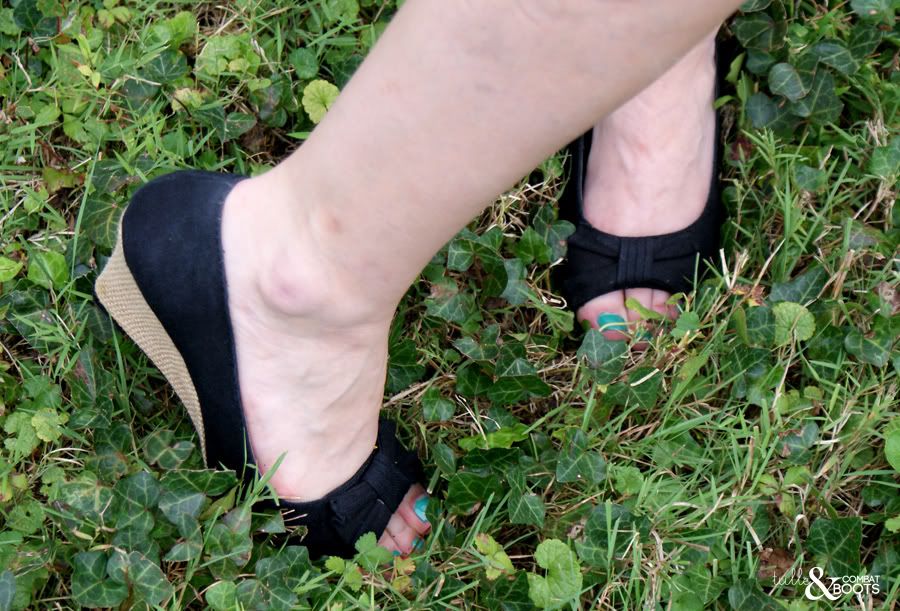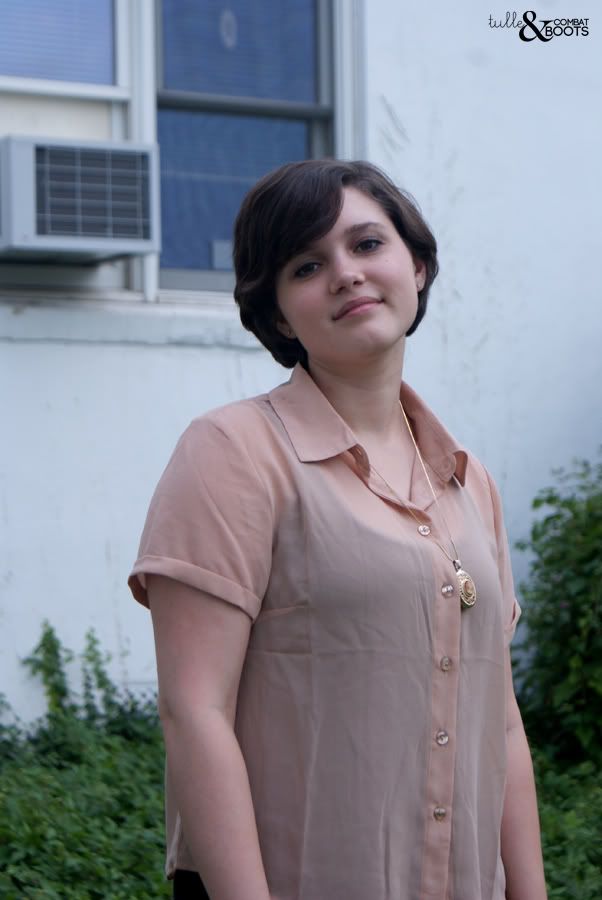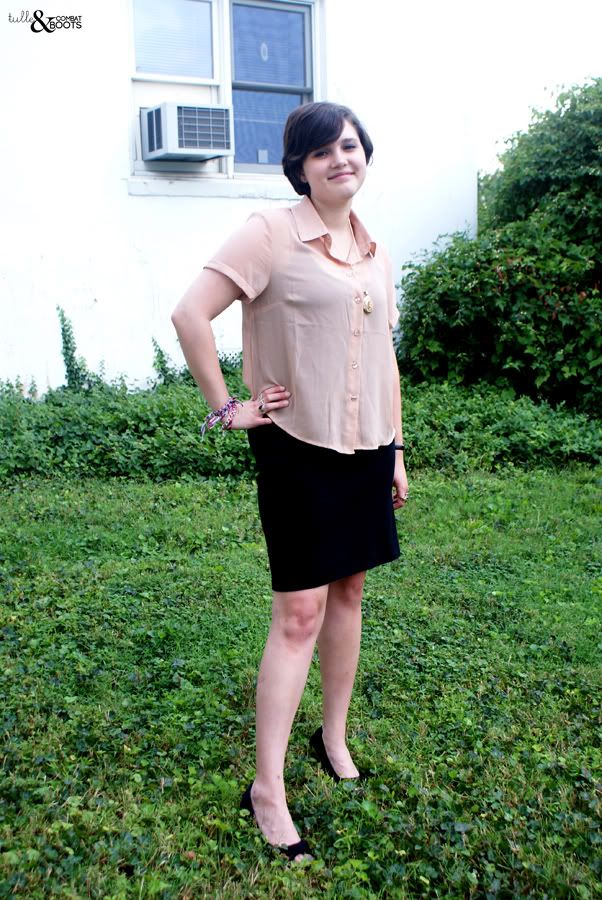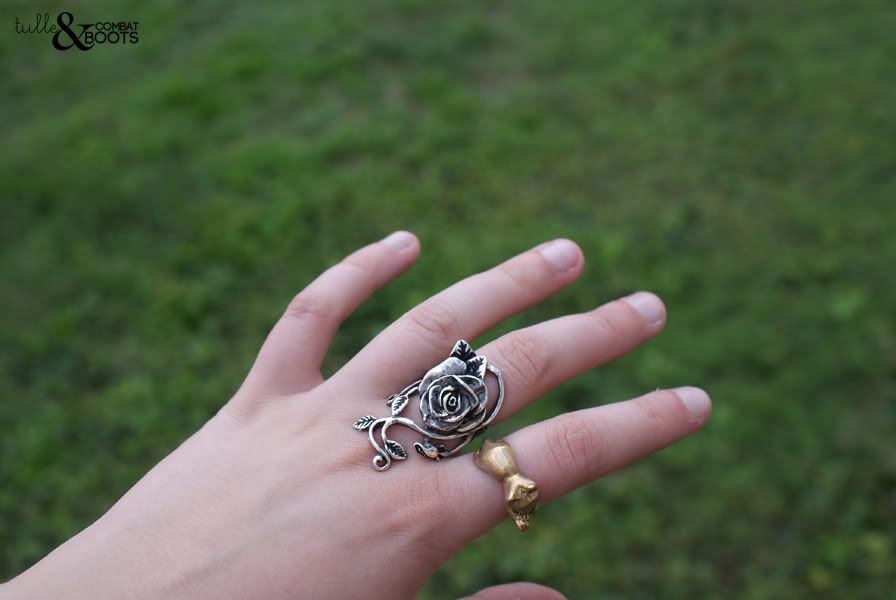 I'm wearing:
Top: Forever 21
Skirt: American Apparel
Shoes: Forever 21
Necklace: antique store
Bracelets: made by me, gift
Rings: silver vendor at a festival, gift
Nail polish: Sally Hansen Insta Dry in Mint Sprint
First things first: I got this locket at my new favorite antique store for $5! There are a bunch of antique stores down the street from my house, and while I was home I finally got a chance to go peruse. I found the jackpot: a little store appropriately called A Little Bit of Everything, which is my new favorite place to find vintage jewelry. And the prices are awesome! (And the owner likes me so she gave me a bit of a discount on a few things!) I'm pretty sure I only want to buy jewelry from there from now on. There are also the usual antique finds, plus a section of vintage clothing, purses, and hats!
I found the rose ring at Mayhem Fest at a silver vendor, and after 3 sizings, it finally fits! So happy! I've been looking for nifty rings, and this totally fits the bill.
Now, outfit; this is the first time I have ever worn a sheer crop top. I think I like it? I wish I had thrown in a belt, I look like I have no waist in these photos. Also, apologies for the awkward posing. I have no excuse for that. And I seriously need a haircut. Thoughts?
Time for bed, I have a 9:30am studio tomorrow!
Have a great week!