Hello lovelies! I'm posting a bit late because I got tied up/distracted with other things, whoops.
Anyways, this is what I wore this past Saturday, to both the Dog Days DC sale (in the U Street Corridor area) and to a family dinner.
During the Dog Days sale I stopped at the
Quarter Life
pop-up shop and scored a vintage floral blouse for $15;
Current Boutique
where I got a vintage Liberty print Gap blouse as a present for my mom for $11 (and nearly a gorgeous pink shift dress, but alas, it was a tidbit too small!);
Treasury
, where I admired the gorgeous jewelry and the great curated vintage pieces; and
Junction Vintage
, where I scored a gorgeous ballet length vintage floral Liz Claiborne dress for $20 and matching earrings for $6! My goal was not to spend over $50 and I only went $5 over my limit (this is an accomplishment for me)! Pictures of my purchases to come soon, I promise!
Afterwards I got to spend some time with my boyfriend, and then had a nice dinner with my aunt, uncle, and parents. I've been staying with my aunt & uncle all summer during my internship, and this was the first chance my parents have had to come visit. It was very nice, and topped off with lemon bars I made on Friday (which, if I do say so myself, are pretty darn good).
Anyways, outfit! I really like how these photos turned out; my lens fogged up because it was so humid out and it created a pretty cool effect.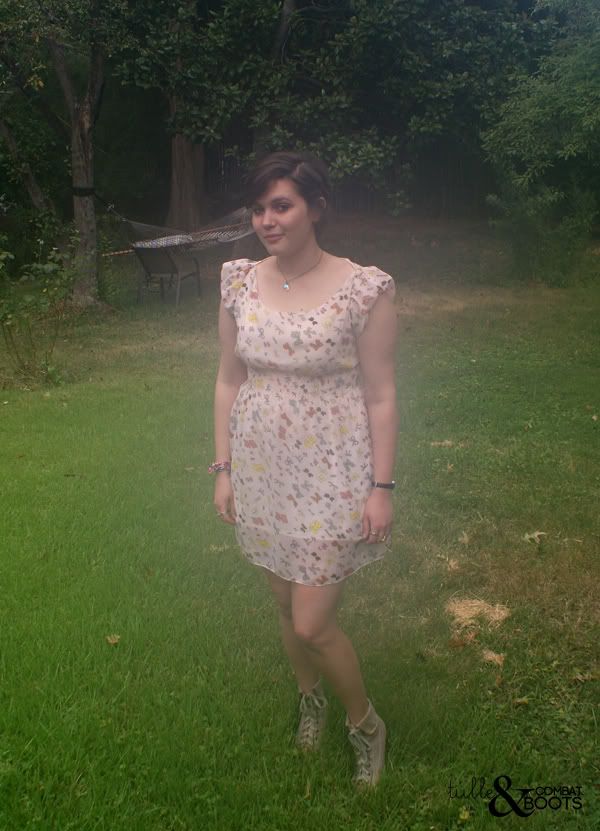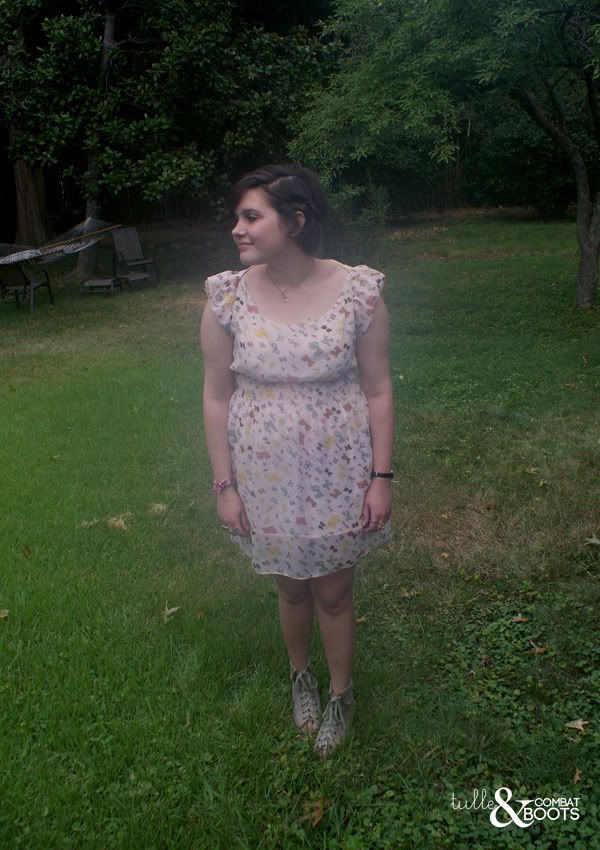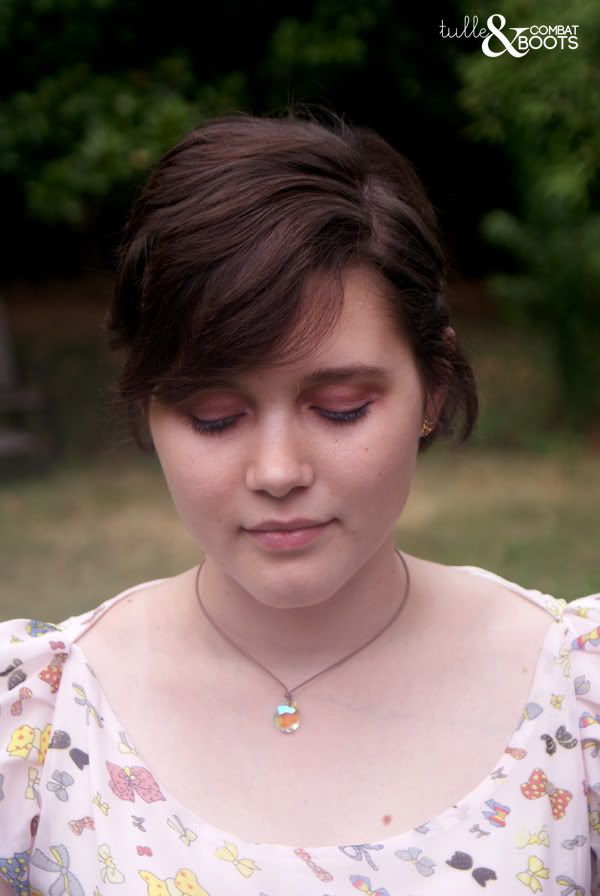 I'm wearing:
Necklace: Swarovski / gift
Dress: shop in Oxford Covered Market
Shoes: Blowfish Shoes
Bracelets: made by me & one from a friend
Eyeshadow: Loose Pigment in "Asphyxia" by Urban Decay
And now, a rare silly photo! (This is what happens when my boyfriend takes my outfit photos.)
How did you spend your Saturday?