I'm on day two of not working during the week for the first time since May, and I'm not going to lie, it feels a little weird. I'm home, and unpacked, and almost overwhelmed by the size of my closet. I have so many options that I think I'm in a rut! Hopefully I'll be able to break out of it. Sometimes I feel so torn between my more girly tendencies and my rock n roll/punk tendencies in terms of outfits. And then sometimes I want to look classy (see: work outfits).
I know that when I go back to school I'll be trying some new things, style-wise, because I'll have more of a reason to dress up. One thing I didn't like about working the majority of the summer in an office environment was so many of my summer dresses were neglected! Good thing summer's last a good long while in the DC area.
Here's one of my favorite work outfits, that I wore sometime during my last week: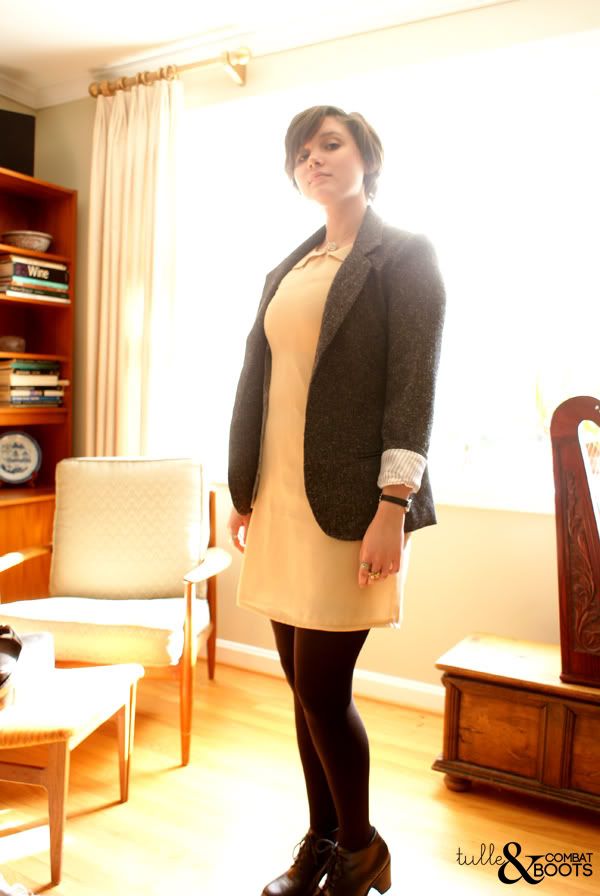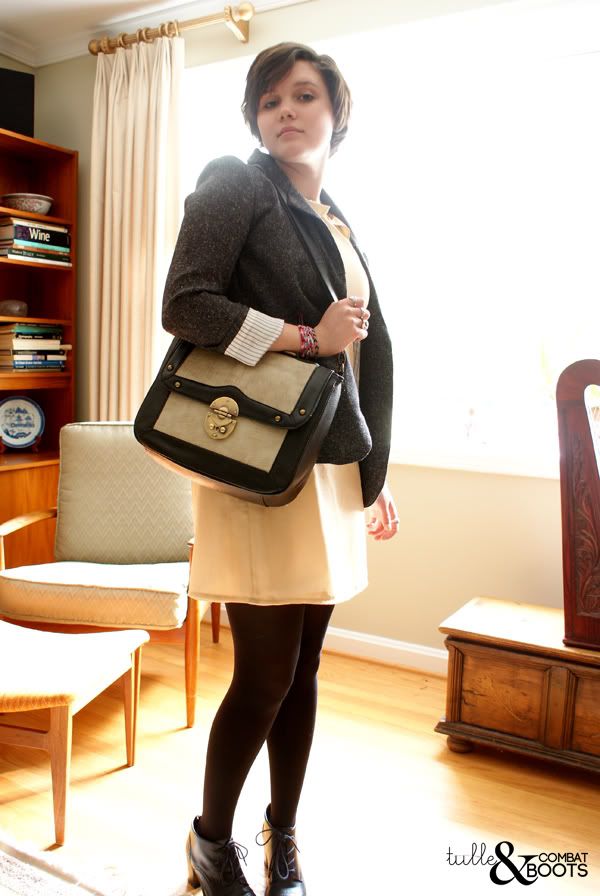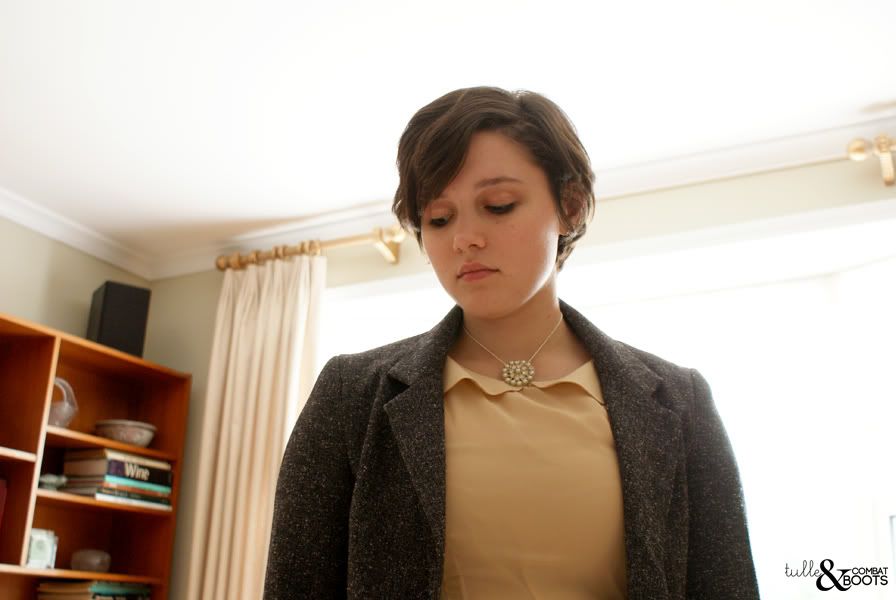 I'm wearing:
Blazer: Silence & Noise / Urban Outfitters (secondhand)
Dress: Rare / Topshop
Heels: thrifted ($5, I certainly get my money's worth!)
(I was lusting after this bag for months & it finally went on sale so I snagged it!)
Necklace: vintage pendant
Makeup: Urban Decay Loose Pigment in "Shag"
I won't lie, this dress is unfortunately a little tight on me. But I plan on making a more comfortable version of it once I fully get a hang of my sewing machine. I took a sewing lesson tonight, just the basics, but I really want to start making stuff! My machine isn't your standard Singer, so I'm trying to learn the inner workings of it. I do love me a good peter pan collar, and I love mini shift dresses!
Not really speaking of my makeup addiction that centers on
Urban Decay
, I recently got my hands on the new Limited Edition 15 Year Anniversary Palette, and oh my gawd, it is gorgeous! Such awesome shades. I've been having fun blending different shades together—I'll have to start photographing my results! And today UD was having a massive sale: I scored two cream eyeshadows, a lipgloss, the eyeshadow transforming potion, and a tinted moisturizer all for $18! So crazy & awesome. Aren't sales the best thing(s) ever? :D