Happy Friday! I've been a lousy blogger lately, but I do have an excuse! I moved back to school/college/university on Tuesday, and since I got my room key I've been flitting from meeting to training session to event all week (usually in a bright green polo for my job). I don't even remember when I managed to unpack (I did, however, run out of hangers really quickly!). Thankfully tomorrow is the last day of training/events, so after that I have one full day off, and then classes start! I'm starting to get excited about classes; before I came back to school I was really apprehensive about starting my senior year. But, everything has been going great so far and I'm looking forward to the official start of the semester!
Anyways, in between all my academic commitments, I was able to go to the DCFABB meetup at Violet Boutique on Wednesday night! Unfortunately I got there a bit late so I didn't get to really take advantage of the networking part of things. But Violet has some great clothes and jewelry, with really reasonable prices (which I was not expecting from an Adams Morgan boutique). I got to see
Hannah
and
Katie
, and meet
Tania
,
Amy
, and
Maria
.
I actually brought my camera and took a few pictures this time! Katie was also awesome enough to take my outfit photos with her shiny DSLR (I left mine at home in favor of my smaller point-and-shoot).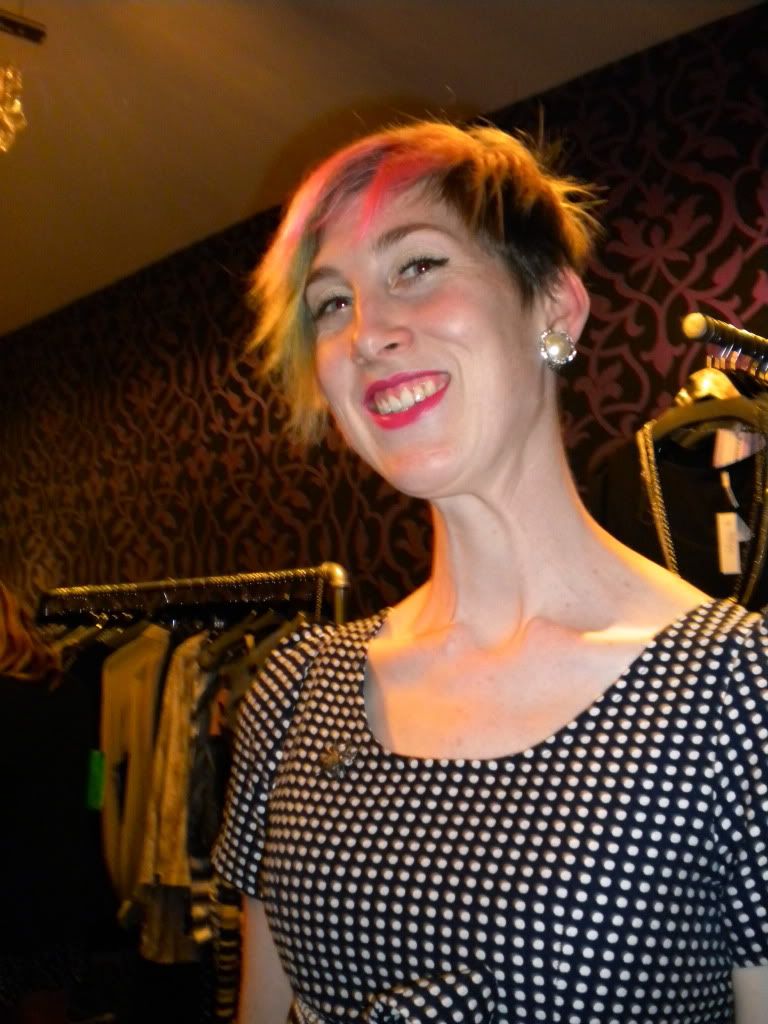 The lovely Katie! And the angle may seem weird, but that's because she's a skyscraper. Legit.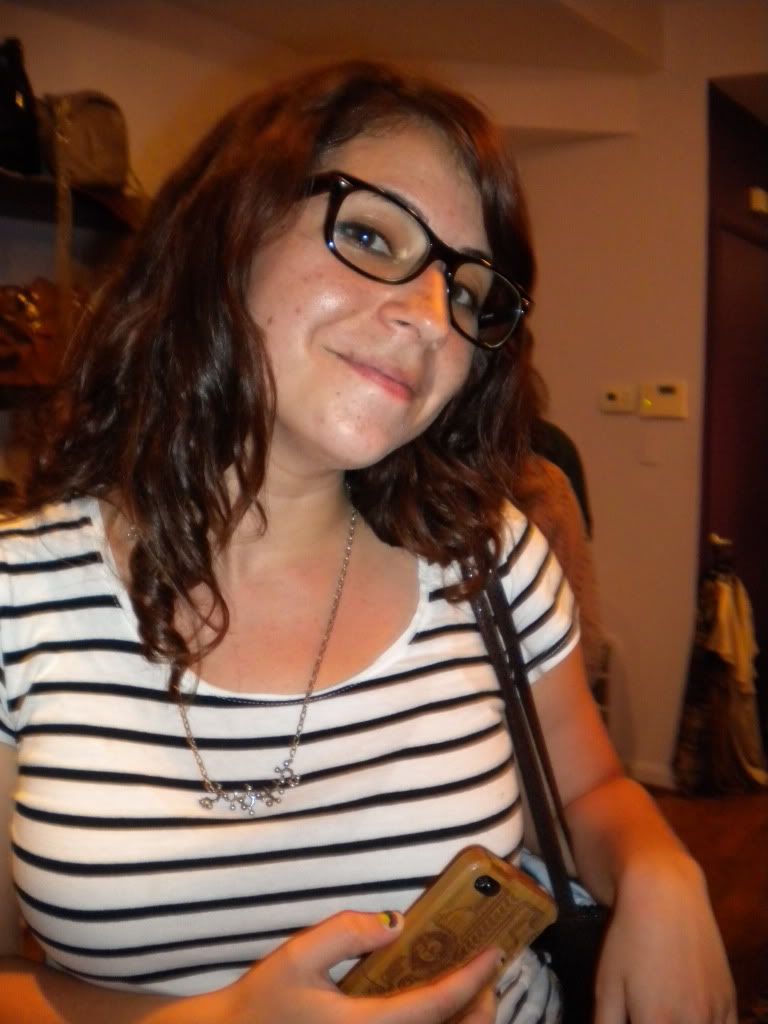 Hannah!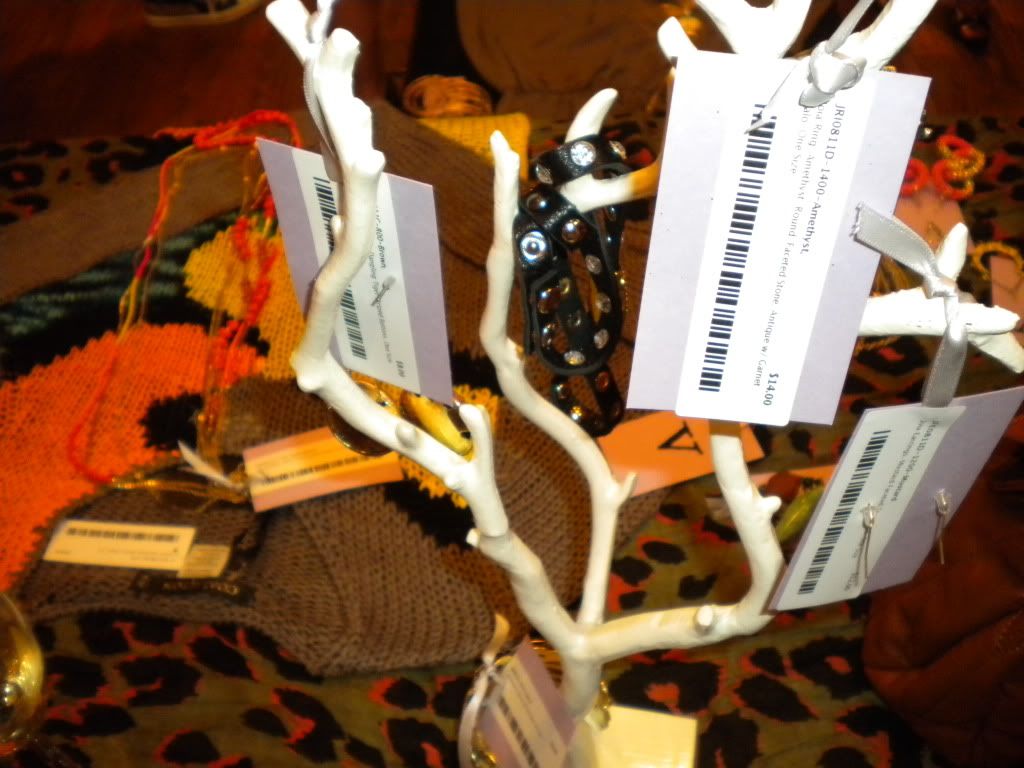 Some jewelry.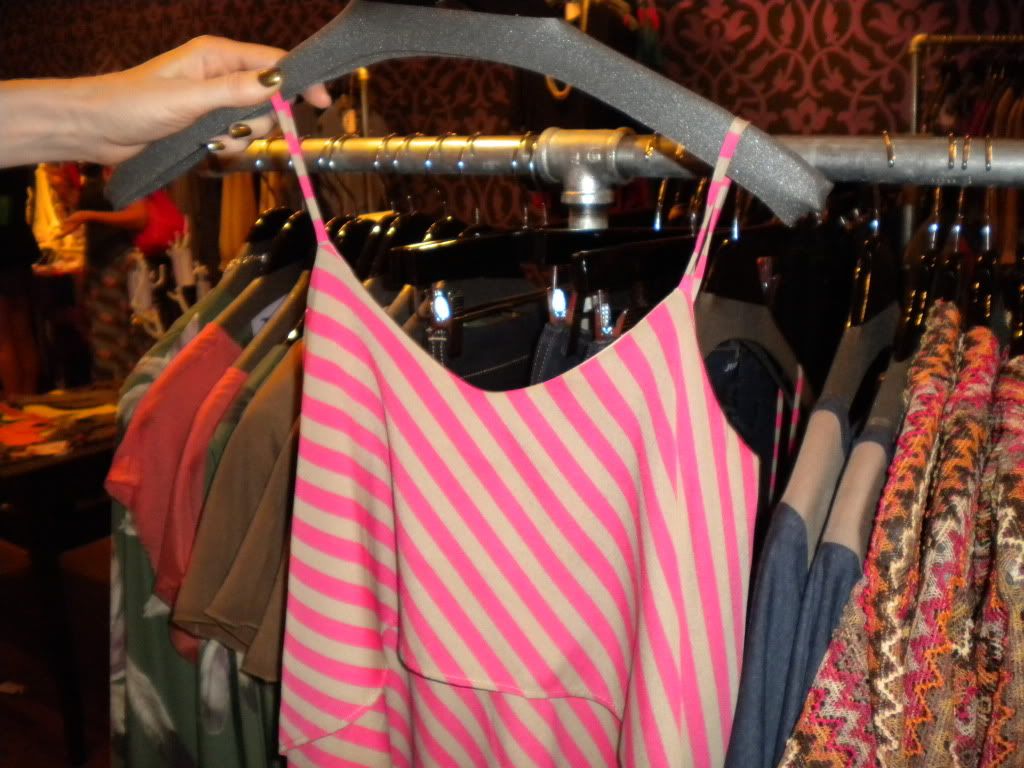 A lovely dress Katie found.
I loved the nifty lights!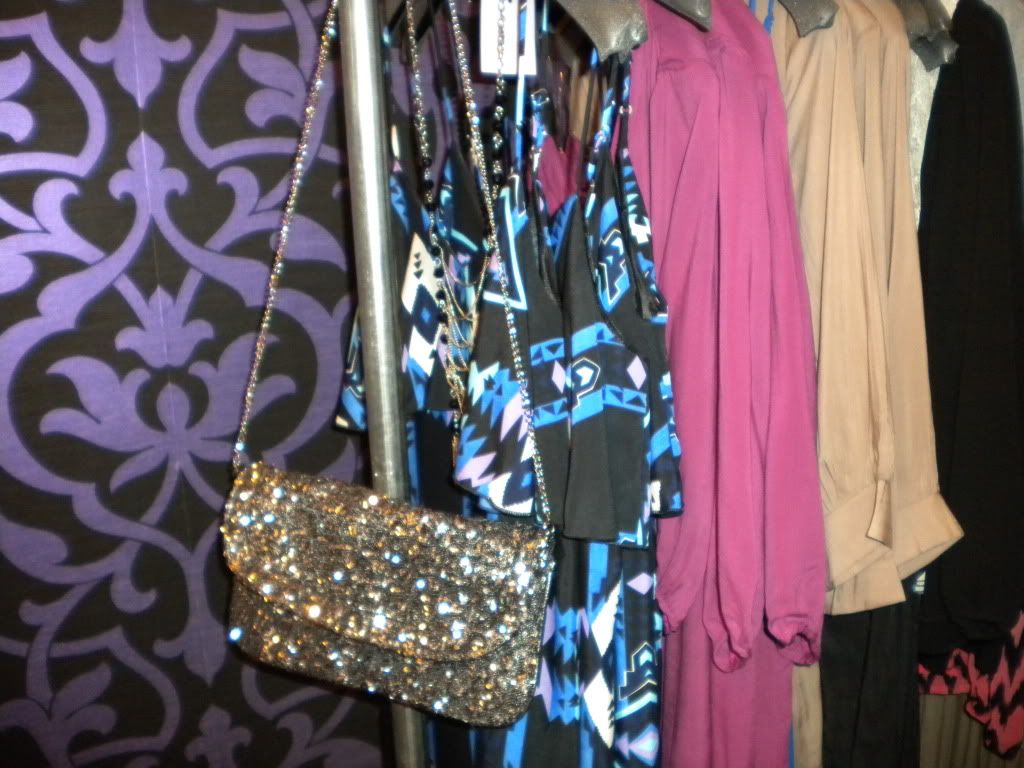 A super sparkly purse.
Me and Hannah, verrry blurred. My camera was being finicky, I suppose. Le sigh.
And now outfit photos, courtesy of Katie!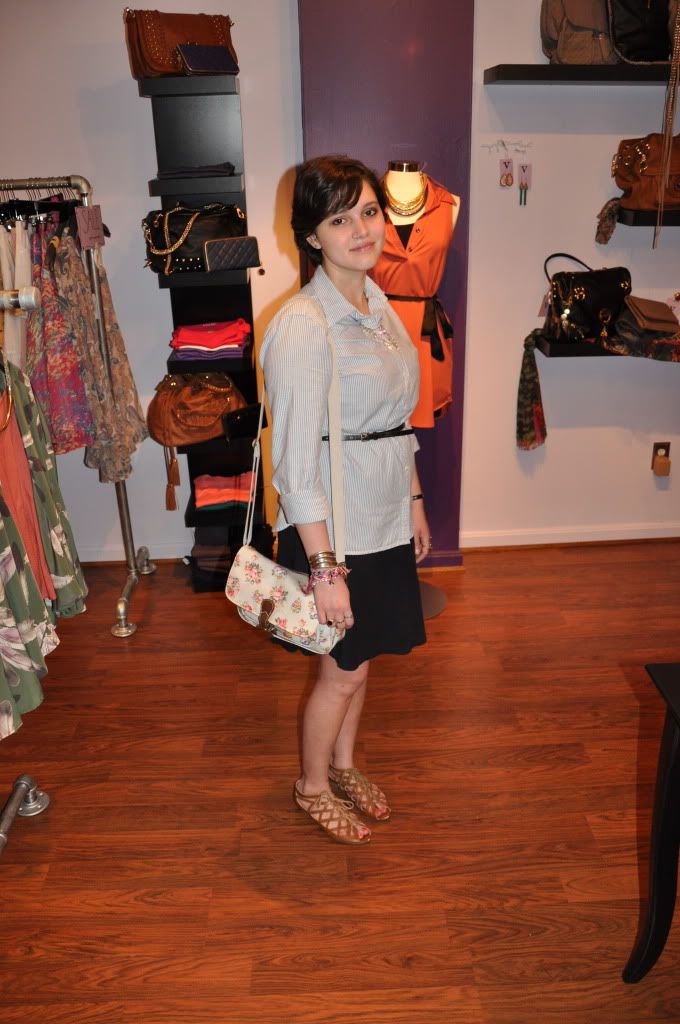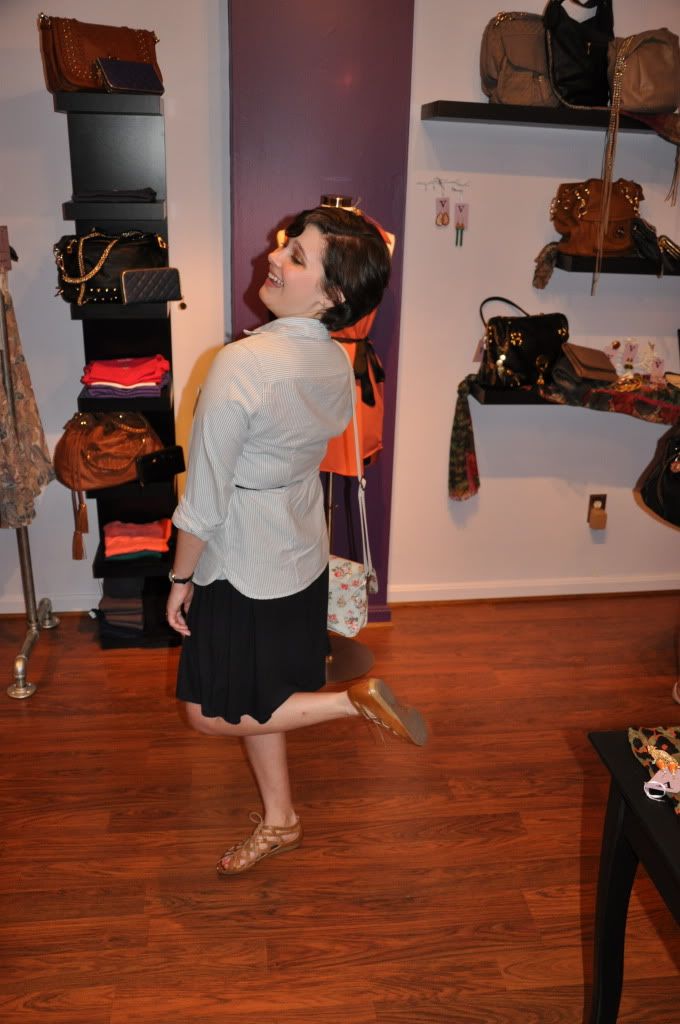 (Ignore my ridiculous pose and annoyingly present double chin.)
I'm wearing:
Shirt: Land's End
Belt: Old Navy
Dress: Urban Outfitters
Shoes: MIA / DSW
Purse: Cath Kidston
Necklace: made by me
Bracelets: gift; made by me
I will be the first to say that this outfit is a lot, er, preppier than my usual attire. But for some reason, I like it. I like to think of it more as classic rather than preppy. After all, my collar isn't popped. (If I ever pop my collar, someone please slap me. Please.) By the time I metro'd to Adams Morgan and walked to Violet (about half a mile away), I wasn't terribly pleased with my decision to wear a long sleeve shirt in the ridiculous humidity. But at the same time, I wasn't really okay with going full on strapless dress while walking around in DC in the evening (me? paranoid? naaah).
What do you guys think? Does classic/preppy look weird on me? (Although I think everyone can do classic styles, but I could be wrong.)
Have a great weekend! I'm off to get some sleep so I can go run around campus in a bright green polo tomorrow.