This is the first time I've done sort of a before and after—only this time it's a work outfit to an after work outfit. Most offices are business casual, but where I work tends to be more what you could call business formal. I love this silk eyelet detail blouse (even though, I will admit, it is a bit tighter than I would like), and these new pants are super comfy, so I didn't want to change my outfit completely after work.
(Also, excuse some of the photo quality; I misplaced my camera remote and just recently found it!)
I wore this to work: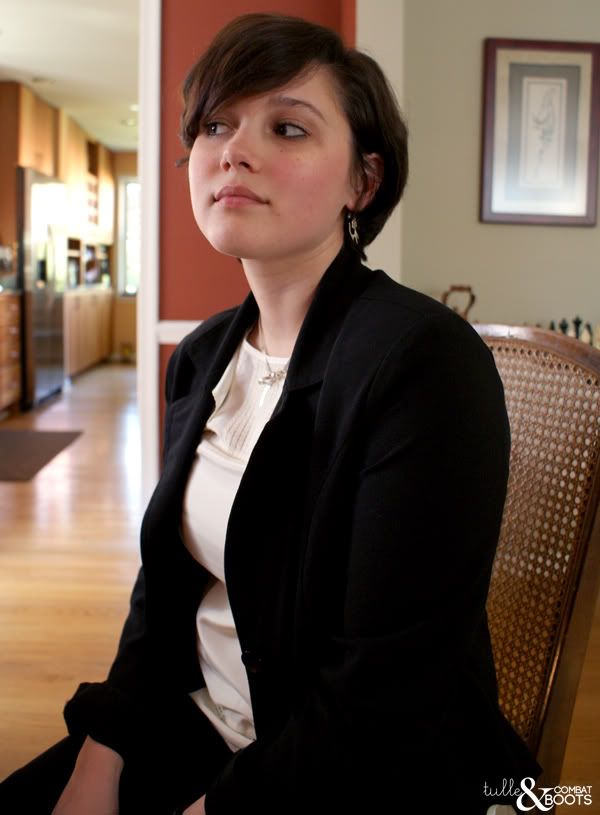 I'm wearing:
Earrings: gift
Necklace: no idea
Blazer: old, possibly from Macy's
Blouse: Gap
Pants: Talbot
Shoes (not pictured): black bow wedges from Forever 21
And this was after work: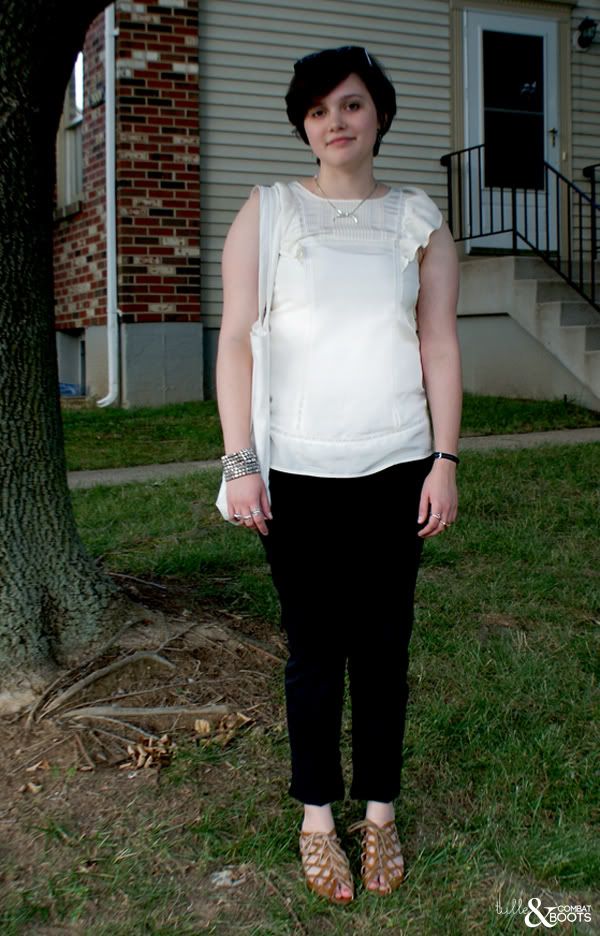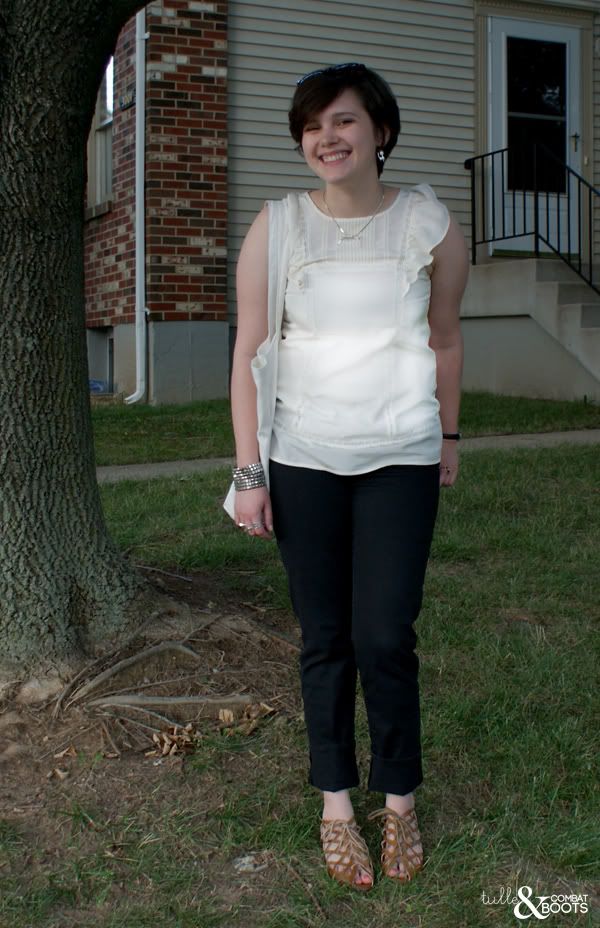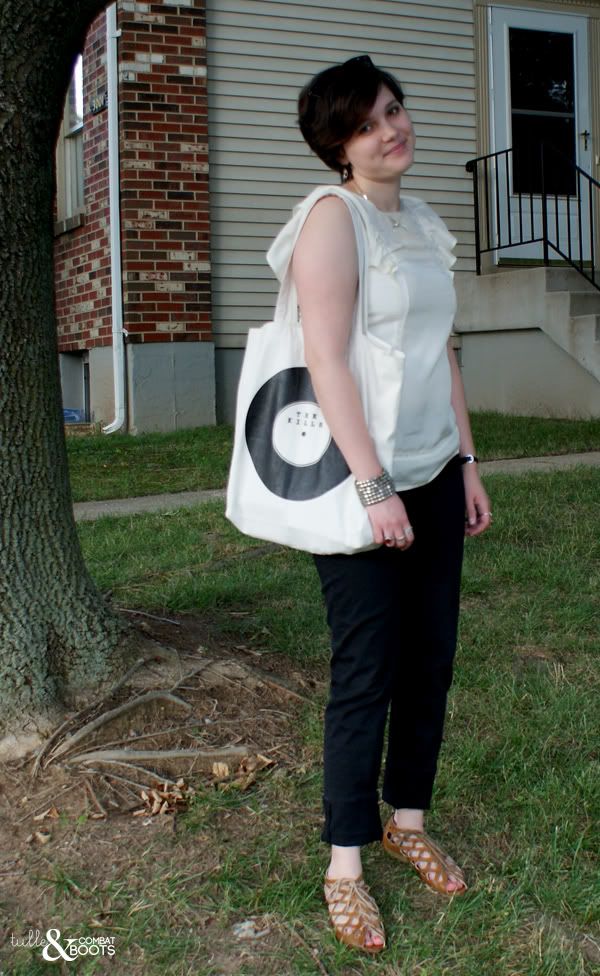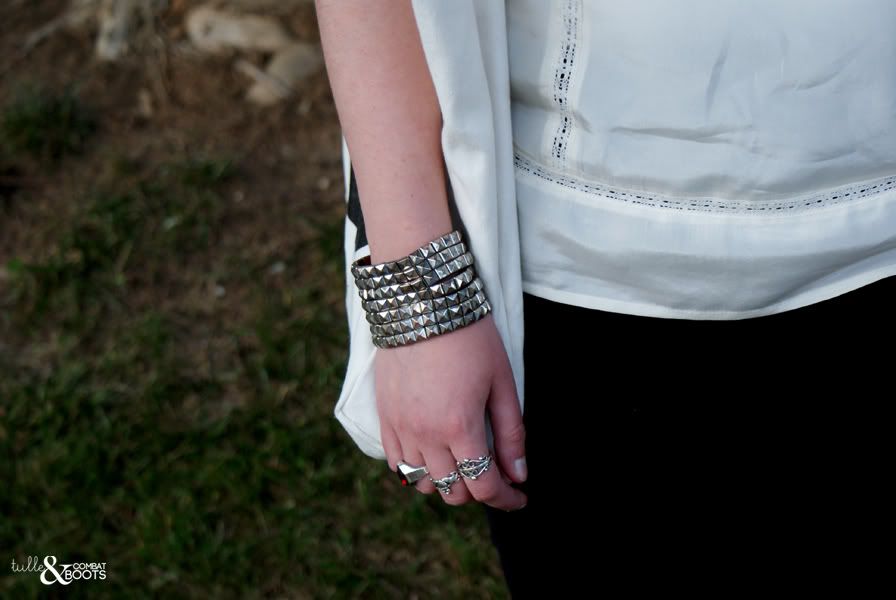 (After work photos by my boyfriend.)
Shoes: MIA / DSW
Tote bag: the Kills concert
Bracelet: Annie Creamcheese
Rings: school ring, gift, renaissance fair
What do you guys think? How do you do a work-to-casual look?