I've discovered that while working in an office where most people have rather monochromatic palettes, it's nice to add some color once in a while. (And because I'm an intern, I get a little leeway with my outfit choices, thankfully.) And though that may sound kind of cheesy, but wearing black & white every day of the week can be a tidbit boring (and to contradict myself further, you can never go wrong with black & white).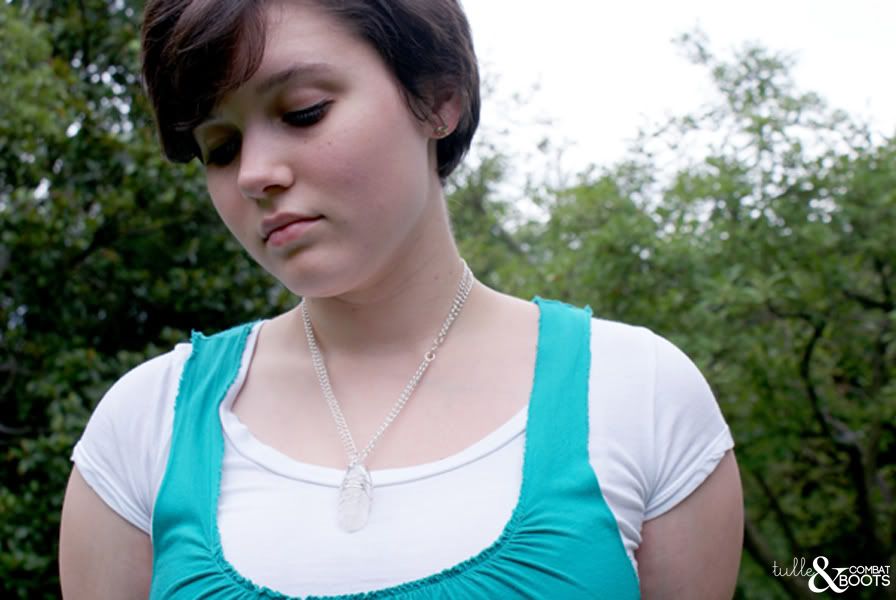 I'm wearing:
Top: Pins & Needles / Urban Outfitters
T-shirt: Forever 21
Skirt: American Apparel
Shoes: thrifted
Necklace: made by me
Blazer: no idea, probably Macy's
This is one of my comfiest outfits, which is awesome because I can wear it & still manage to look business-like! Awesomesauce. I also wore this outfit for the long drive up to Long Island last Friday (after switching from heels to converse), and it continued to be quite comfortable. And I will never, ever get tired of this top (I love it so much I have one in red too), they're so versatile & comfy.
Anyways, I am now off to bed in order to wake up on time for work. Two more days til the weekend!
Oh, and in case you missed it:
I have a Twitter now
! For those of you non-tweeters, there's also
Facebook
.
Have a great rest of the week!