Happy Sunday! Hope you all are having a good weekend :)
Well, my bags are packed, I managed to fit everything into my huge rolling duffel bag, so now I just have to cross my fingers that it doesn't weigh more than 50lbs! Oh, the joys of traveling. But I'm really looking forward to being in London for over a week, once I get past the eight hour flight. At least the flight will give me time to catch up on some writing and sketching; I've been meaning to sit down & plan out some new things for the blog, I think it needs a facelift. And I'm so excited to wear all the outfits I have planned in London! Aah!
Anyways, outfit post! I wore this outfit yesterday, and it was super comfy & cute & just perfect for a nice spring/summer day. Also, I think these are my favorite outfit photos that I've taken myself.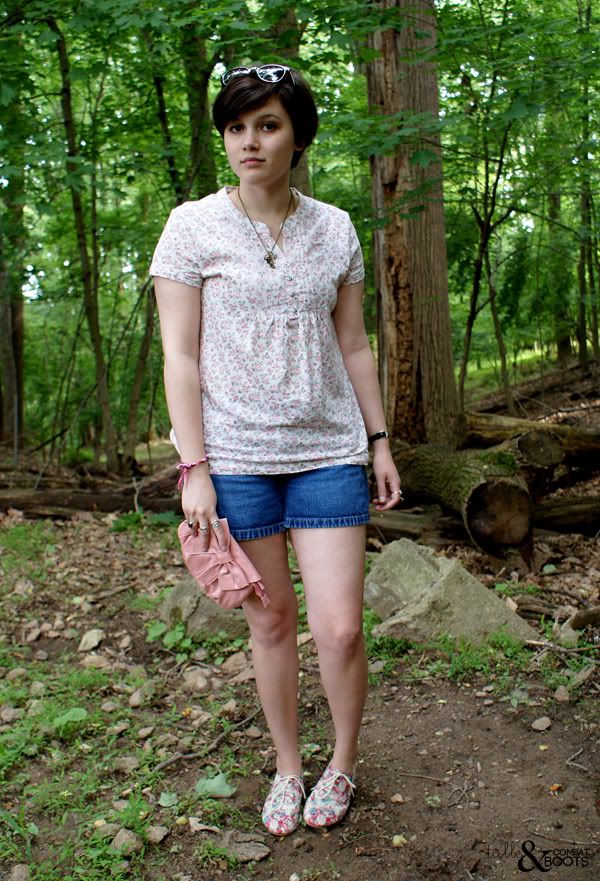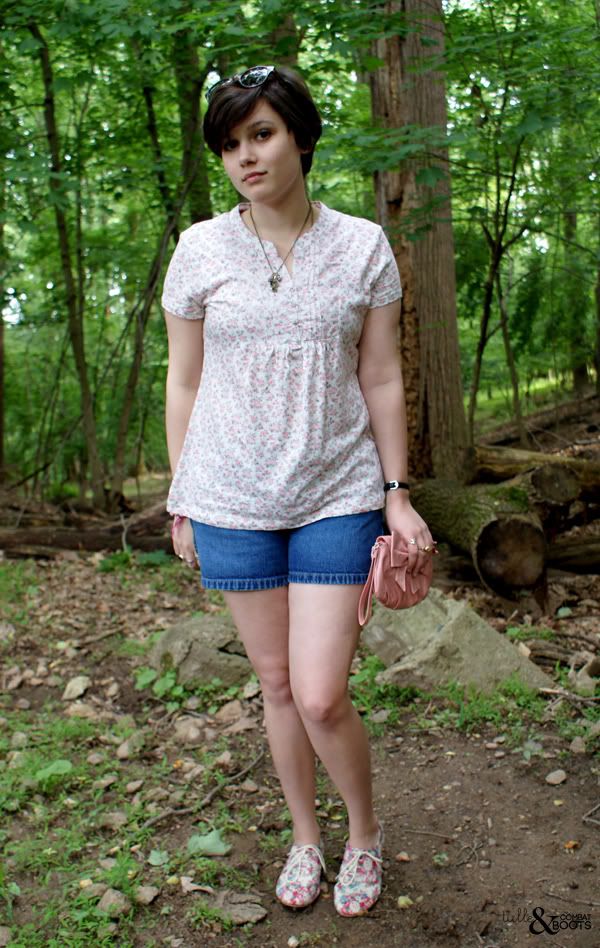 Sunglasses: H&M
Top: H&M
Shorts: not sure...
Shoes: Cooperative / Urban Outfitters
Clutch: gift
Necklace: Betsey Johnson / eBay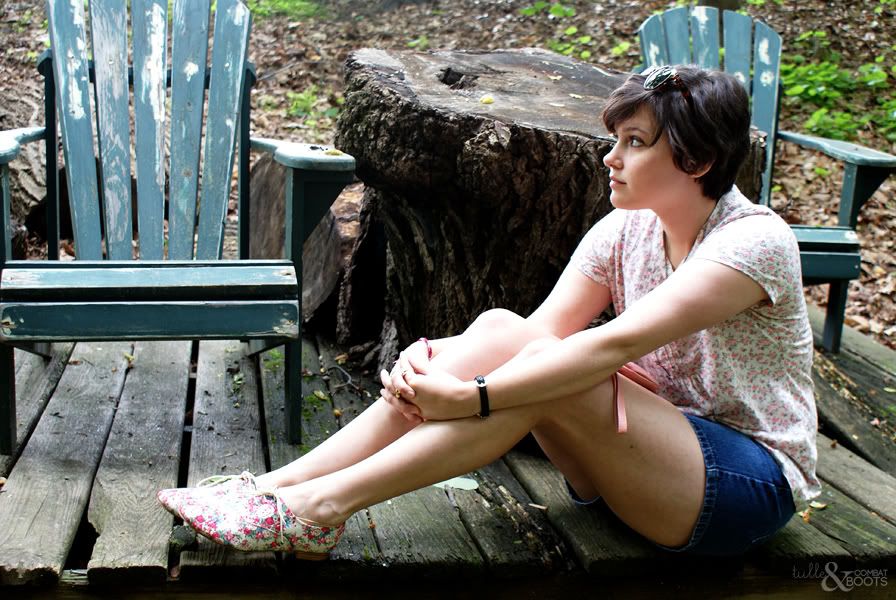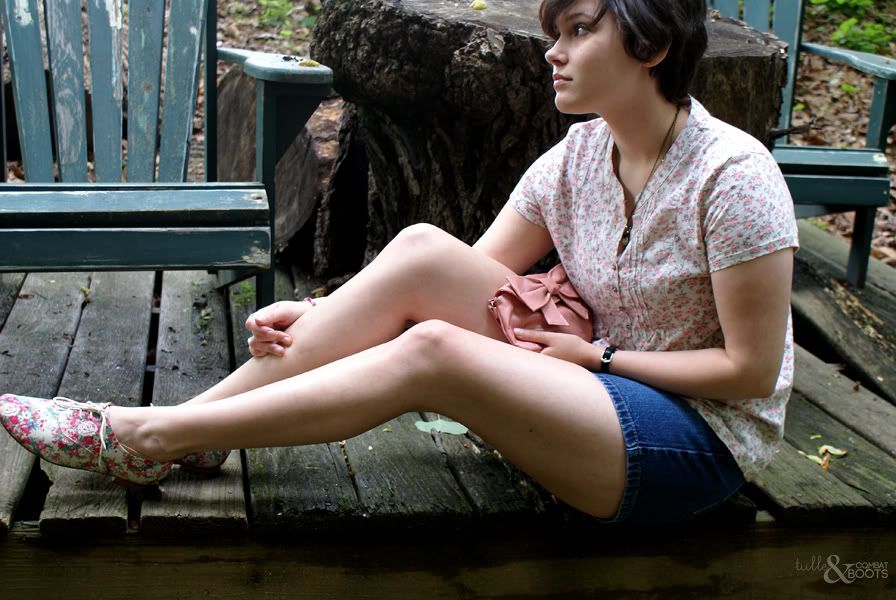 I just got these shoes after lusting after them for about a month, when they finally went on sale! I've been dying for a pair of floral oxfords, and these are just perfect.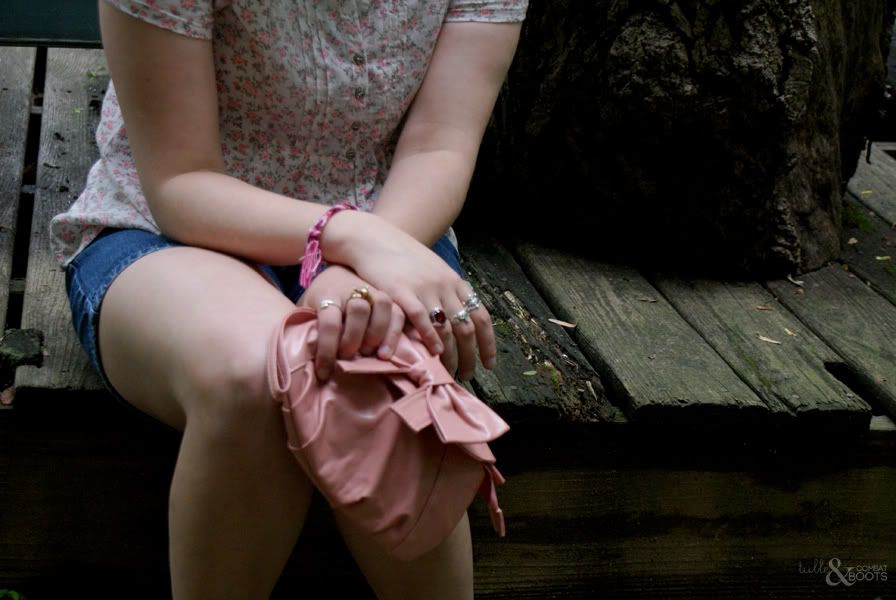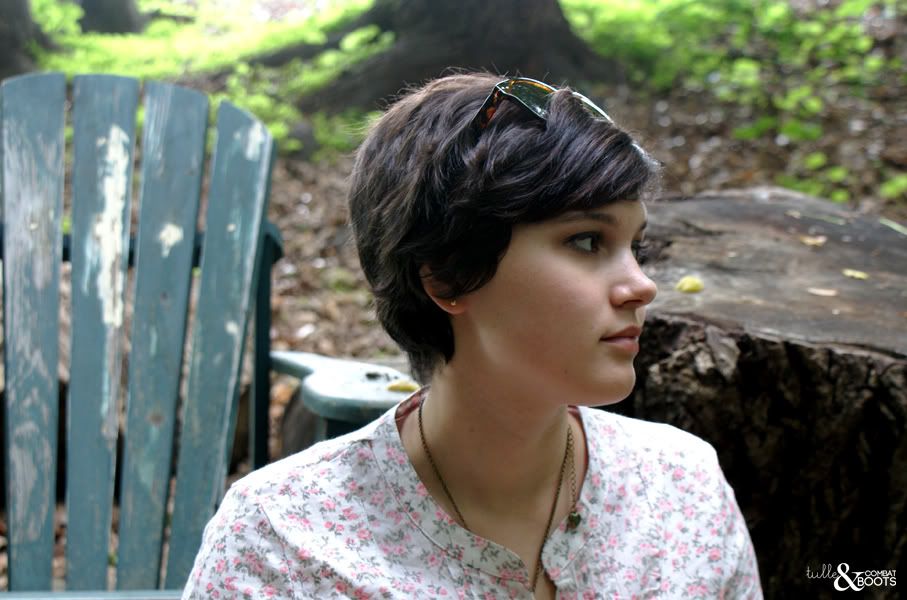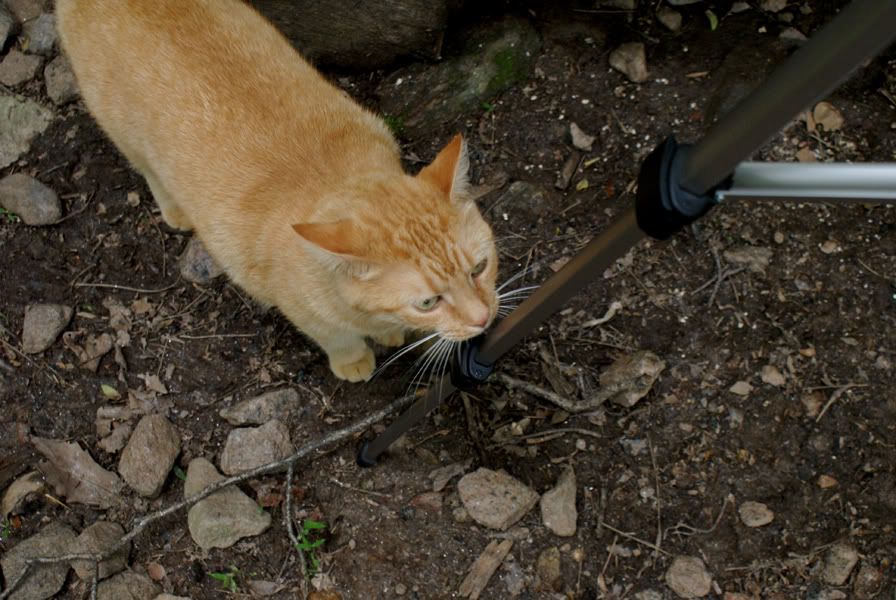 My cat George came to hang out with me while I took photos! (Note: I have 3 cats in total.)
So that schnazzy woodland scenery? That's actually part of my backyard. There are definitely some benefits to living in the suburbs; I can't believe I haven't taken pictures down there before! Also, I love me some florals. It's funny, I wouldn't have been caught dead wearing so much pink and floral patterned things in high school! Funny how personal style can change so much in a few years, isn't it?
Alrighty lovelies, that's it for outfit posts until I get to London! I do have a few other posts lined up to entertain you all while I am in the process of traveling, so look out for those :)